That Time I Went to Colorado
I had an opportunity to take a trip to Colorado recently. Considering that I stay at home with Addie, I was really looking forward to some child-less travel. This is a long one, I hope you stick with me.
---
Day 1 – Thursday
My day started off pretty early – about 3am. My flight was pretty uneventful. Thankfully. I made it to Denver about 7/8am. I dunno if you've been to that airport, but it's pretty much in the middle of nowhere and it's HUGE. Once arriving to Denver, it was pretty chill. I hung out with Kevin (one of the guys I was meeting up with) until the other one showed up. We ate, saw some nearby spots, including Red Rocks Amphitheater and Lookout Mountain. I thought I was going to die walking up the steps at Red Rocks. Ok, not really. But it was the first time I experienced the elevation affecting me. Trevor finally showed up and we went out to New Terrain Brewing Company This place was fantastic. One of my favorite spots of the entire trip. After we wandered around Golden, CO and finished the night off with some pizza at Woody's. This whole trip was carb laden, btw.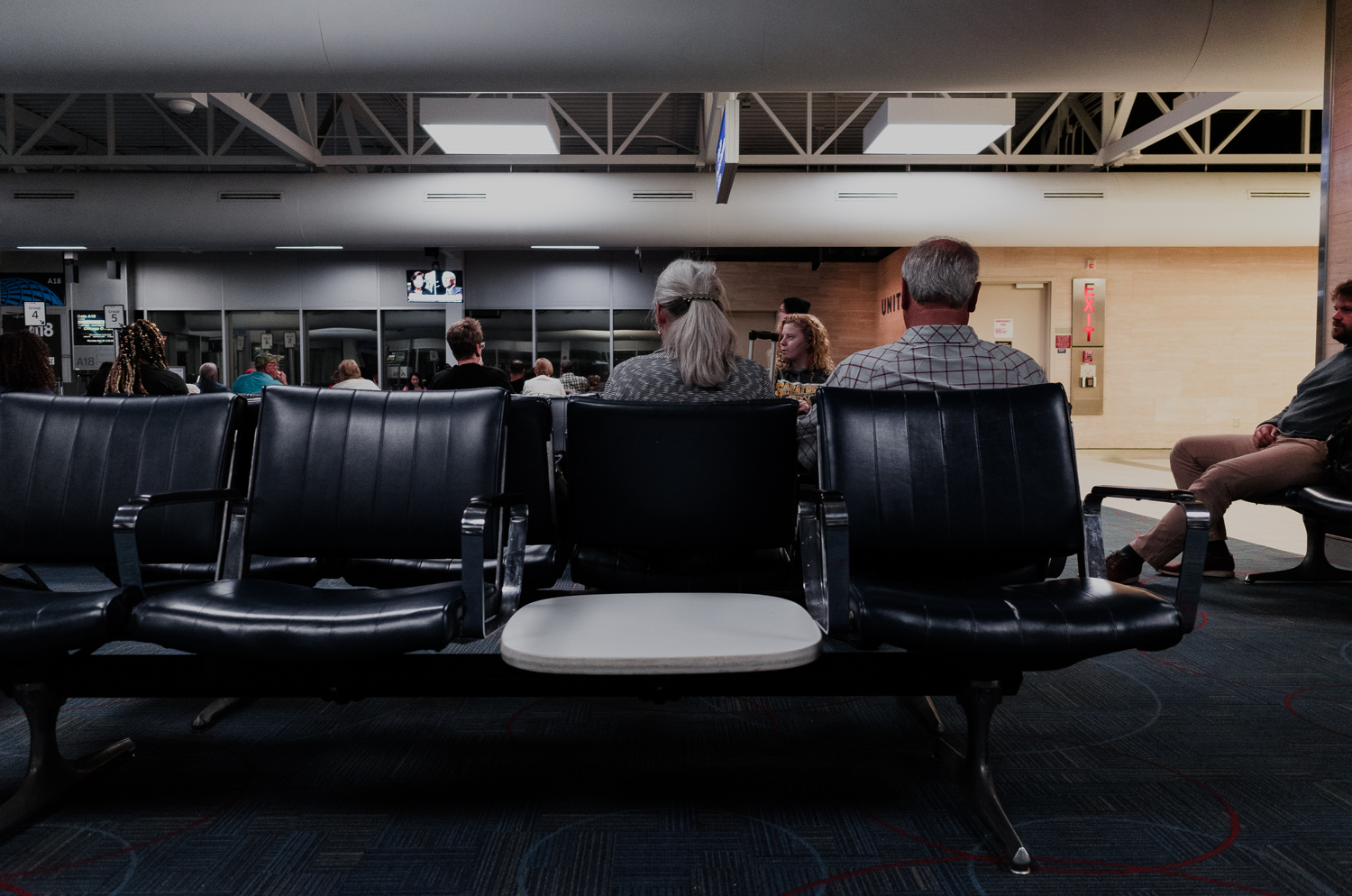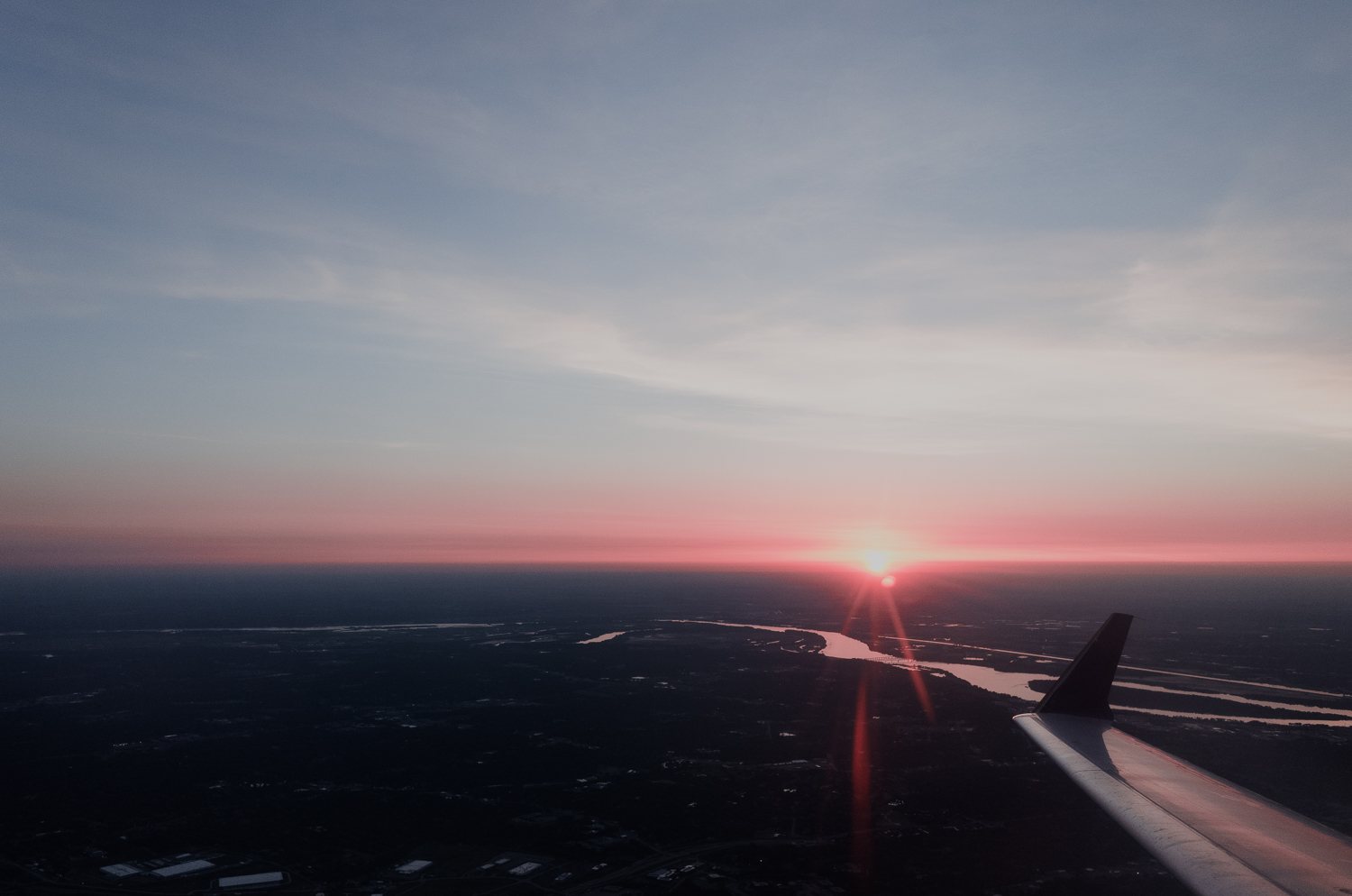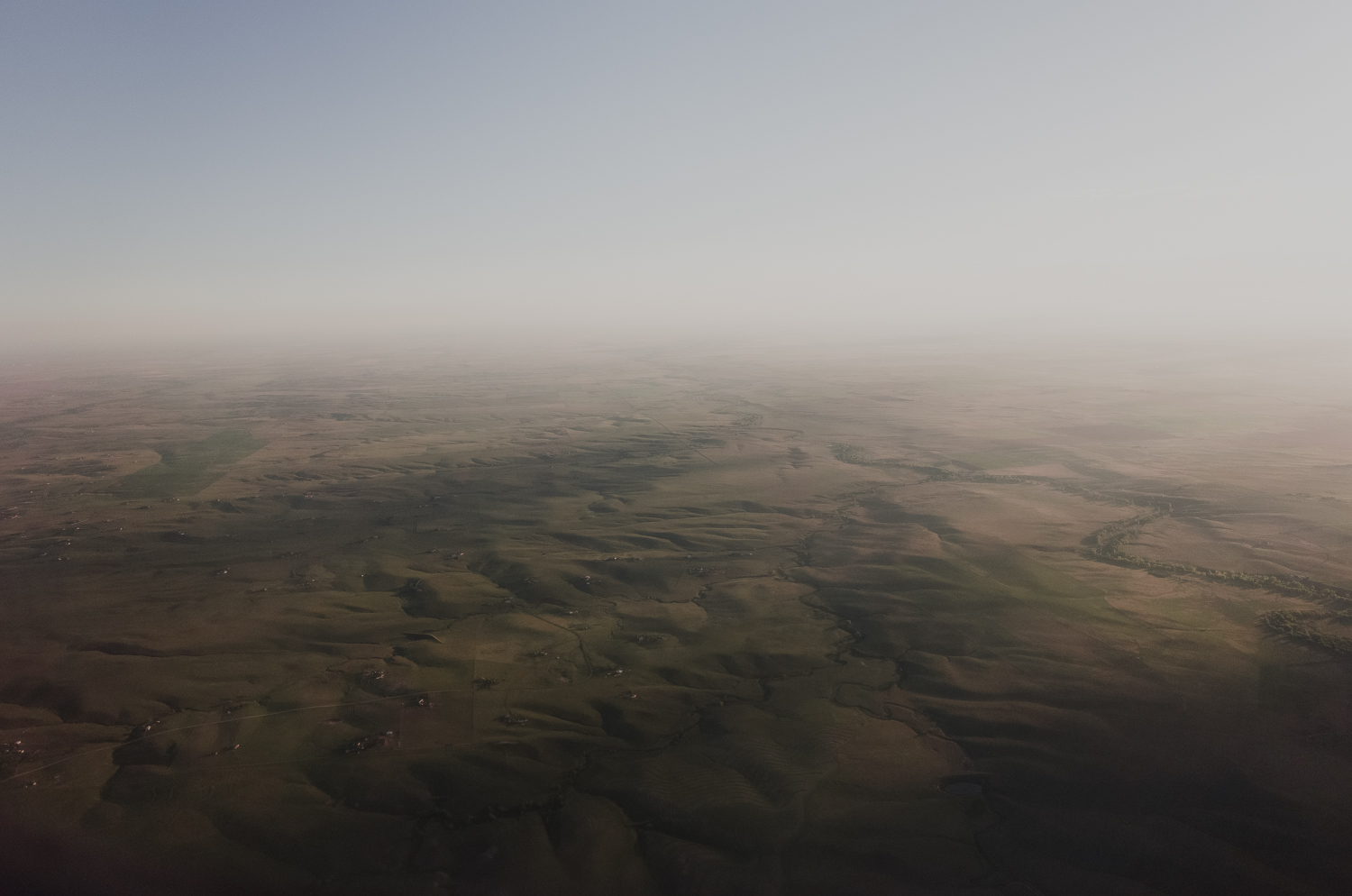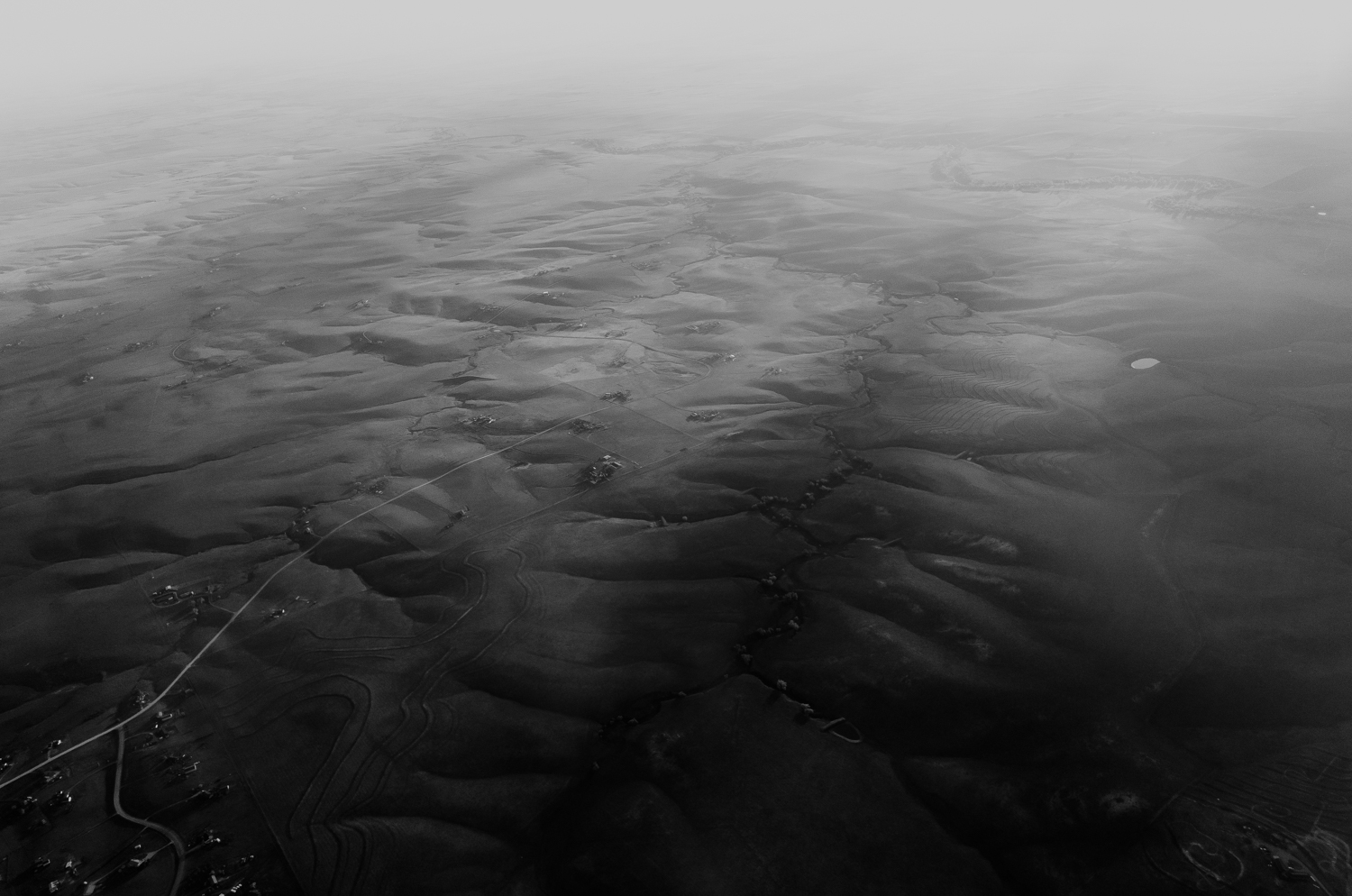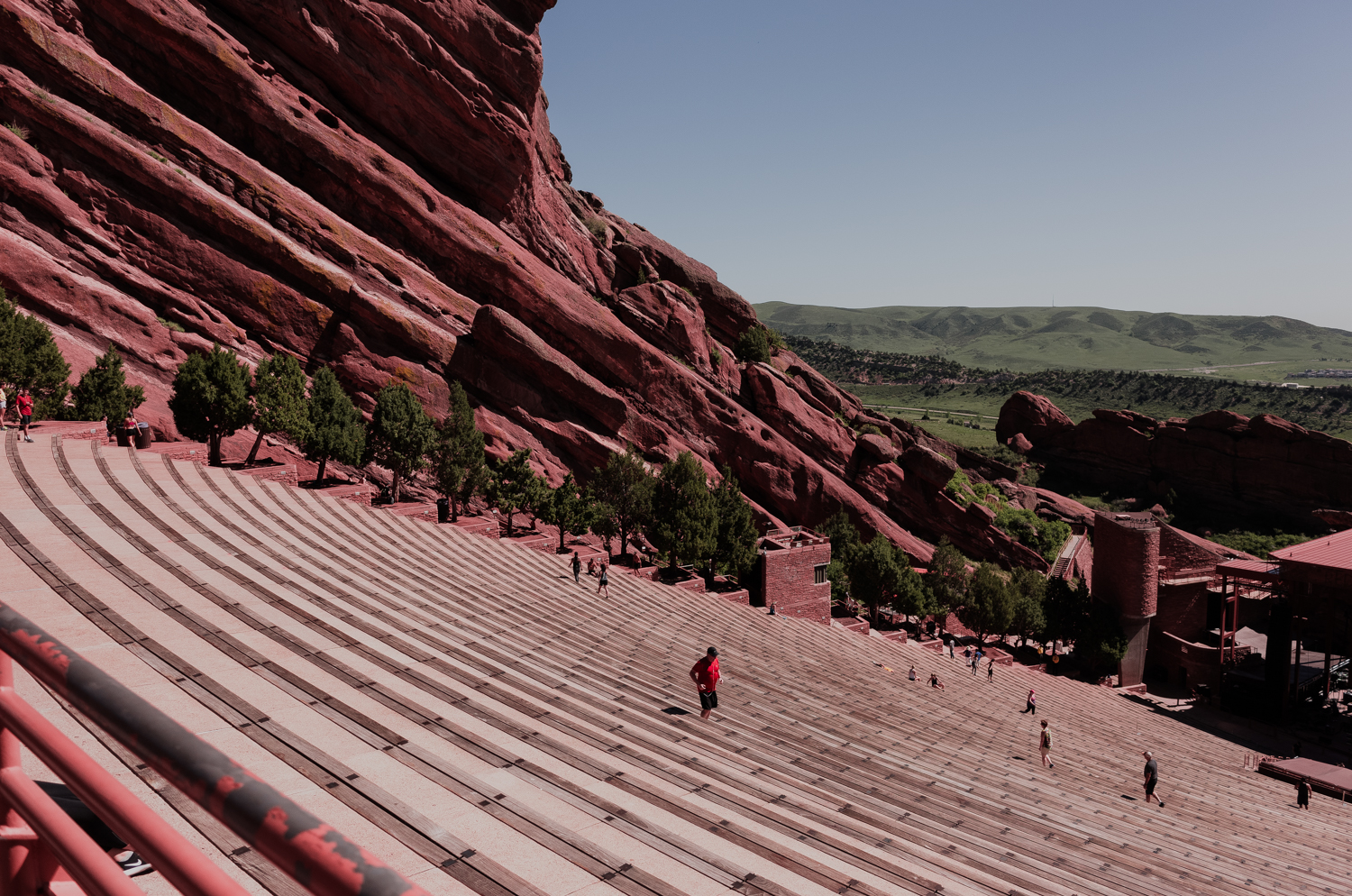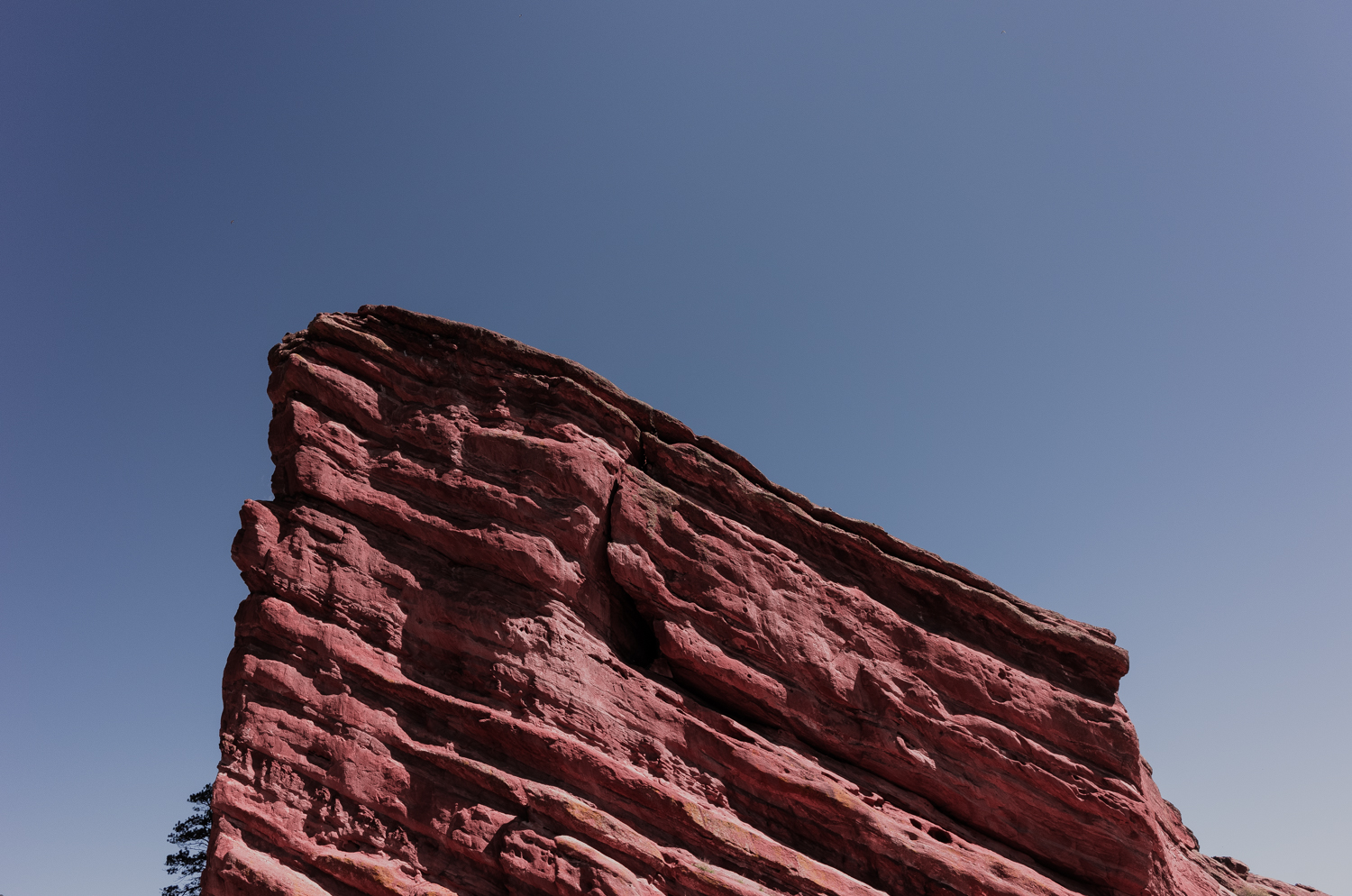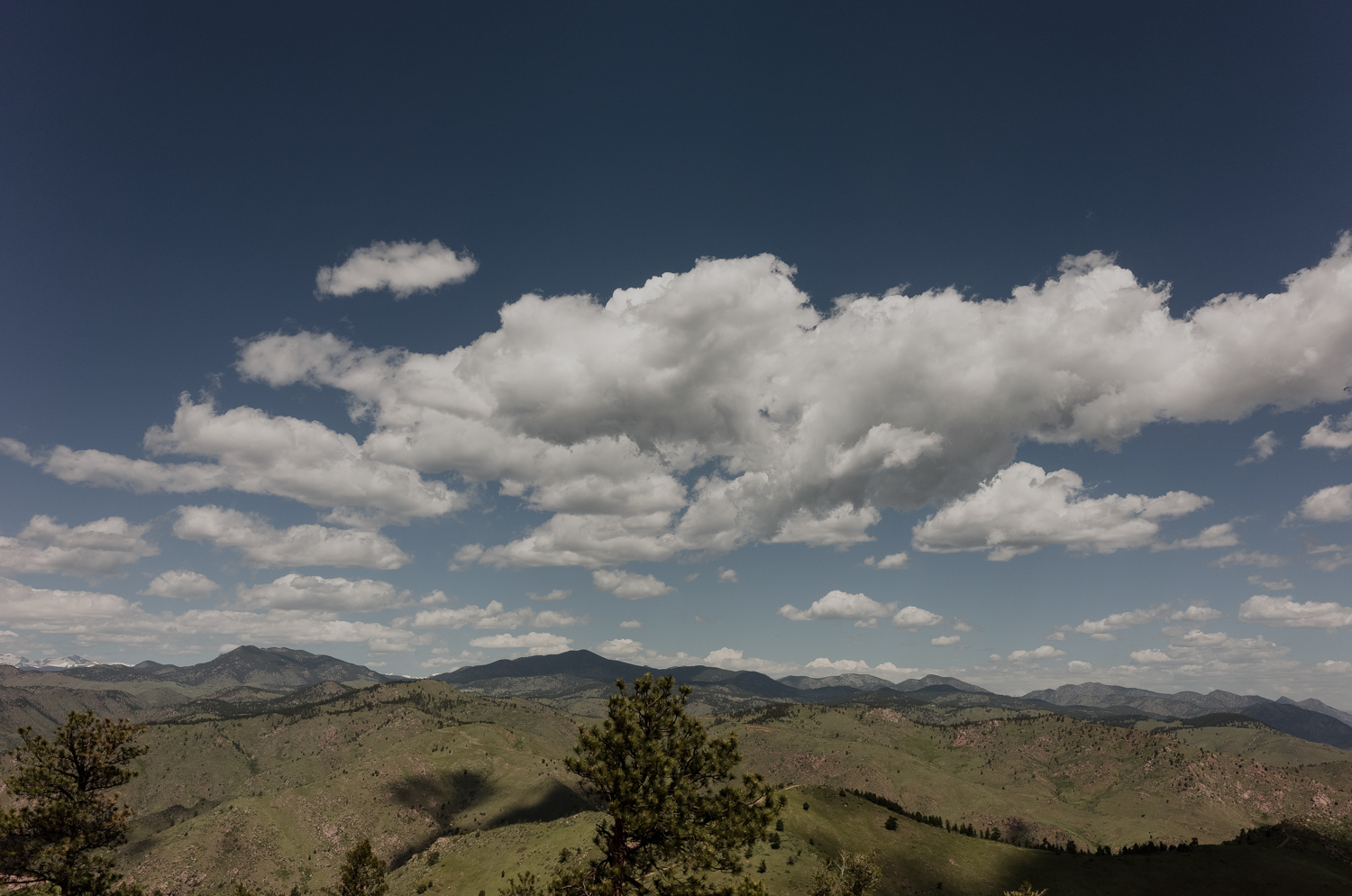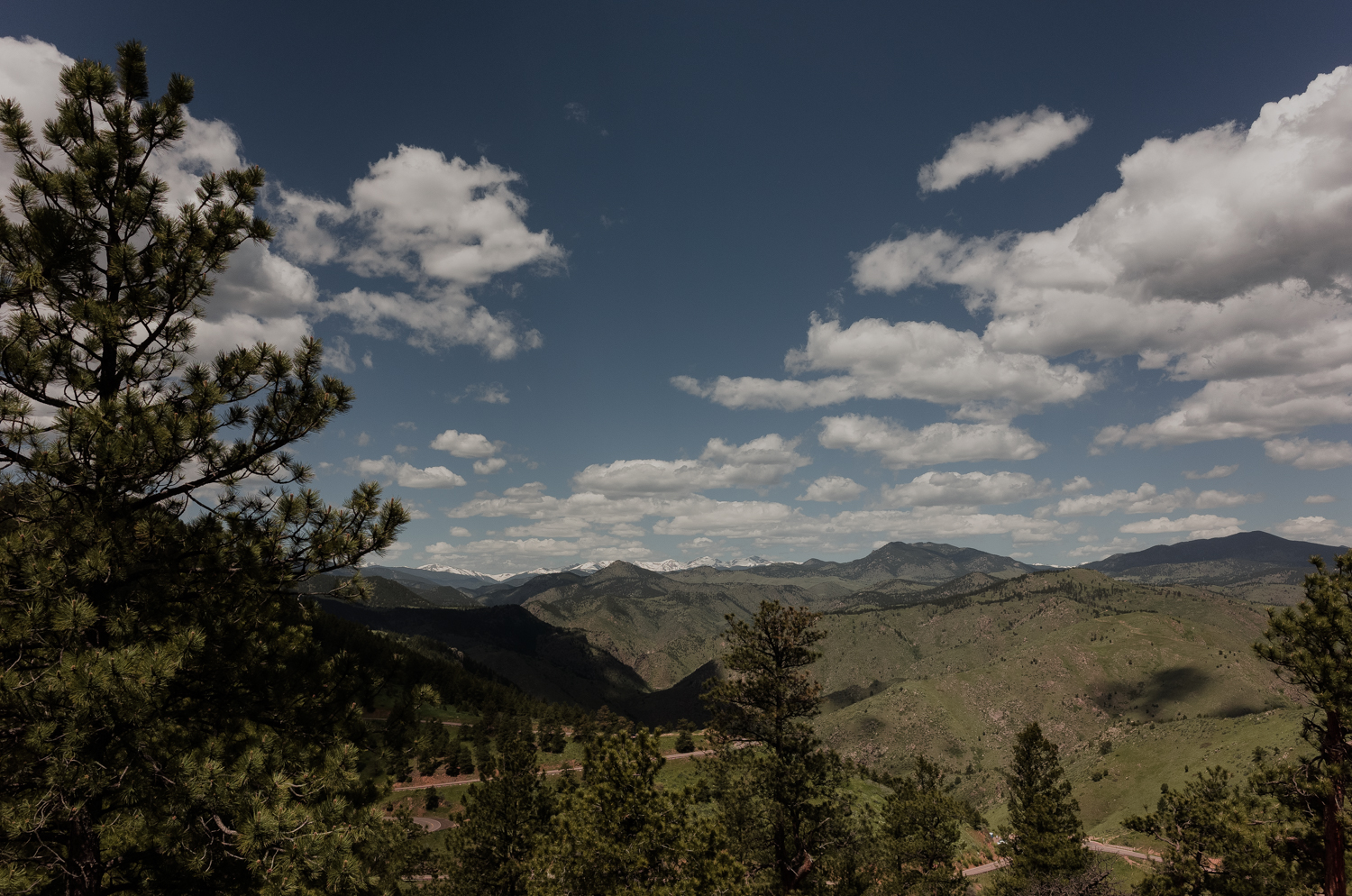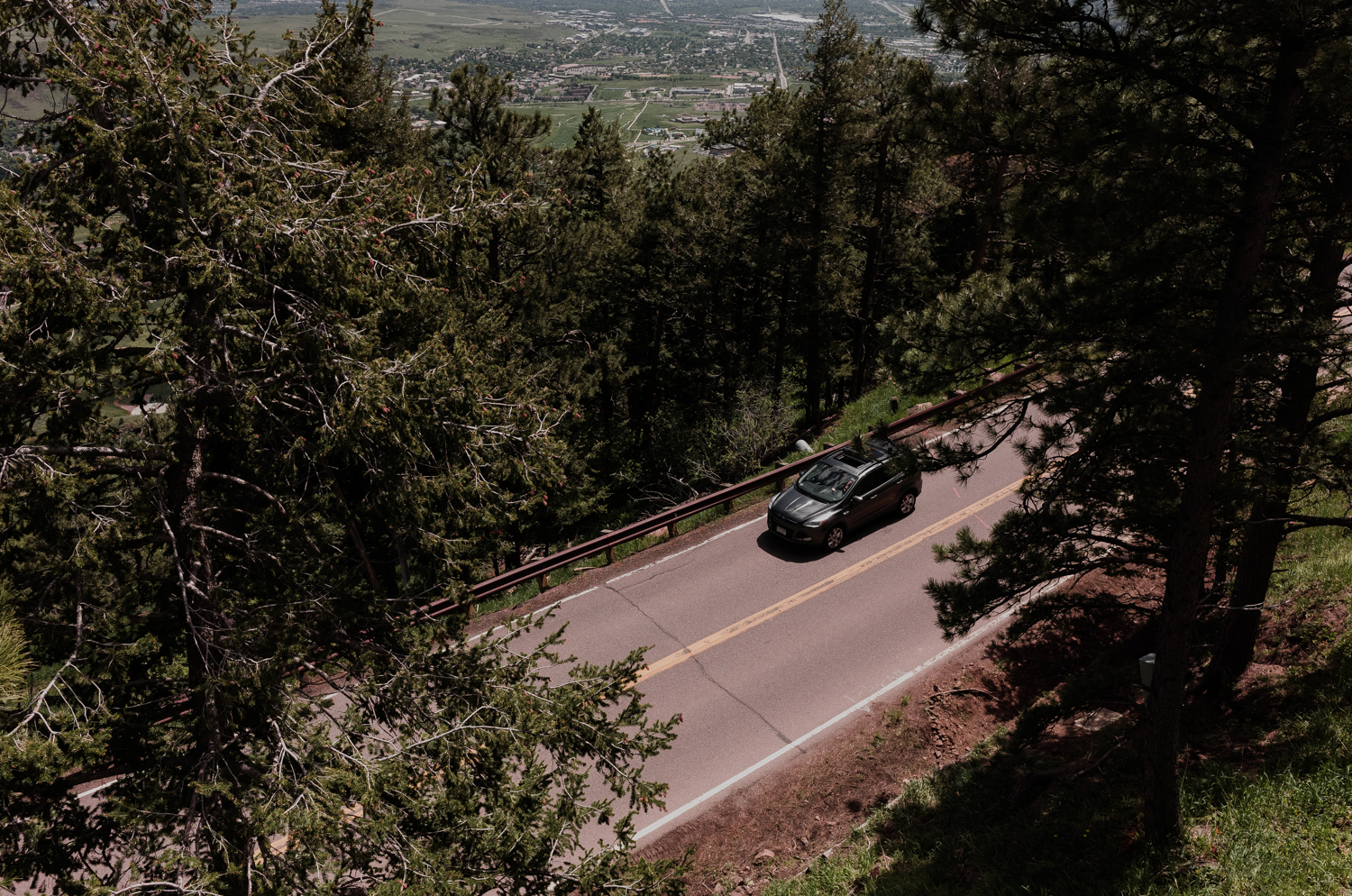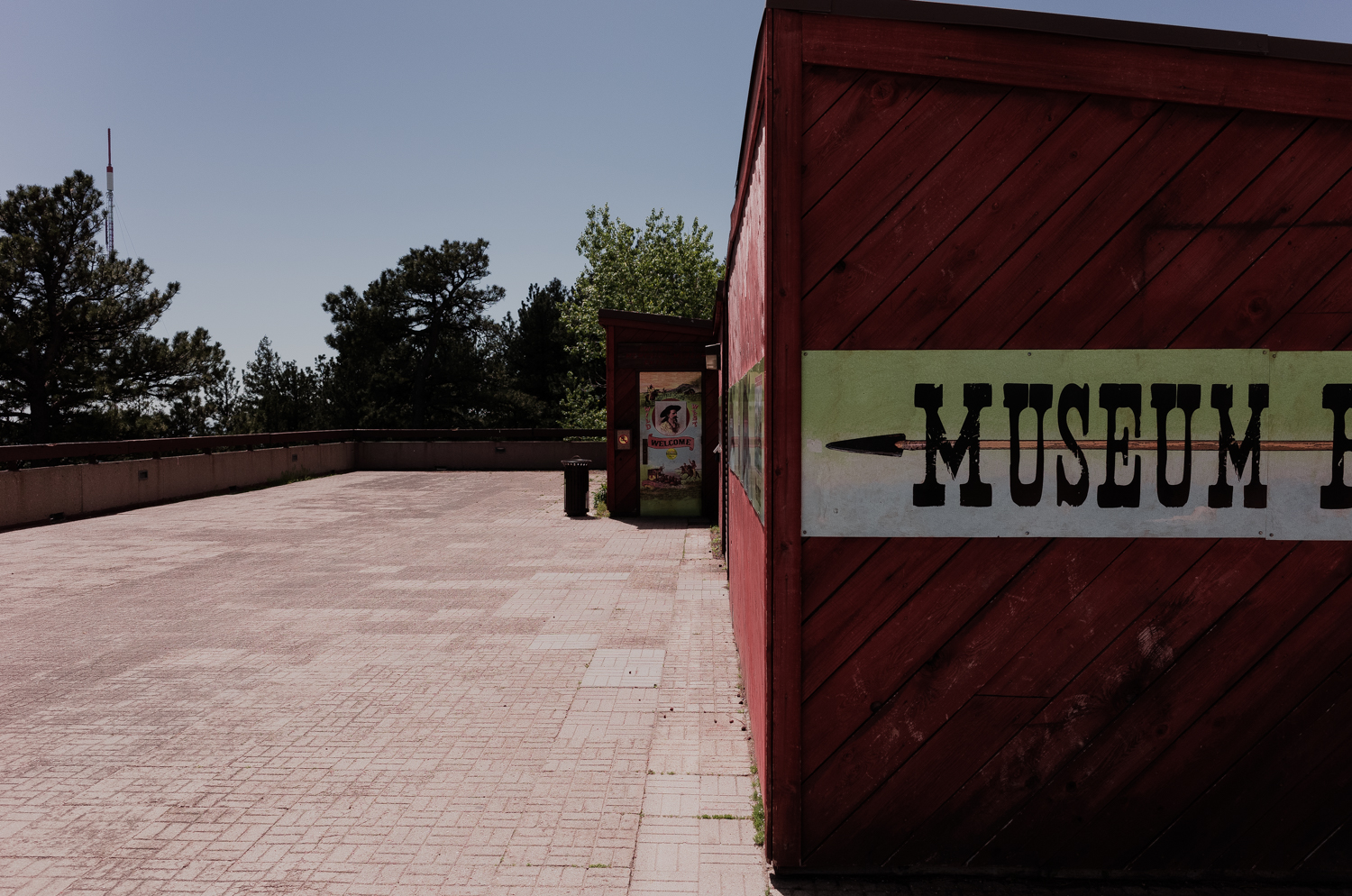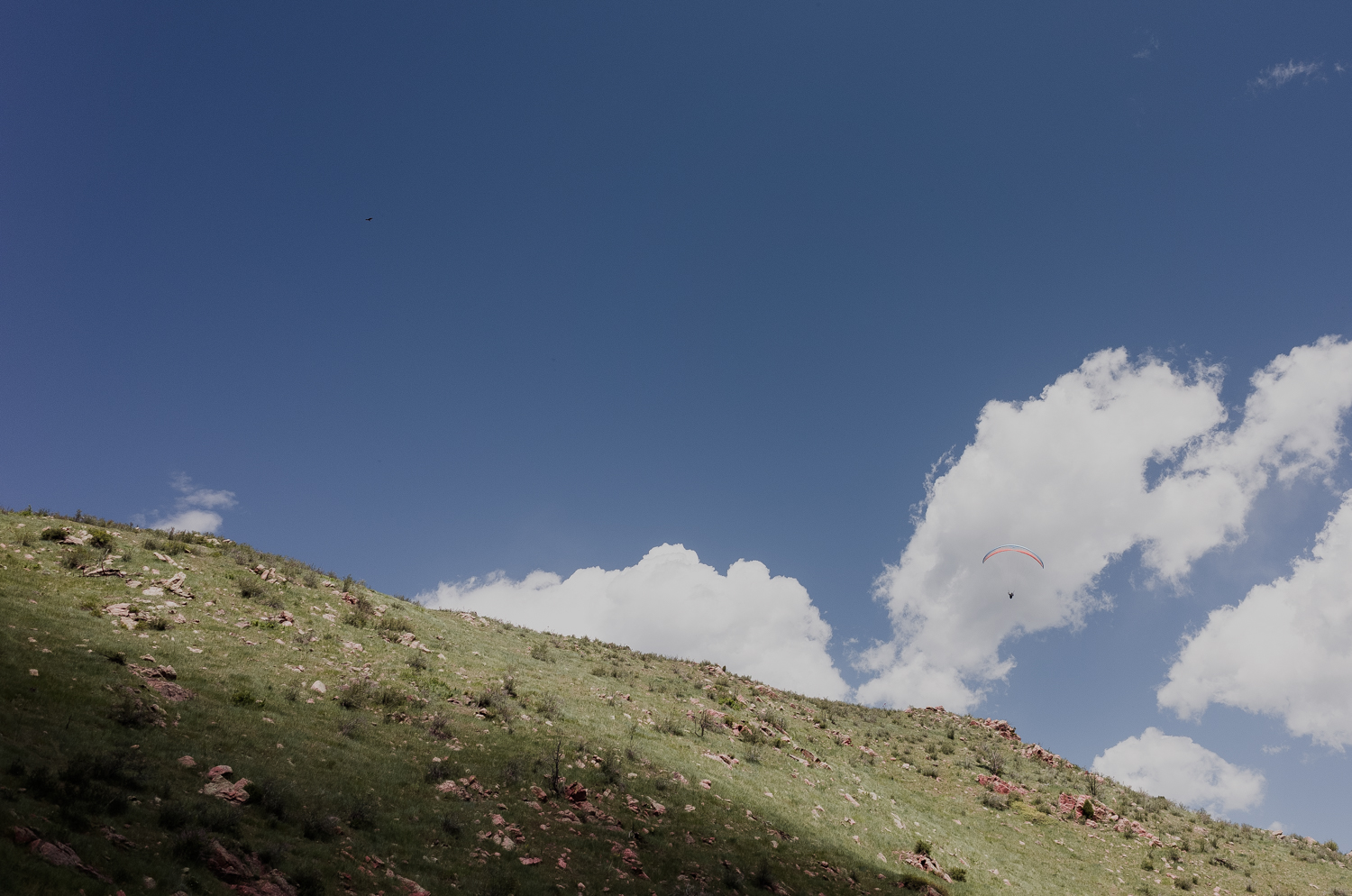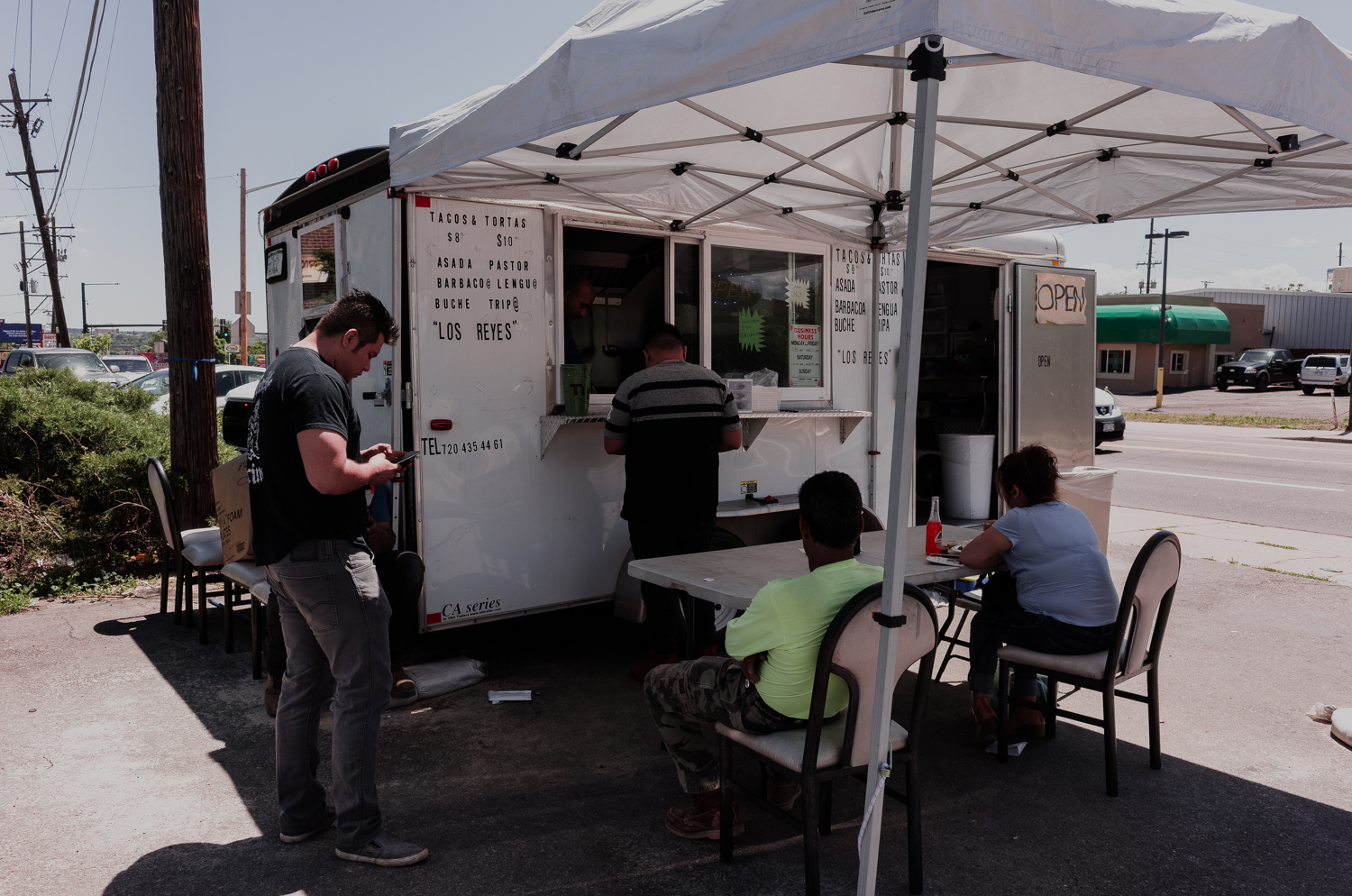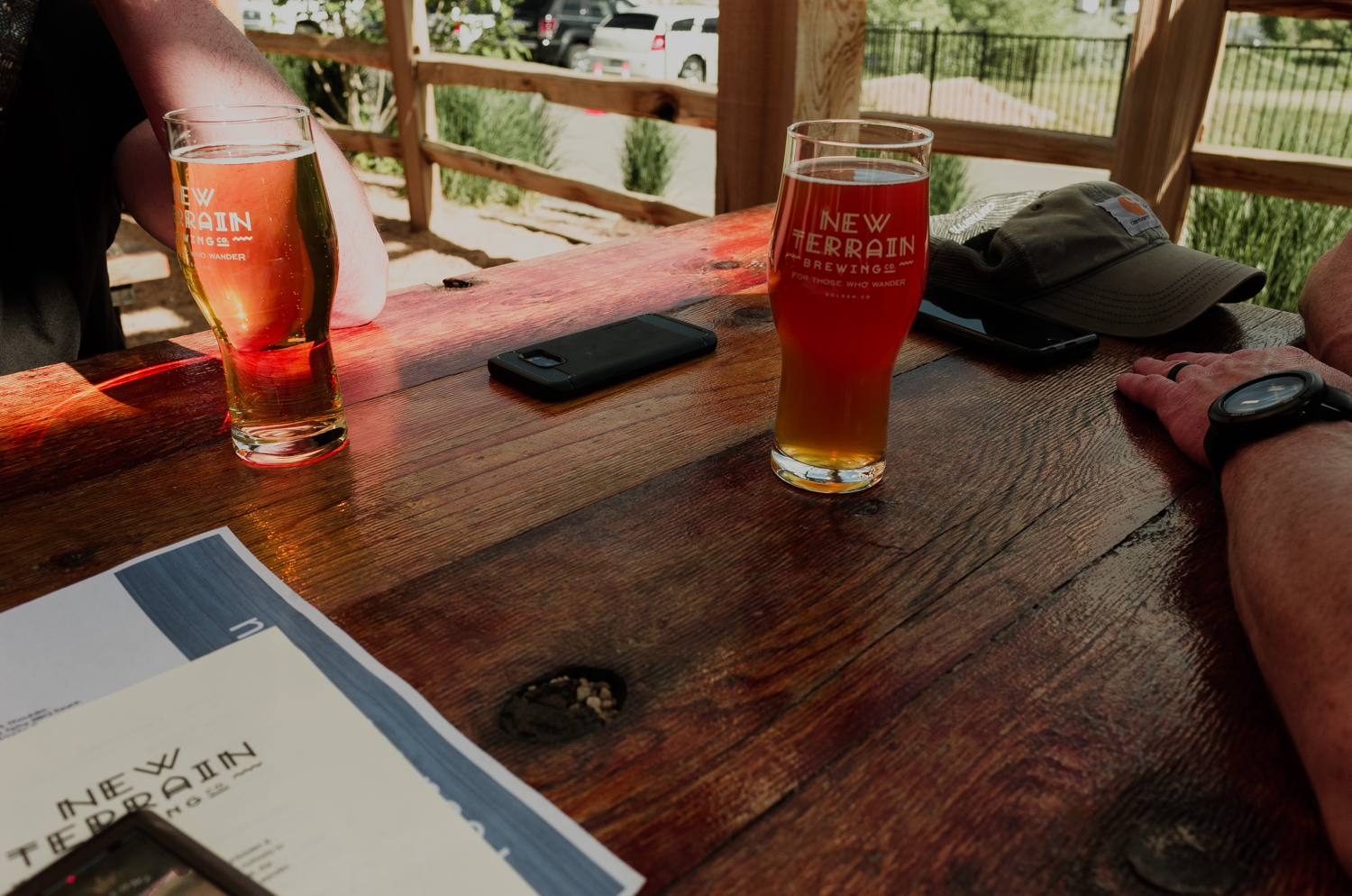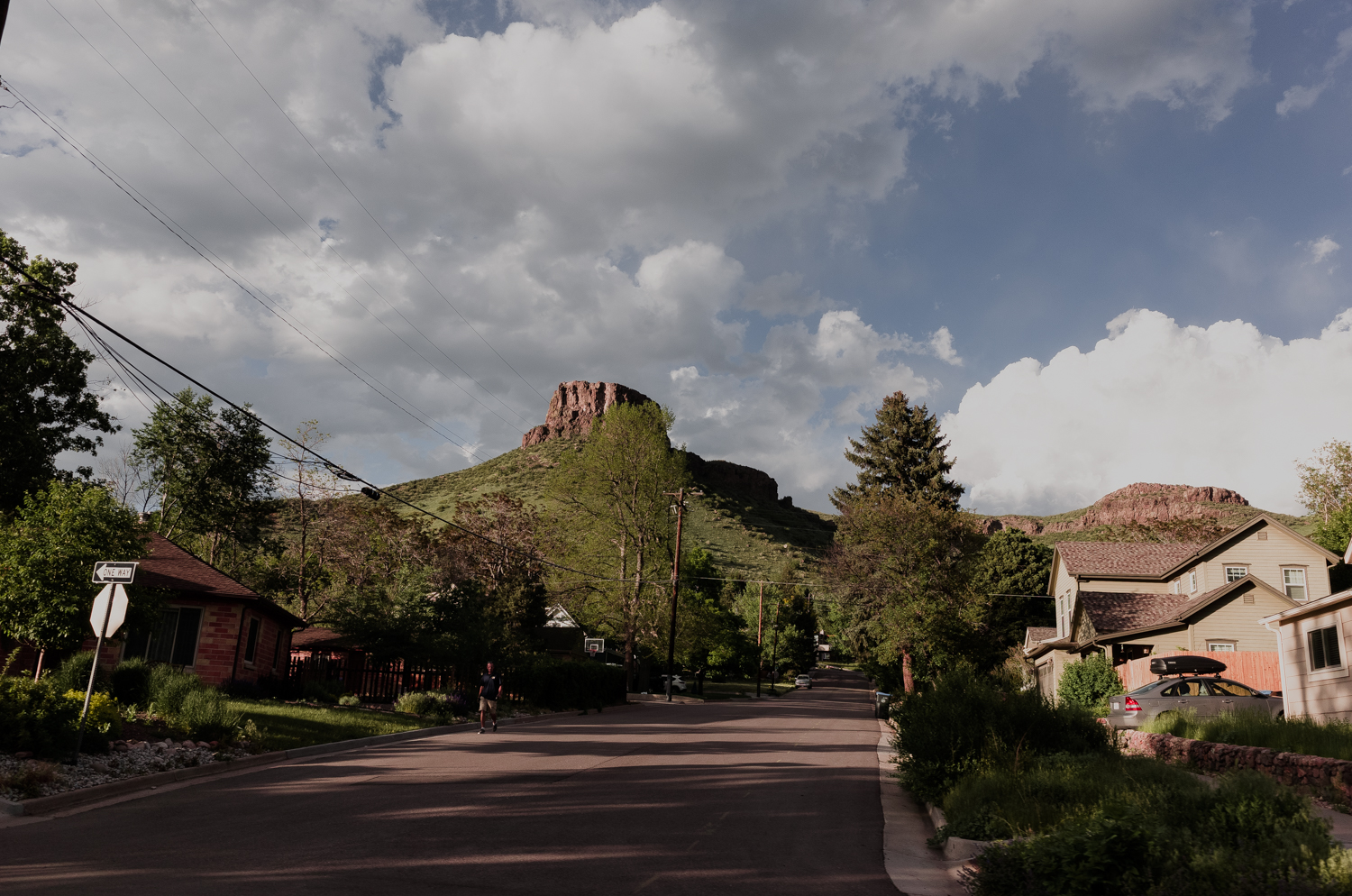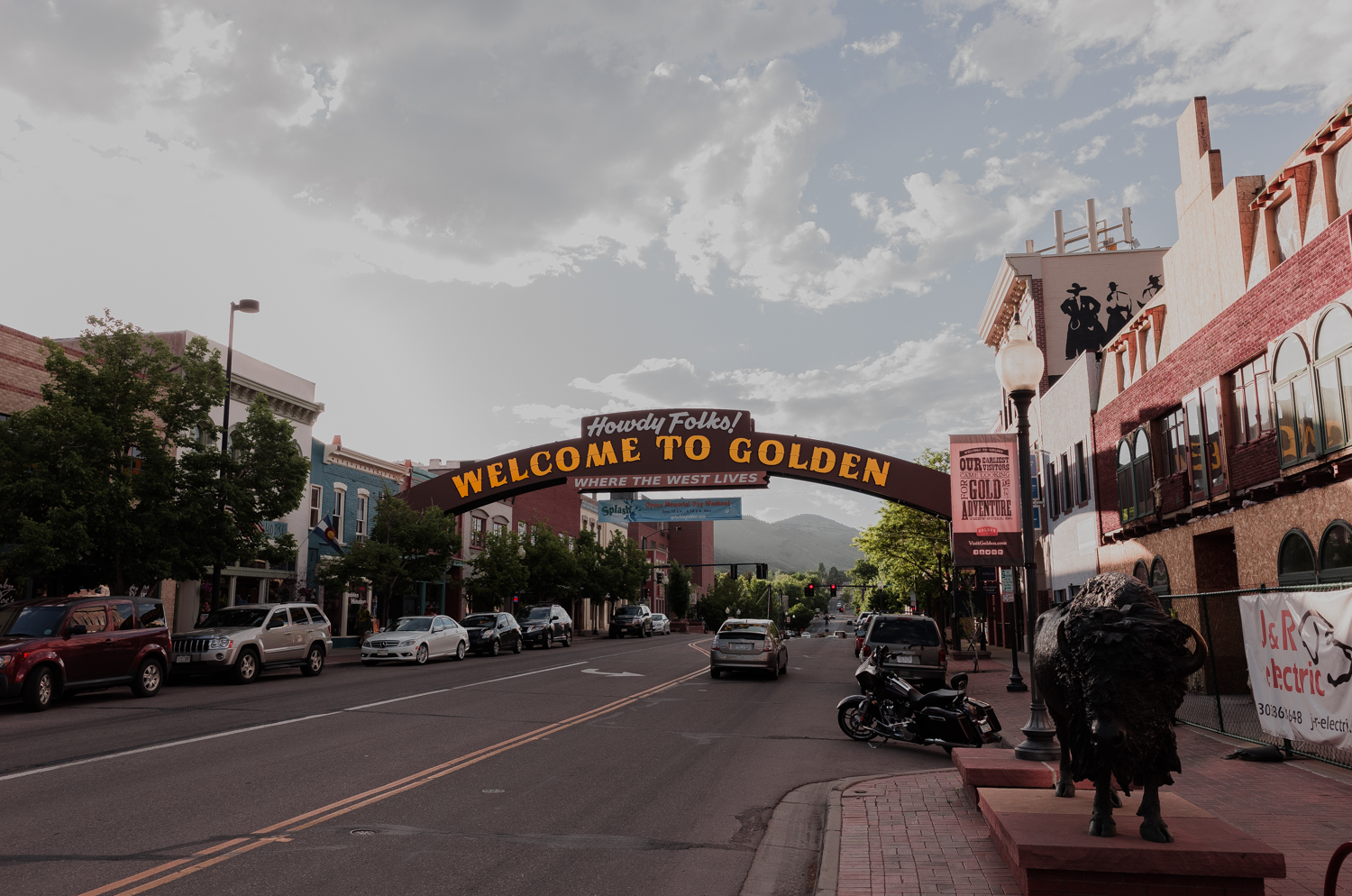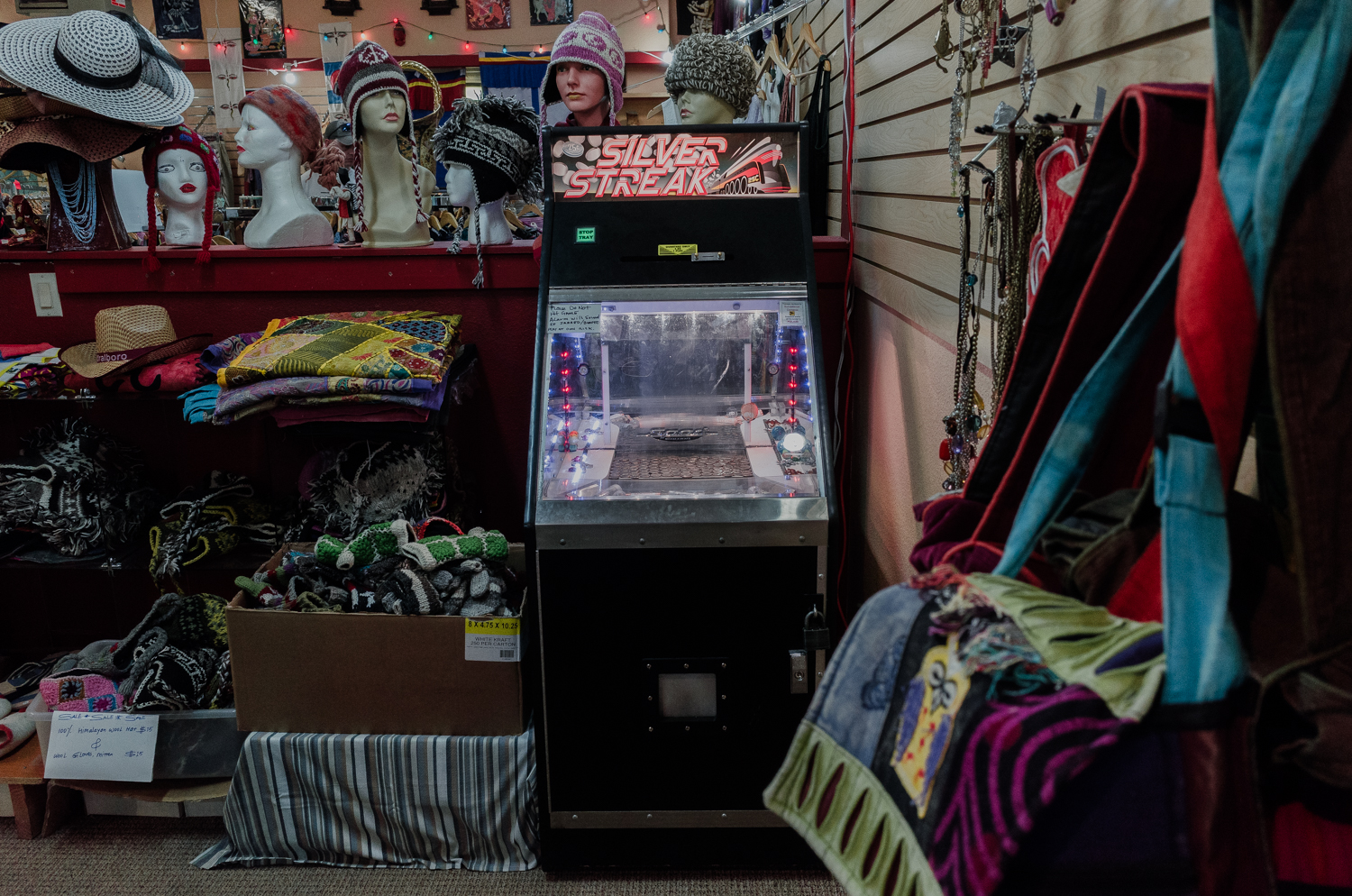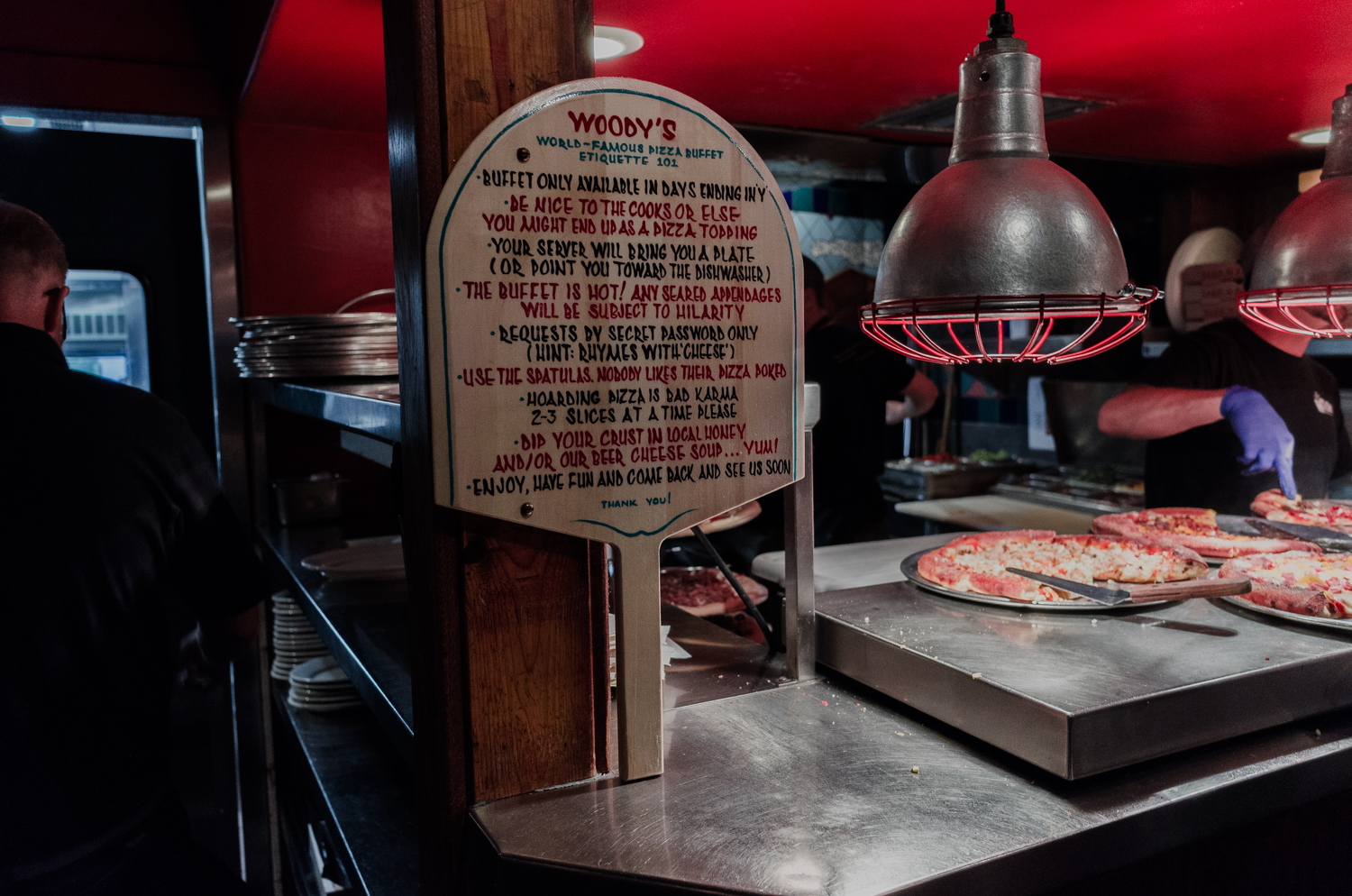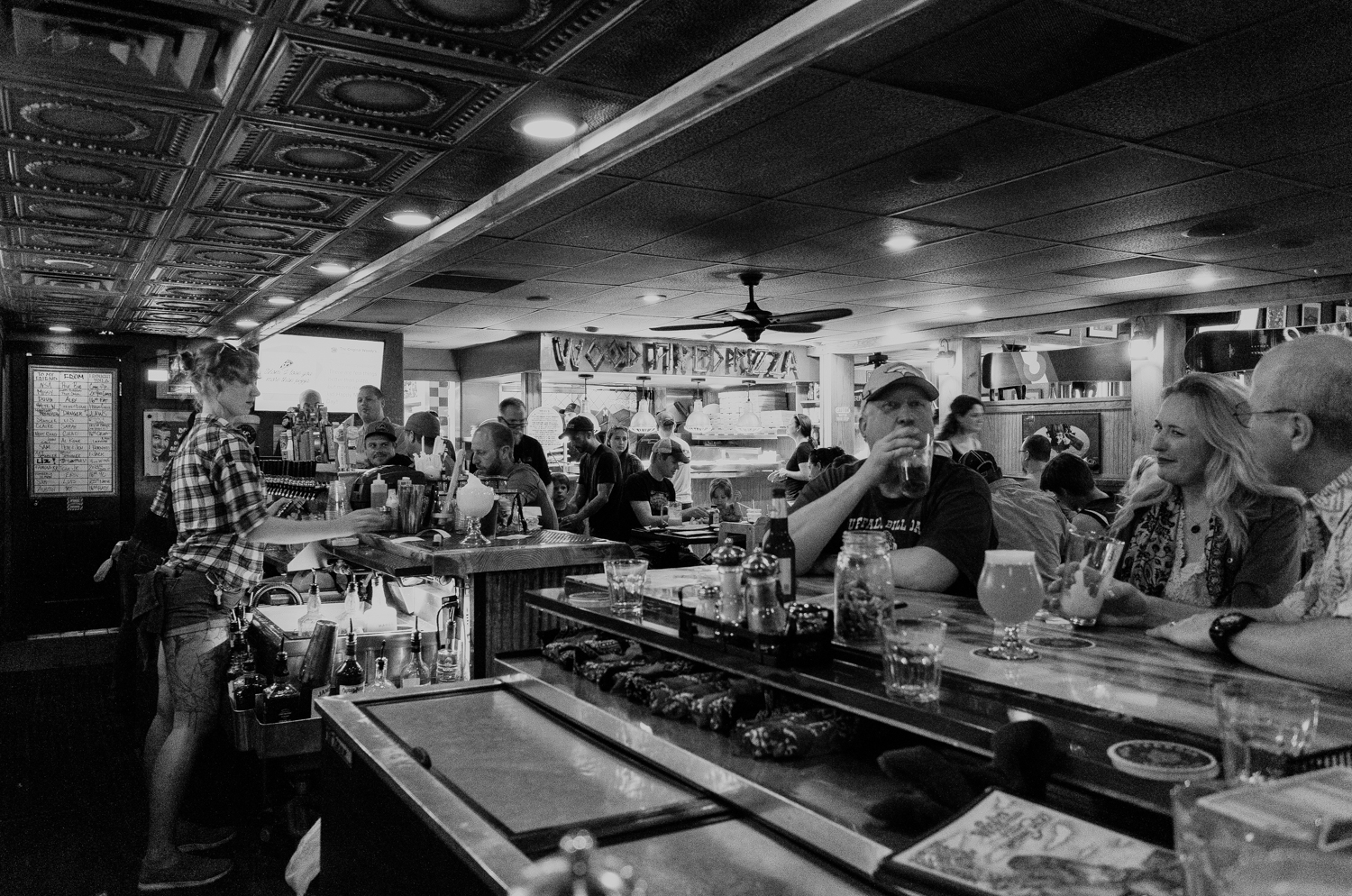 ---
Day 2 – Friday
Day 2 started off with 'the best breakfast I've ever had' (according to Kevin & Trevor) at Country Road Cafe. The food was pretty good, tough to say if it was 'the best' though (sorry guys!). I know my mom would have liked eating there. :) From there we drove up Mount Evans. The Mount Evans Scenic Byway is the highest paved road in North America. So that's pretty cool. Driving up, I began to notice, once again, the elevation affecting me. This time, I felt really dizzy and light headed. Thankfully, it didn't affect me anymore than that, but it was still a little disorienting. We reached the top of the road and hiked the rest of the way up, through snow. The top was absolutely breathtaking. I've never seen anything like it. And to be honest, the photos do absolutely no justice on the vastness of what you're seeing. Everything looks close, but you realize that it's MILES between you and the next peak. Just as a reference, St. Louis is 466′. From where I was standing, it was 14,264′.
From Mount Evans we drove to St. Mary's Glacier. This part of the trip started off very sobering. As we drove up to park, we were passed by 2 emergency vehicles. Once arriving to the entrance of the 'path' up to the glacier, we were saw the paramedics heading up as well. Kevin and Trevor helped carry up their medical equipment. Come to find out a man had a heart attack as he made his way up to the top. He was maybe half-way up. The first responders were already in the process of giving chest compressions. I've never actually seen chest compressions being done – the amount of force used on the chest really surprised me. The sheriff finally told everyone to disperse. It was probably an hour later before they loaded him in the helicopter to get him to the hospital. Based on some info from Kevin and Trevor, it's very likely he didn't make it.
We finished up Day 2 with a baseball game and riding some Lime Scooters around downtown. The Lime Scooters was probably the funnest thing we did all weekend.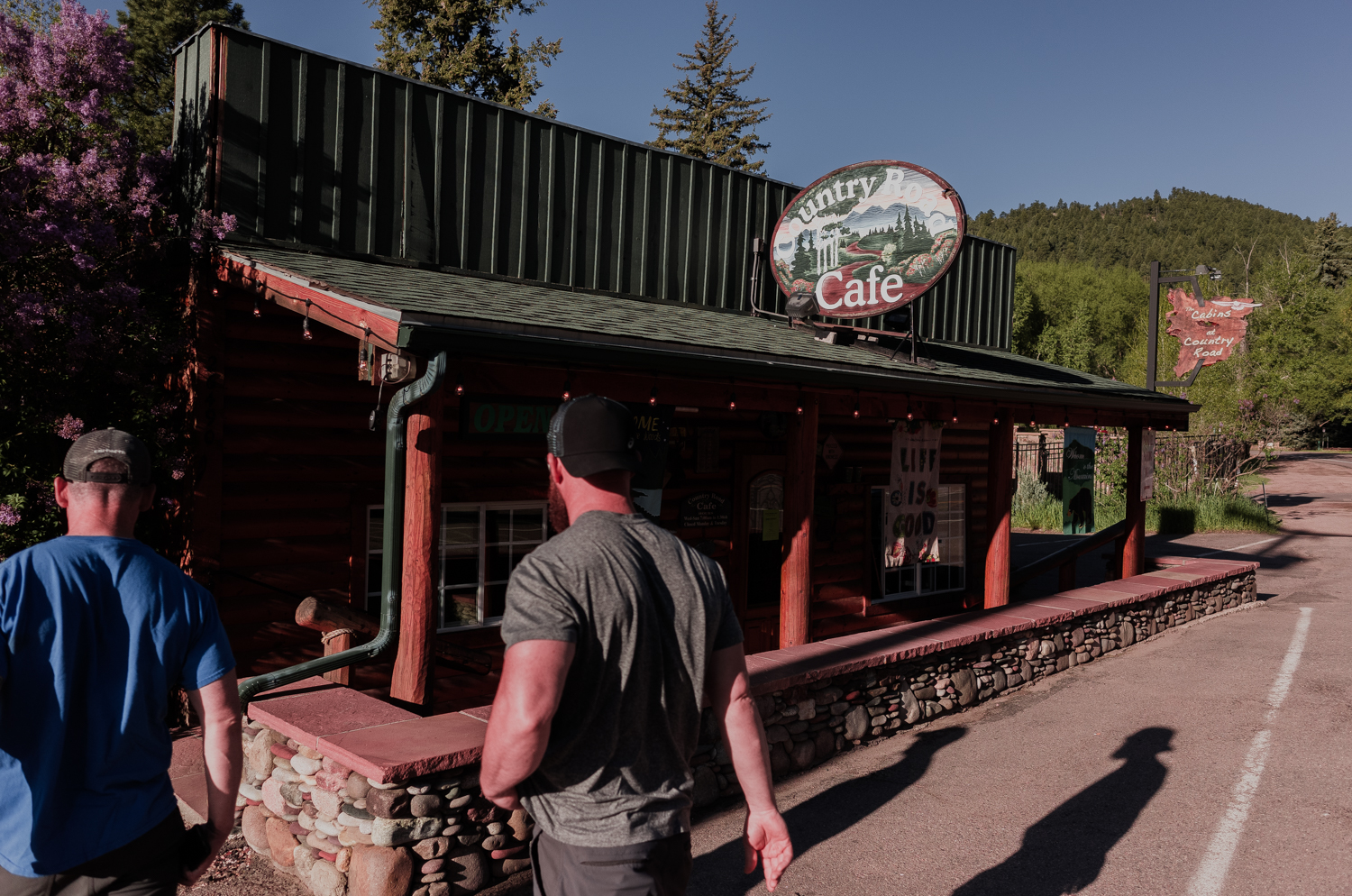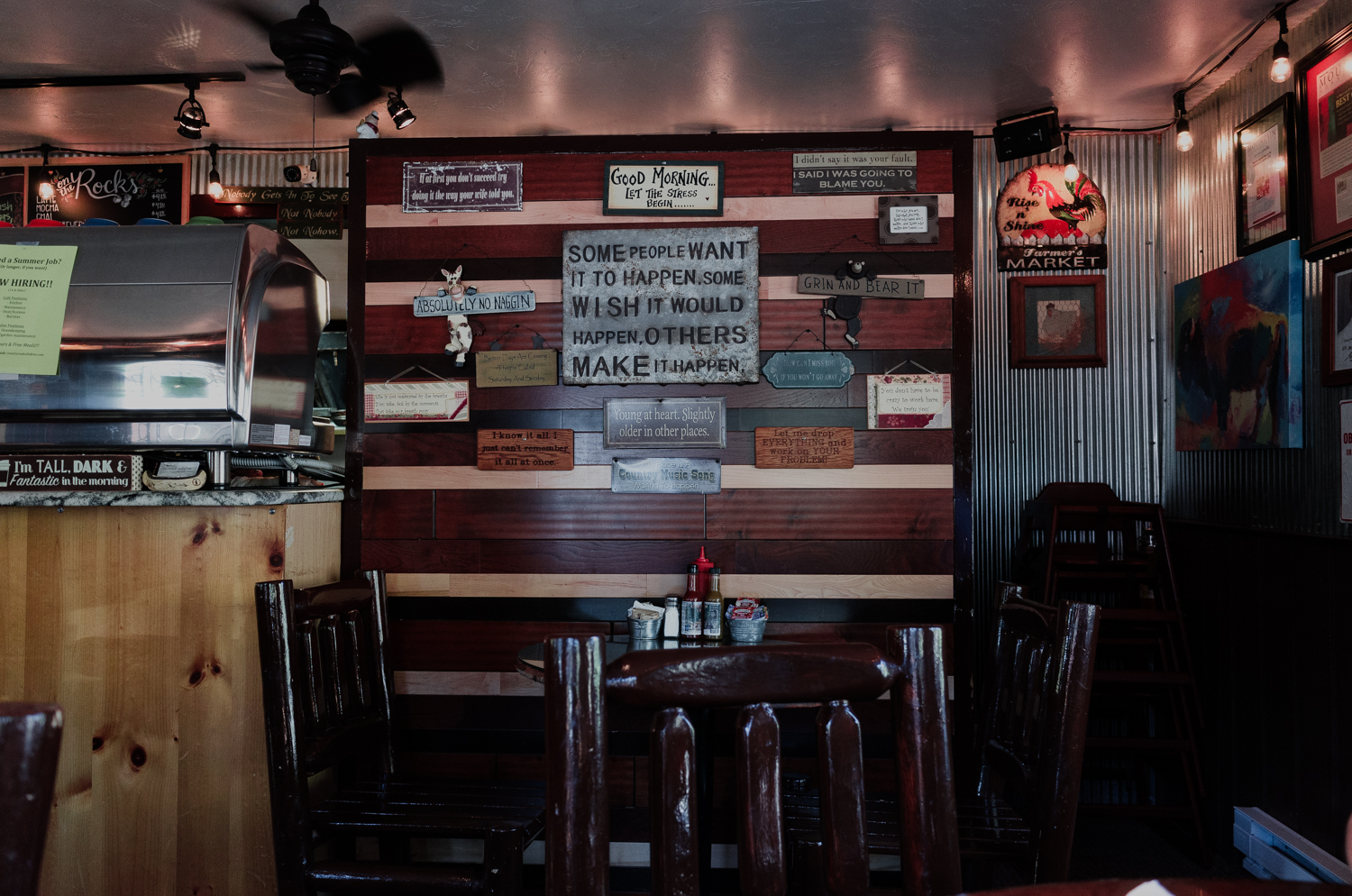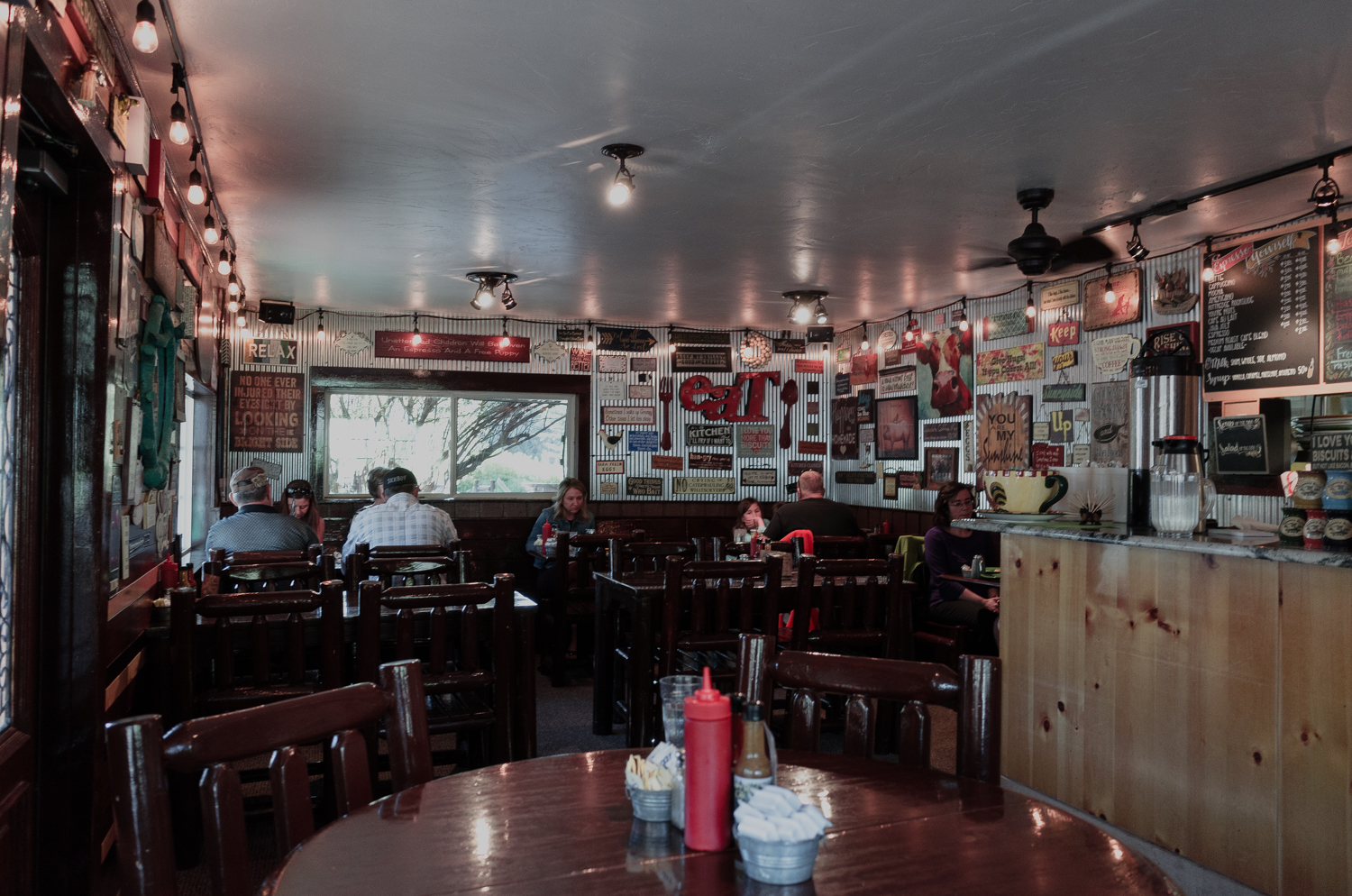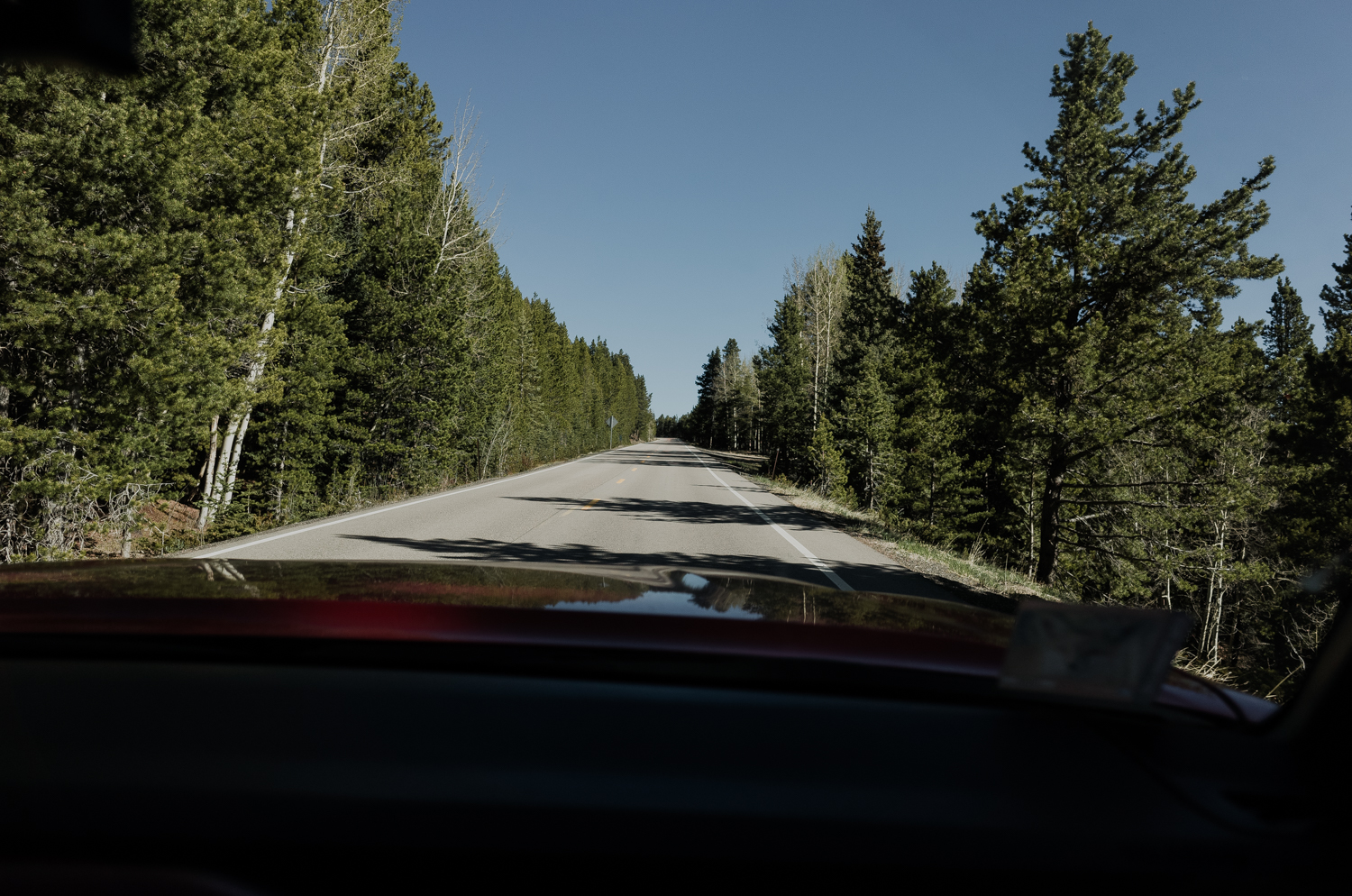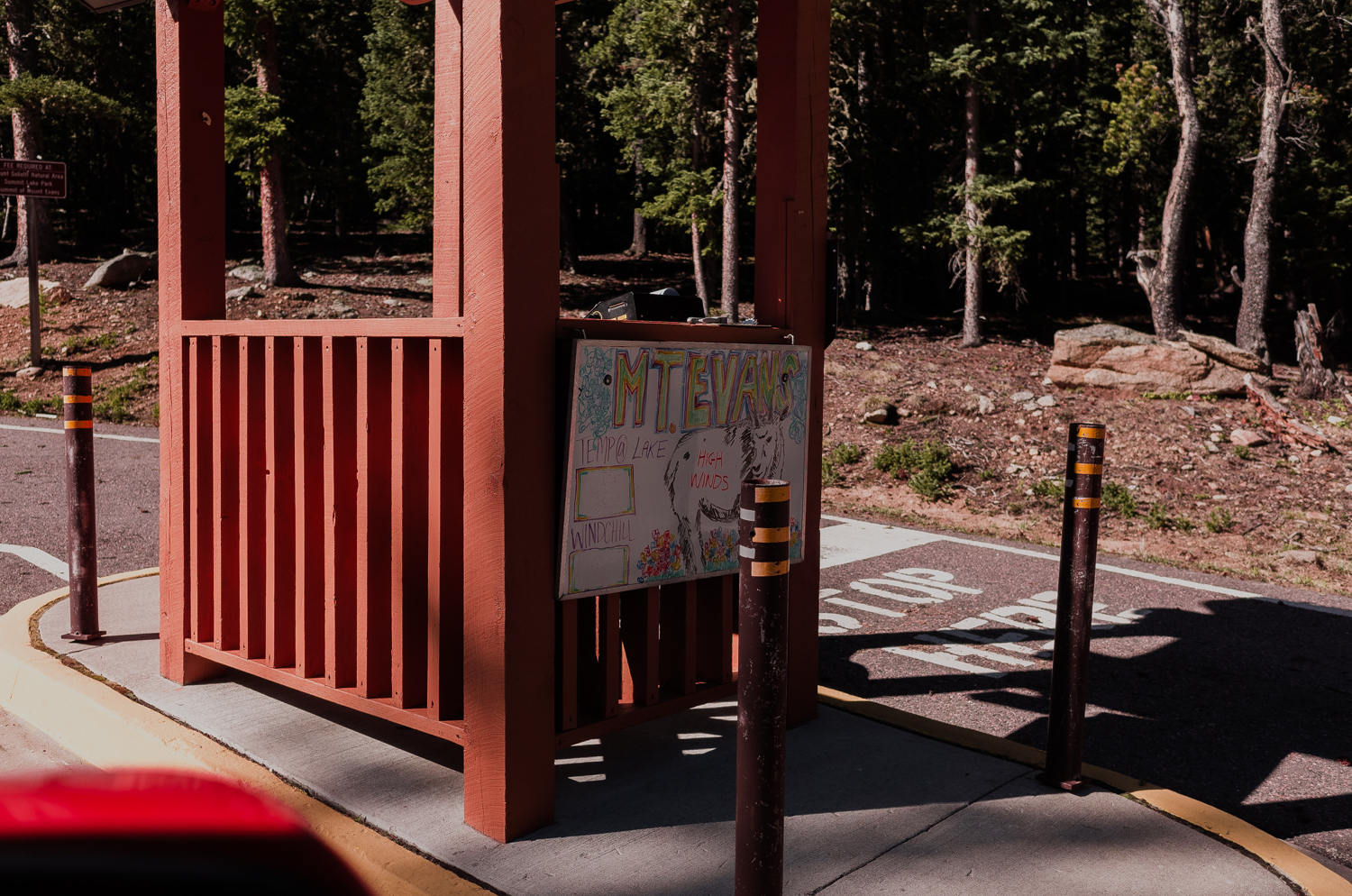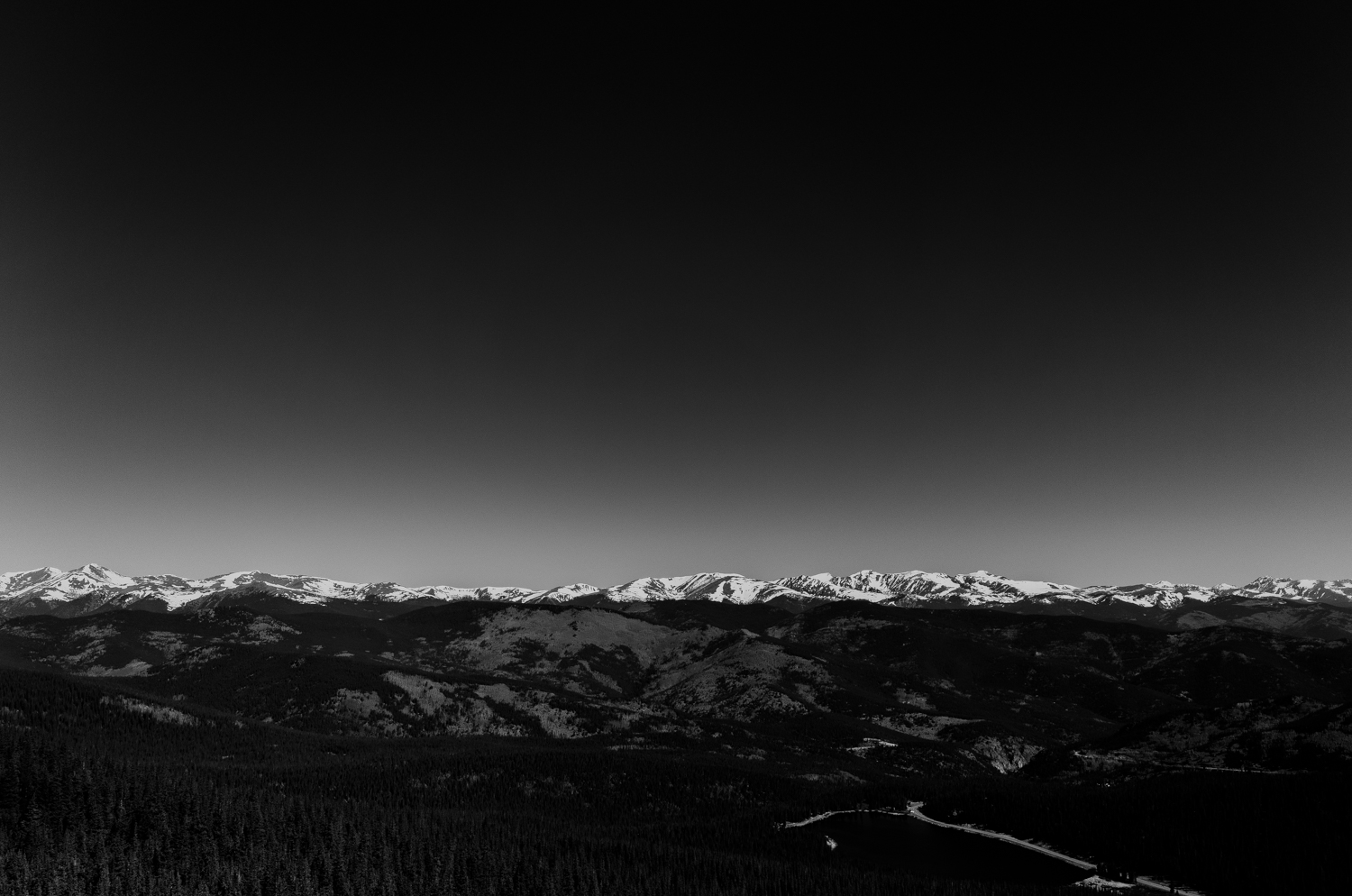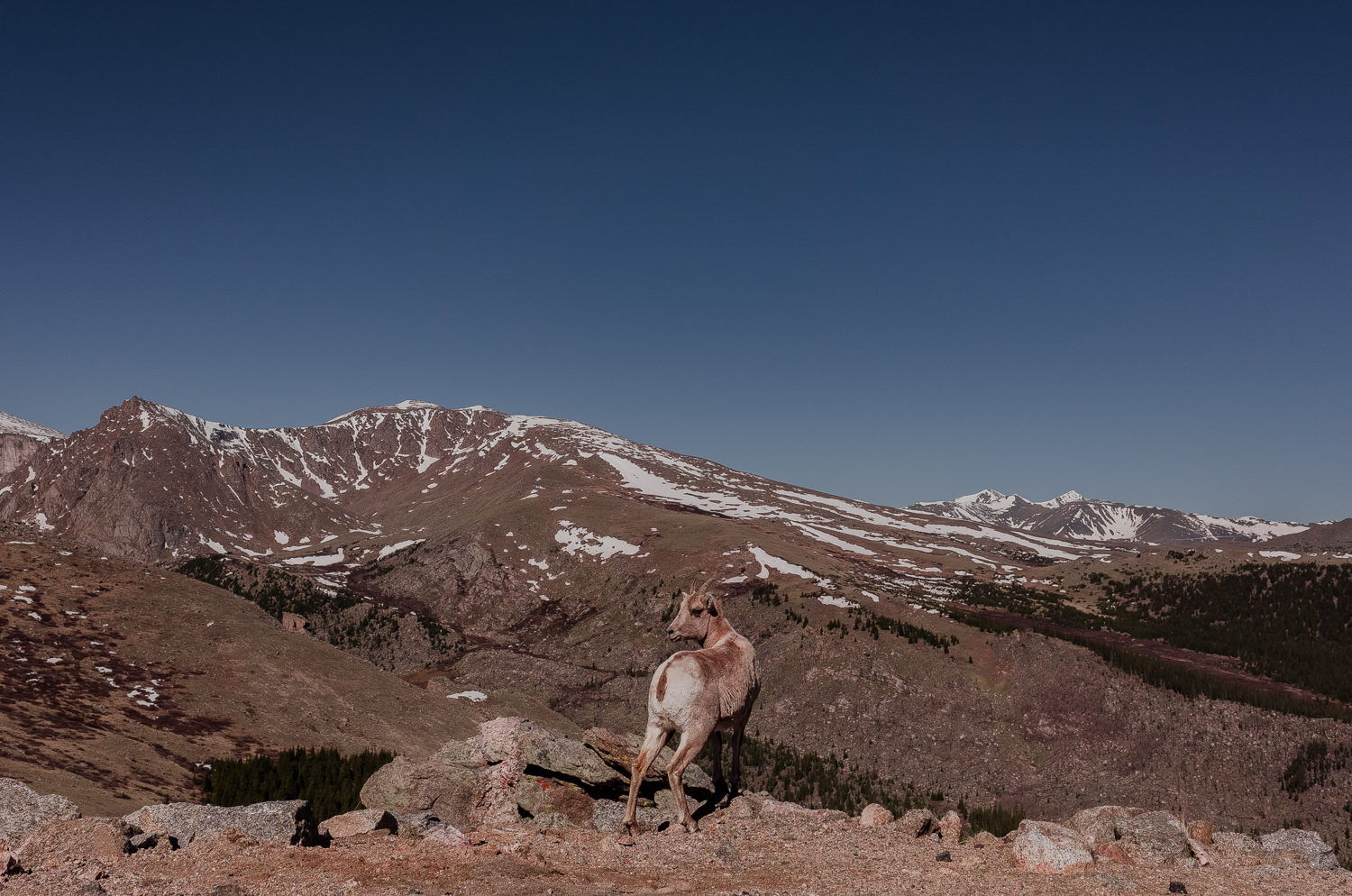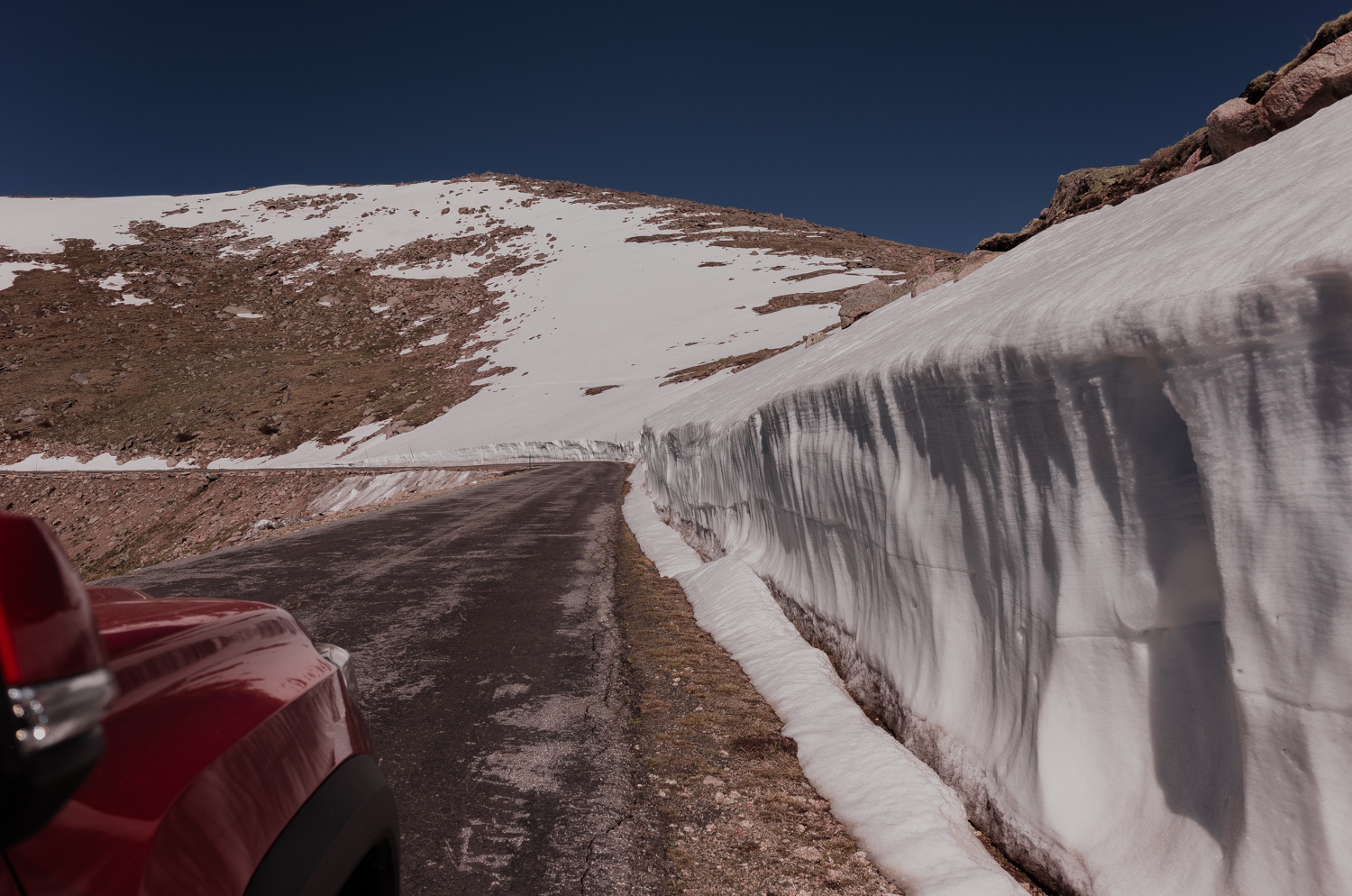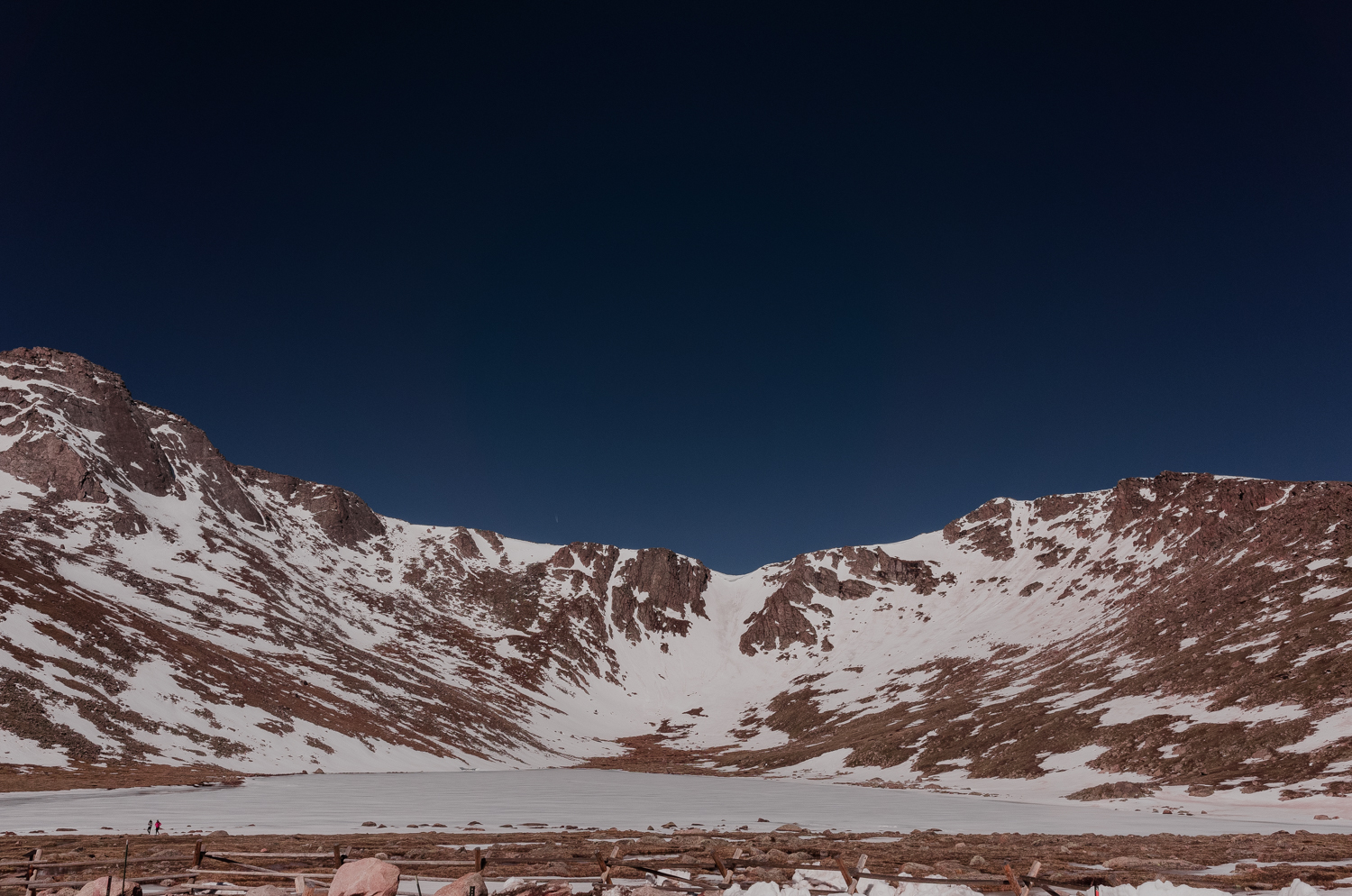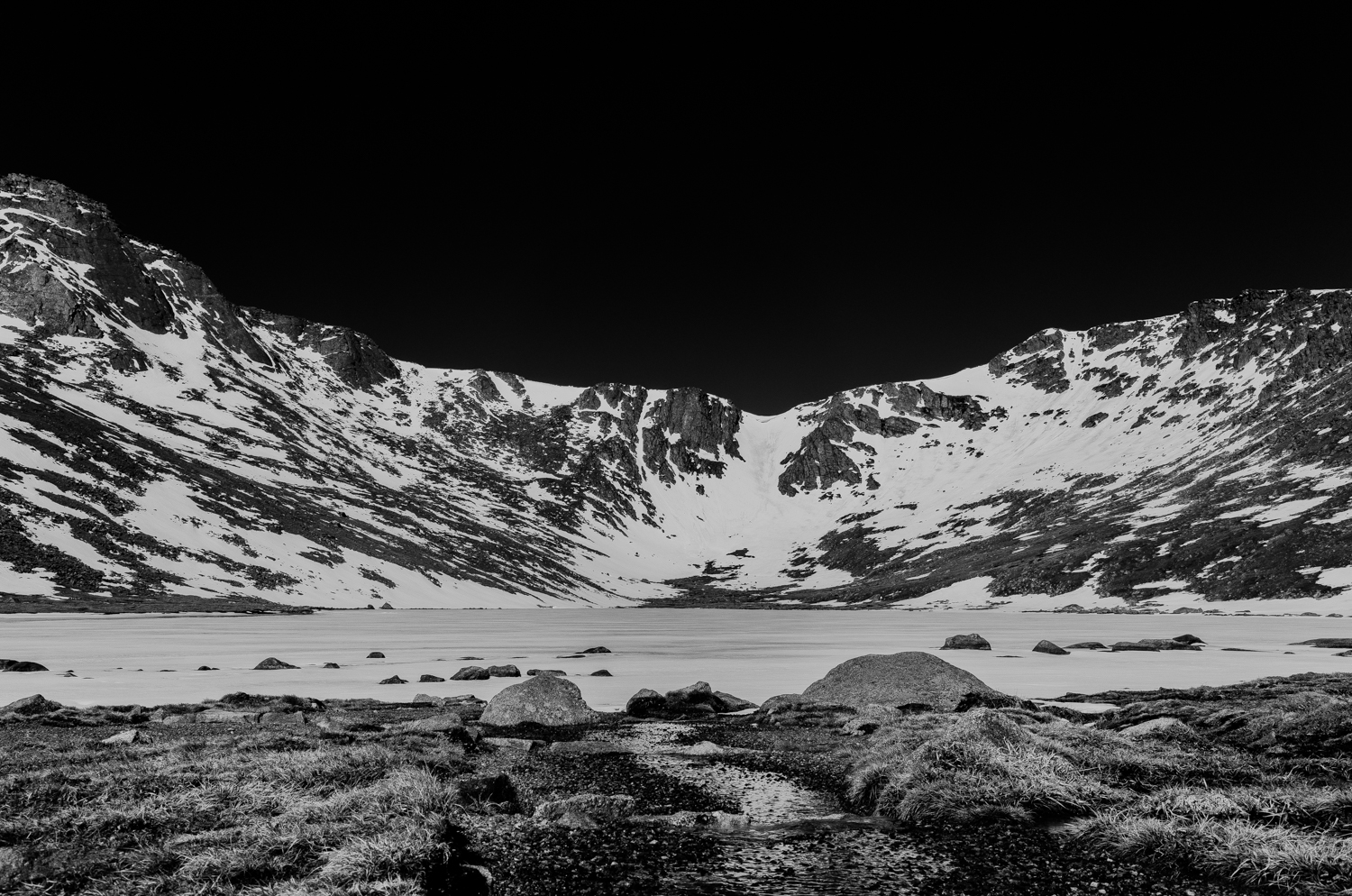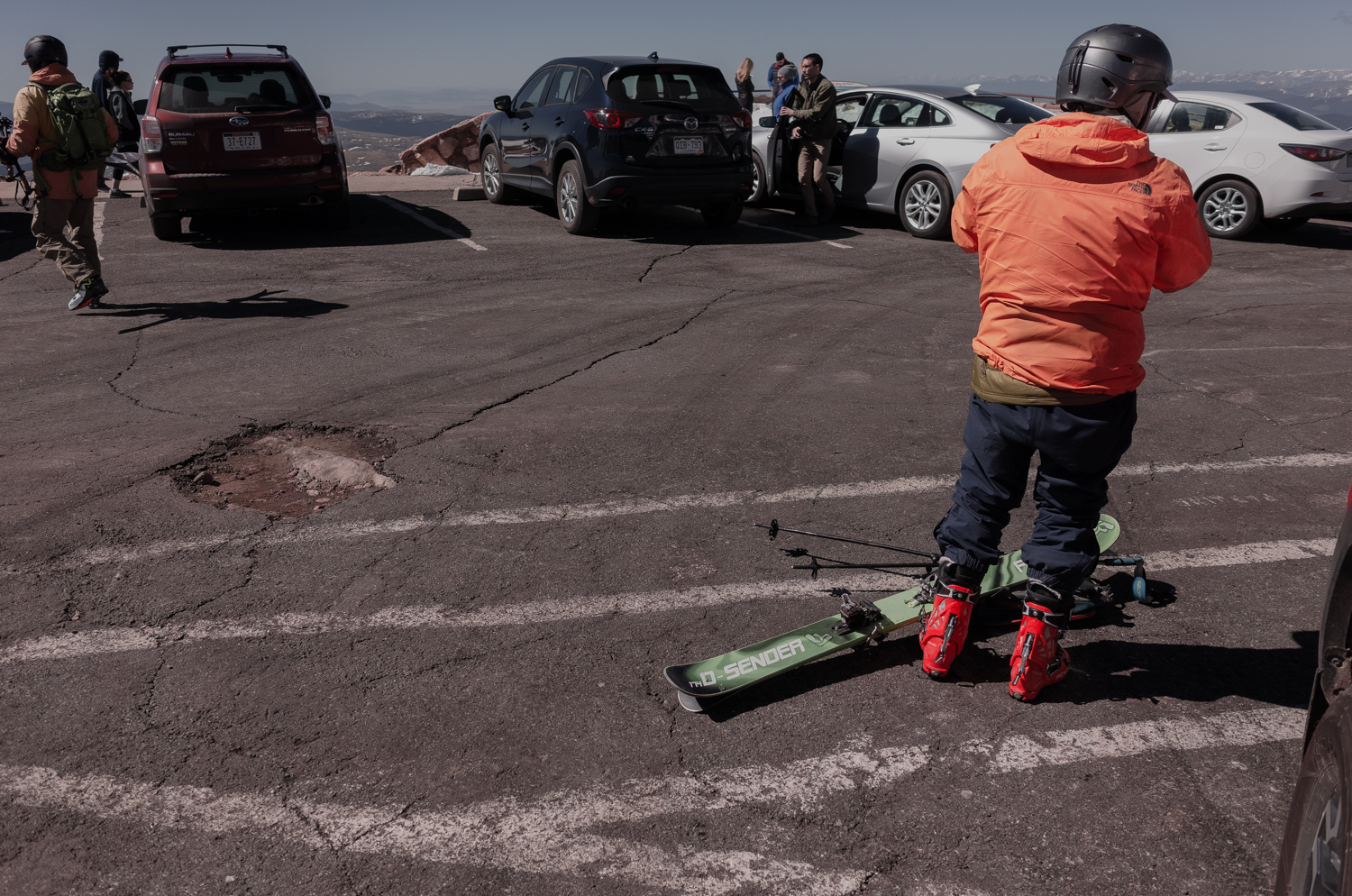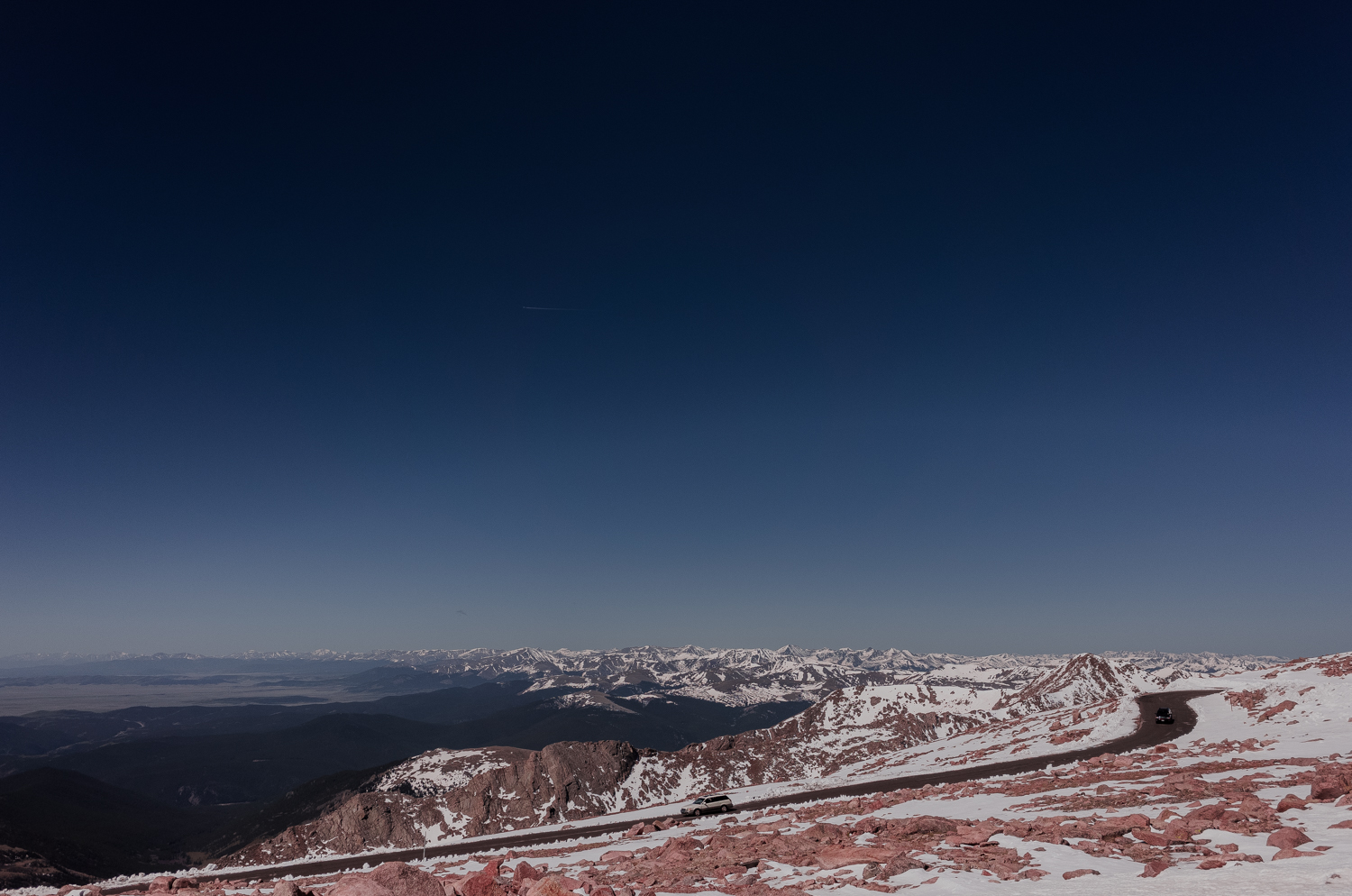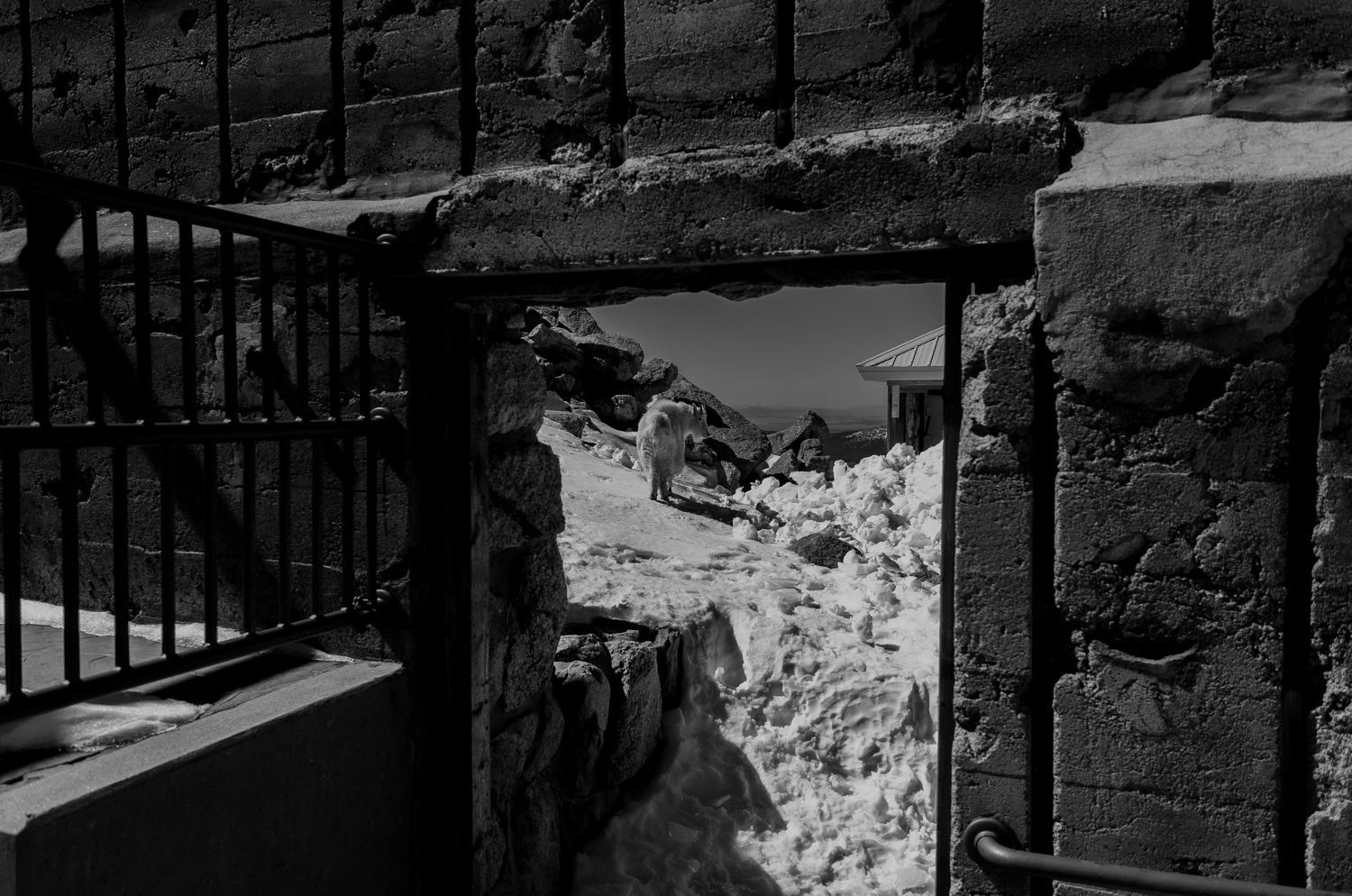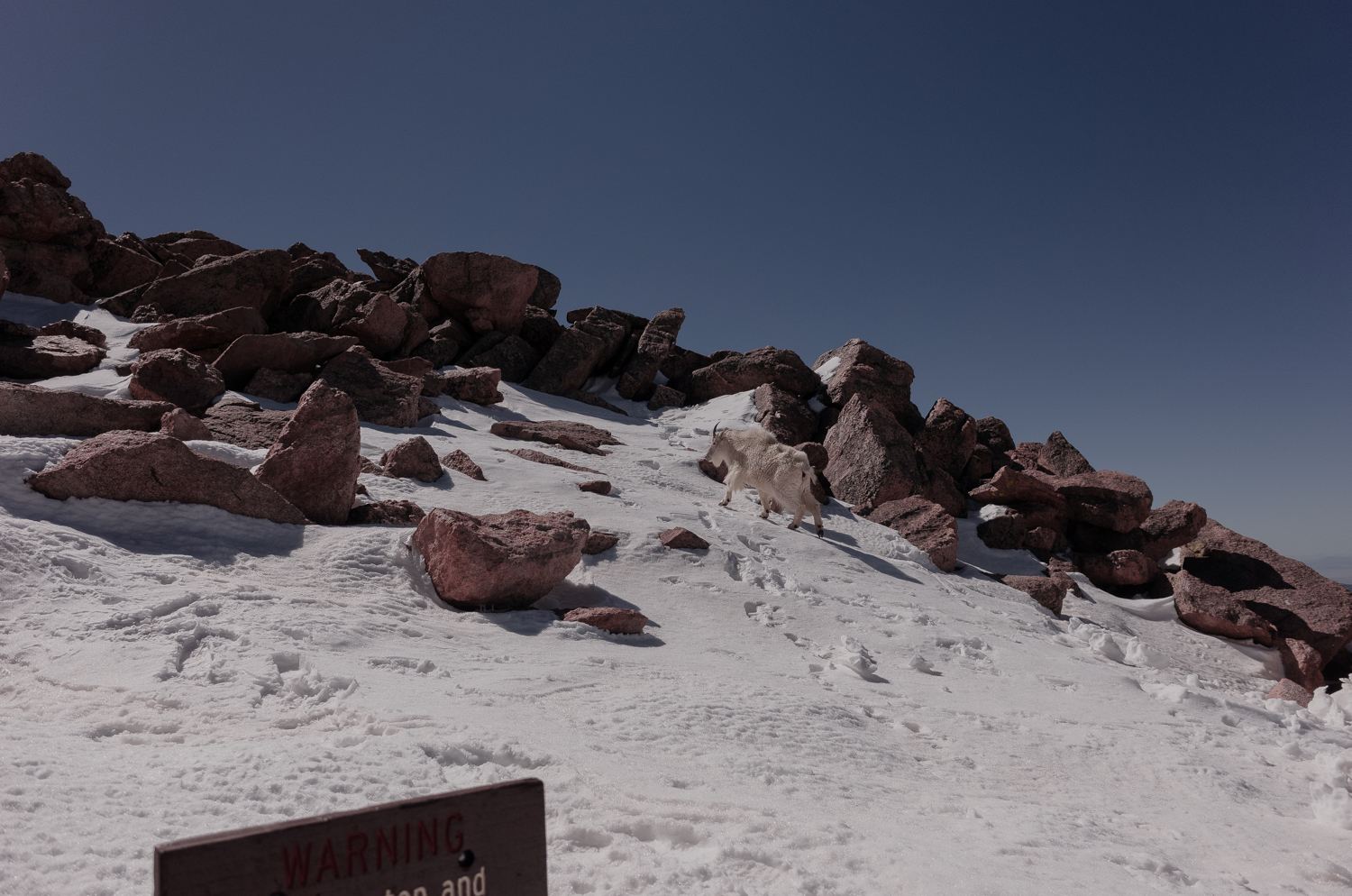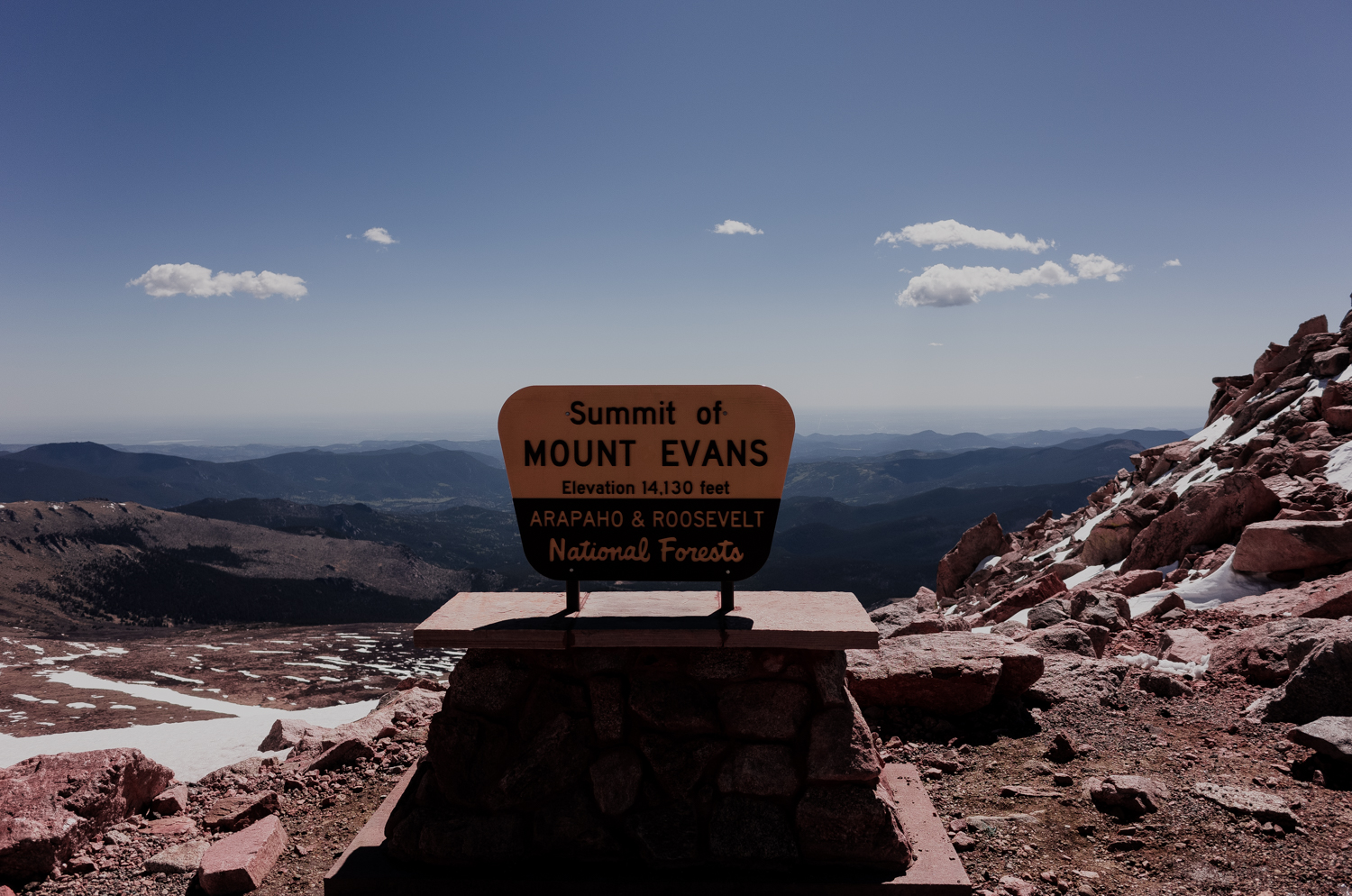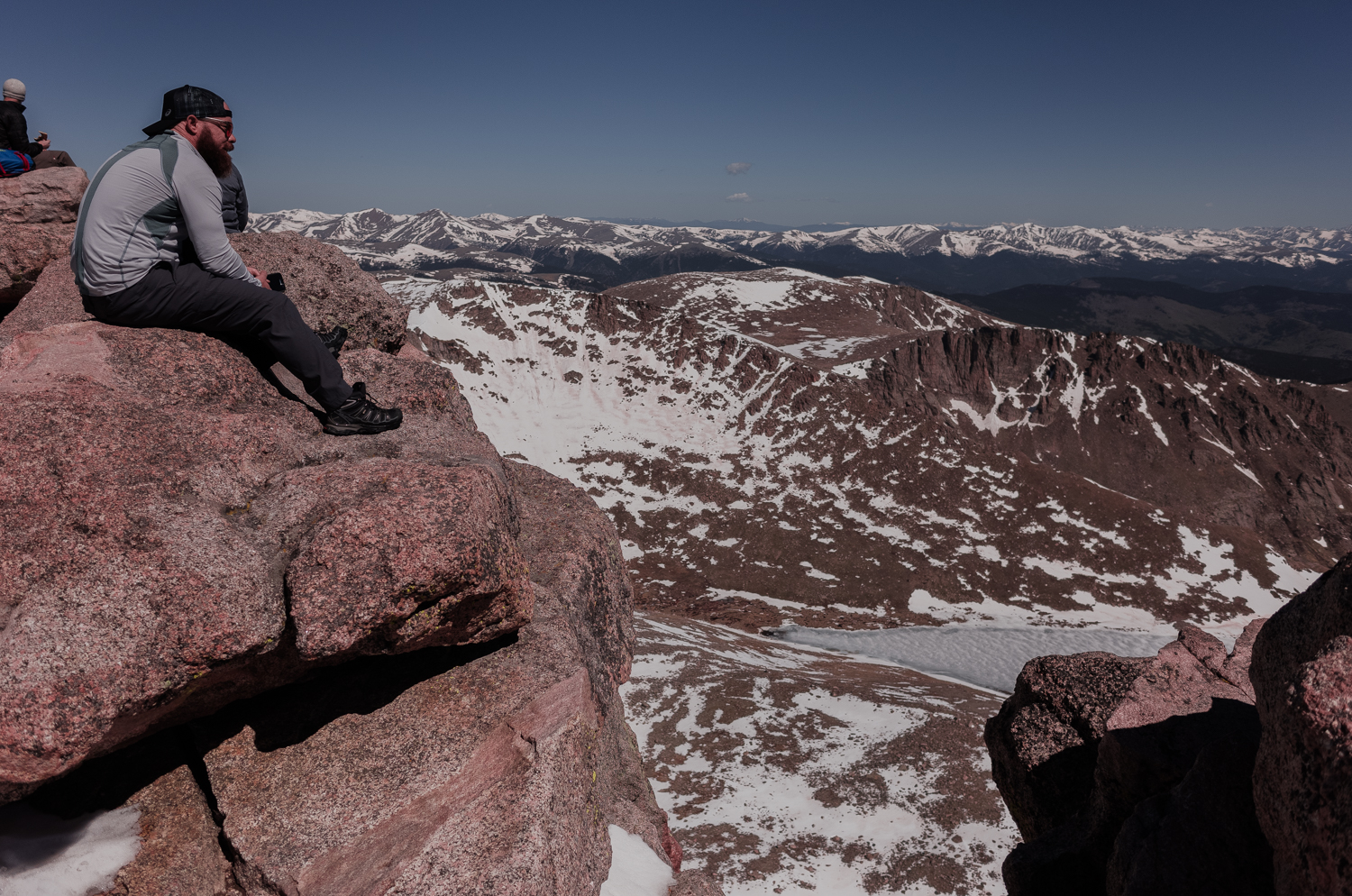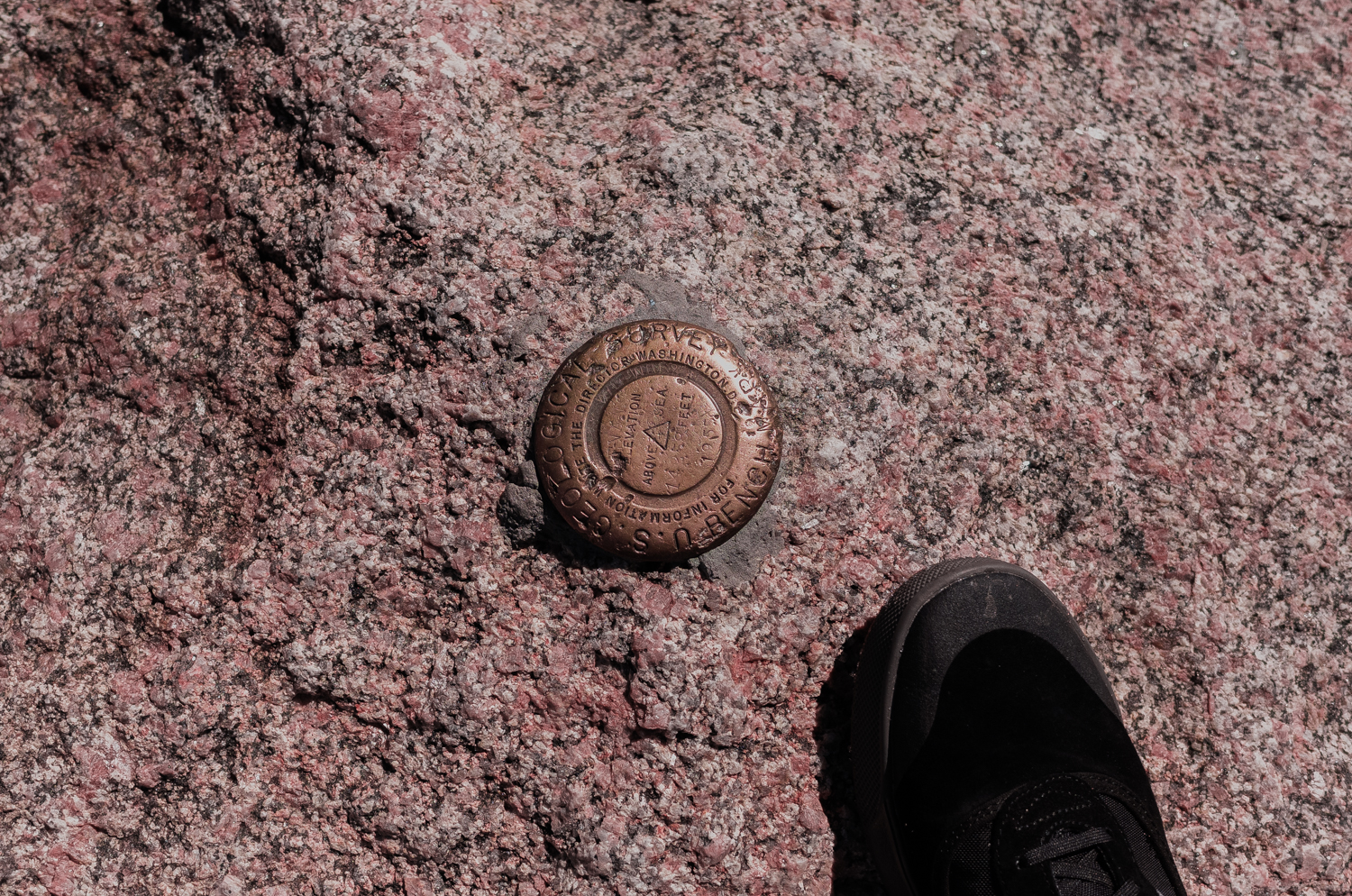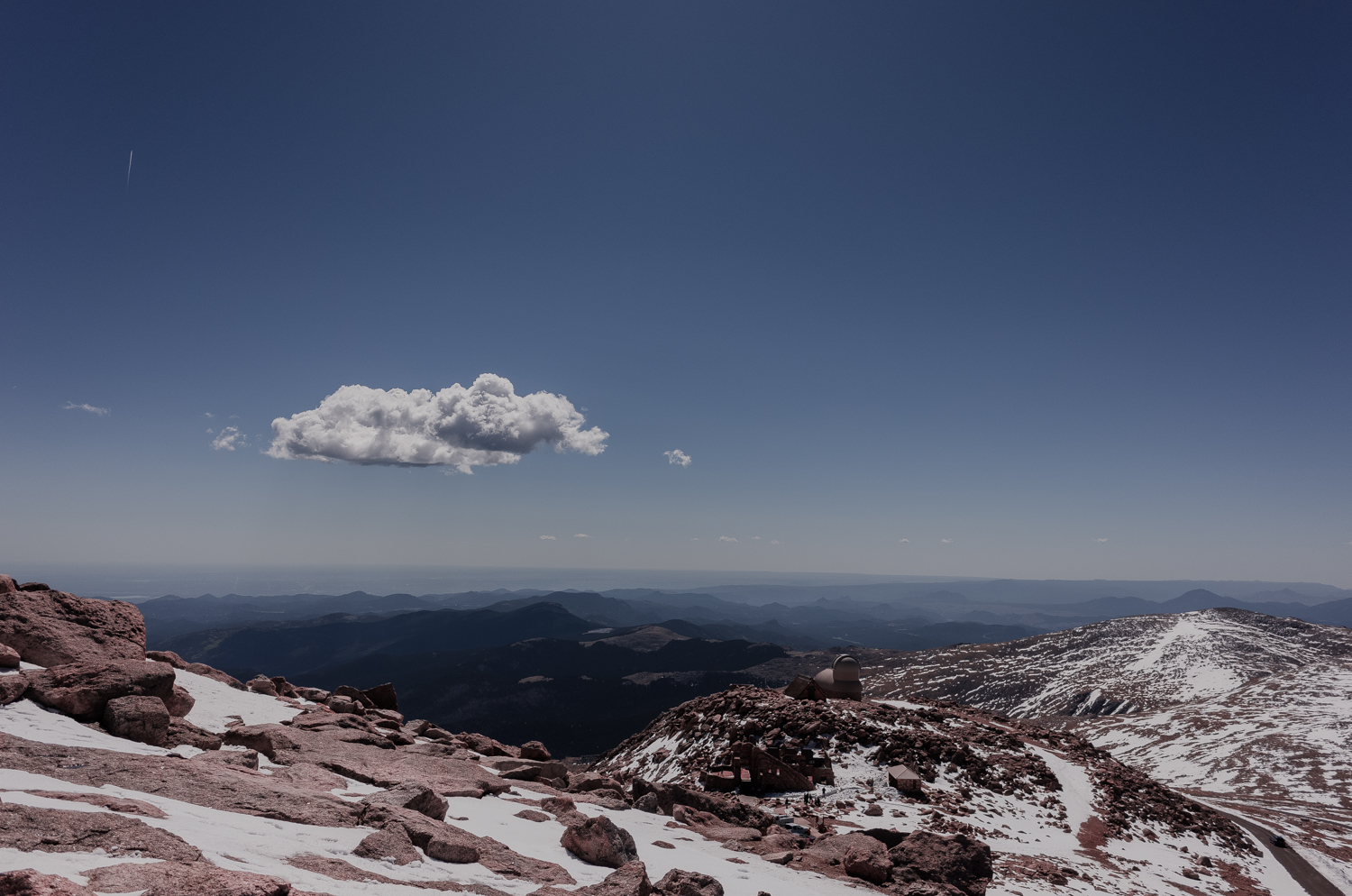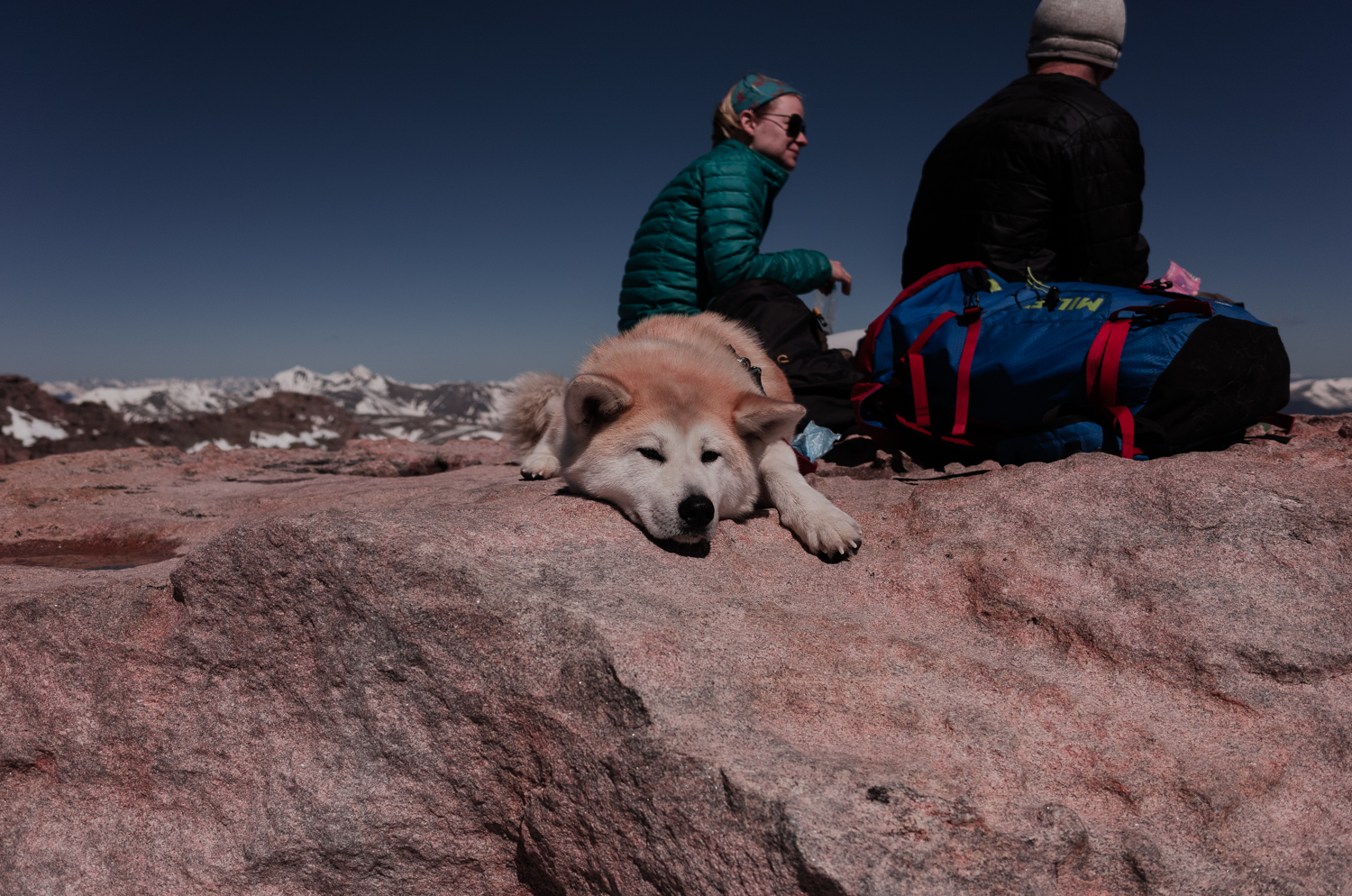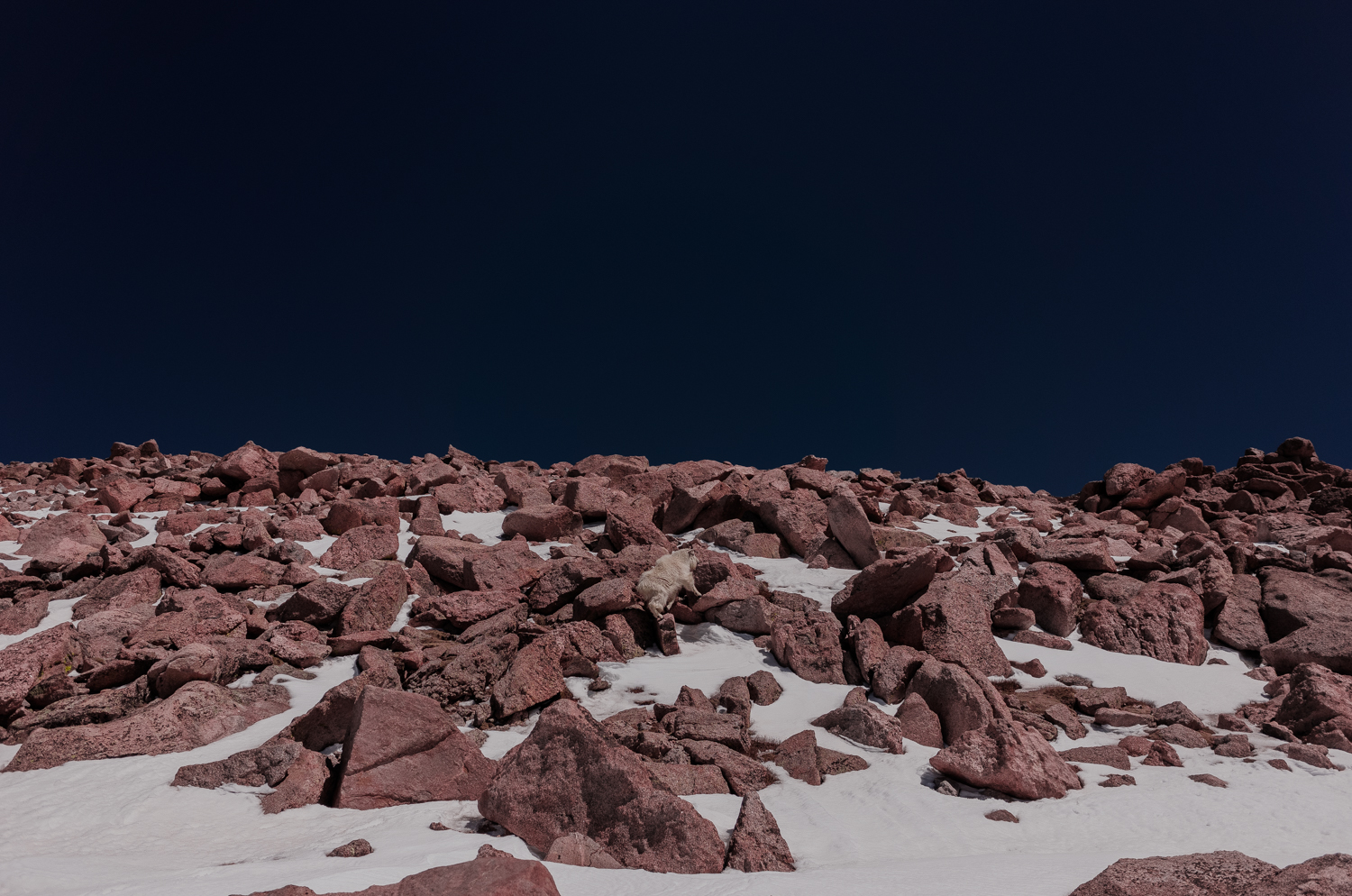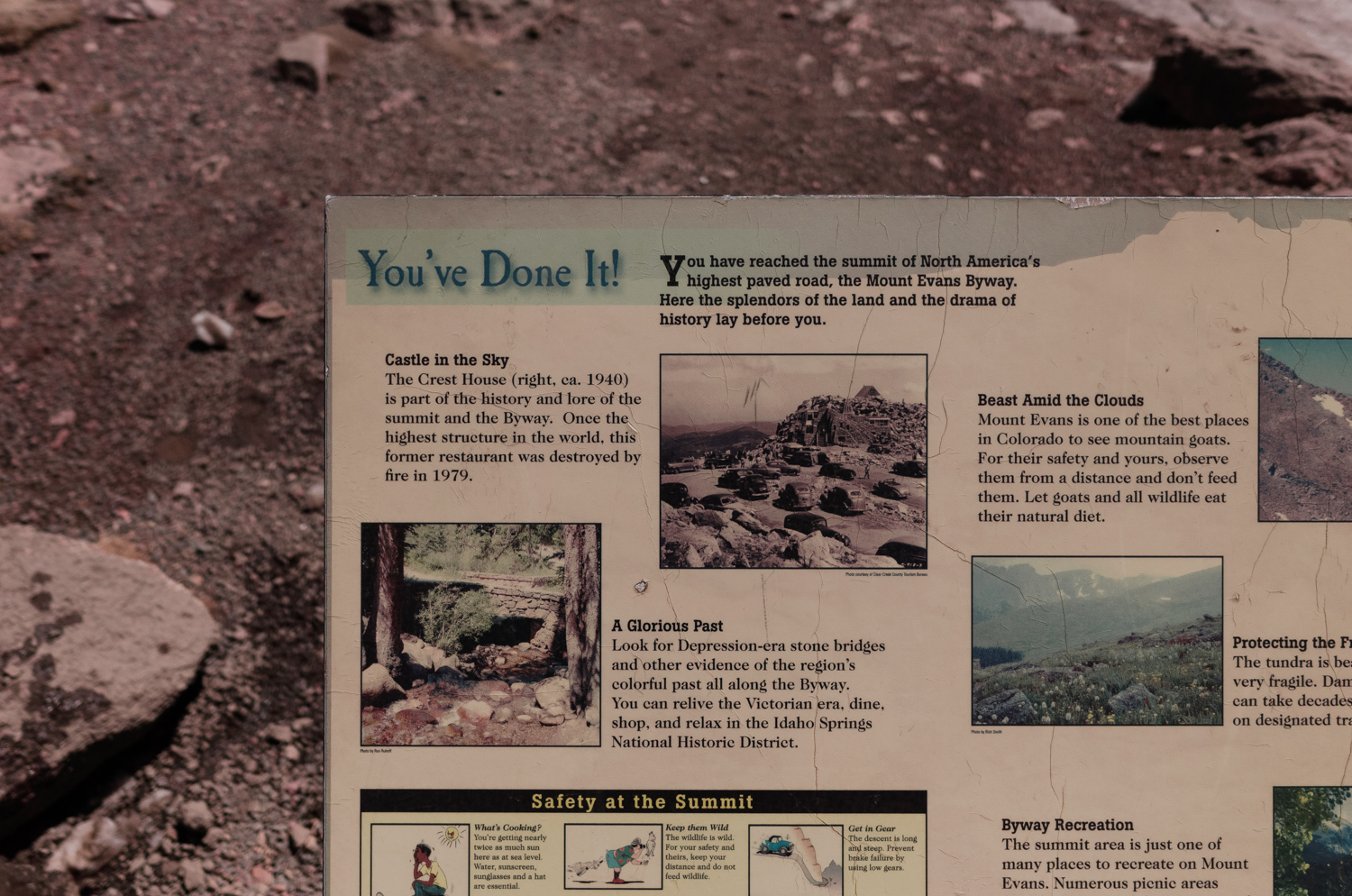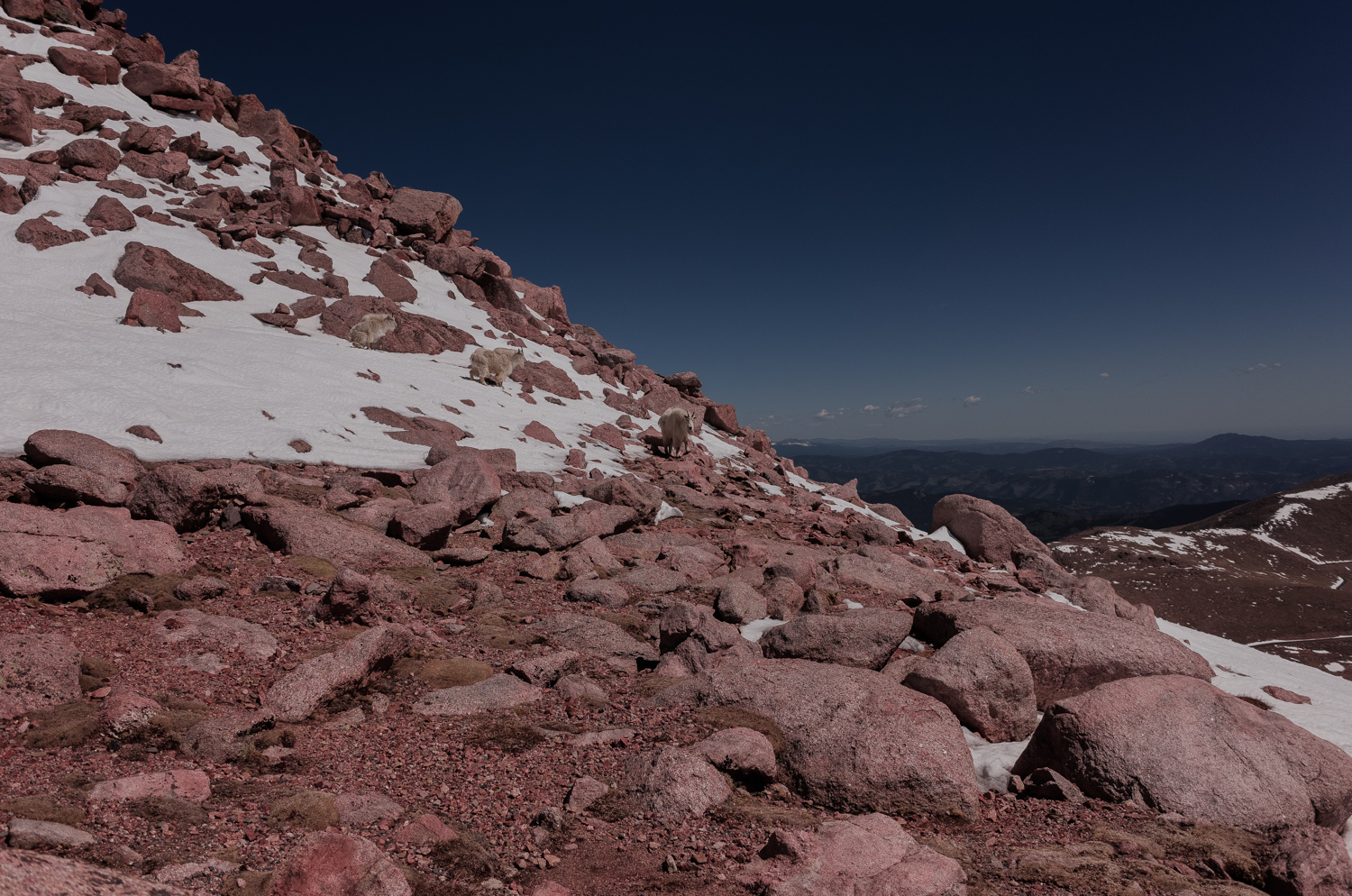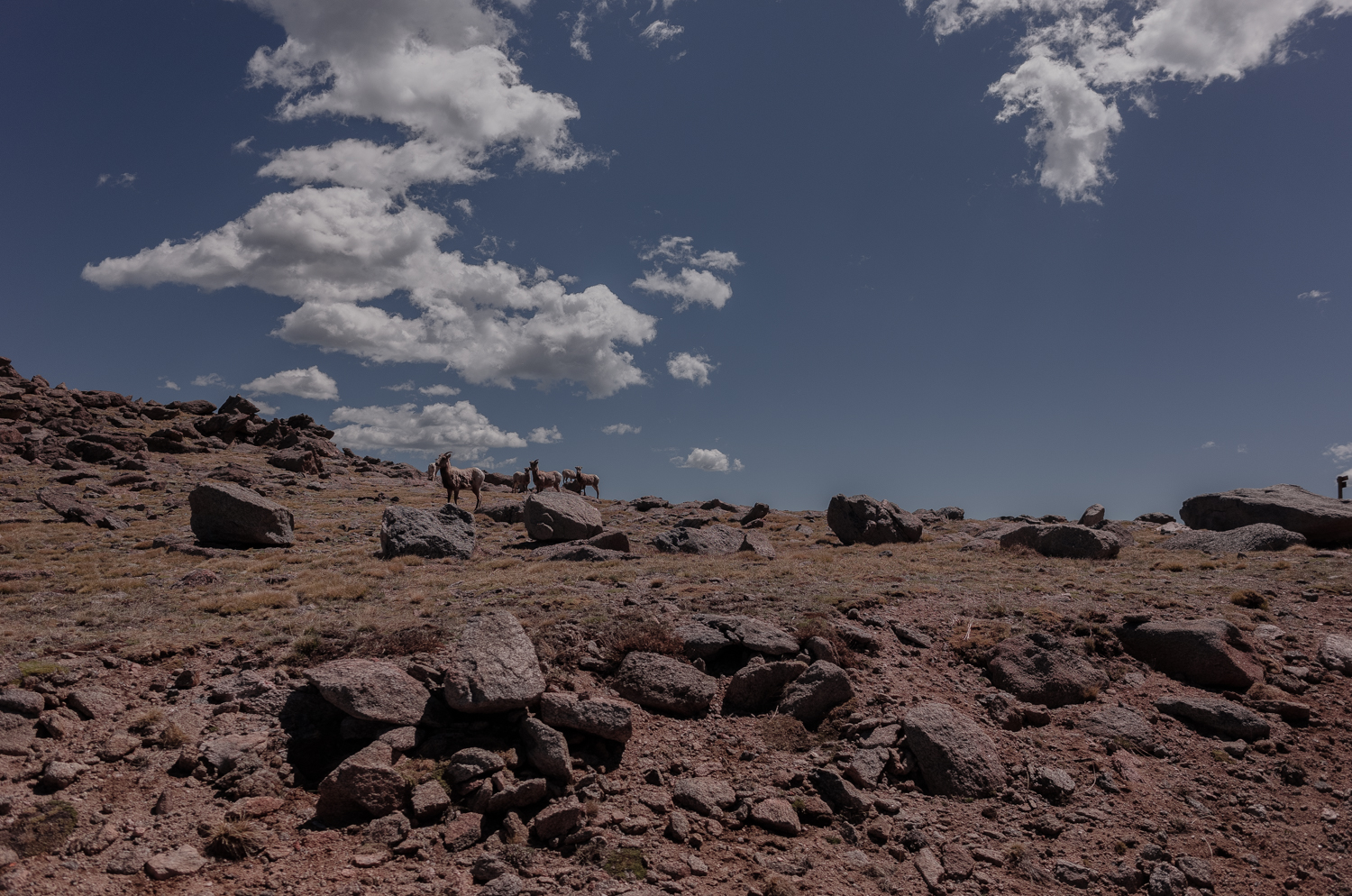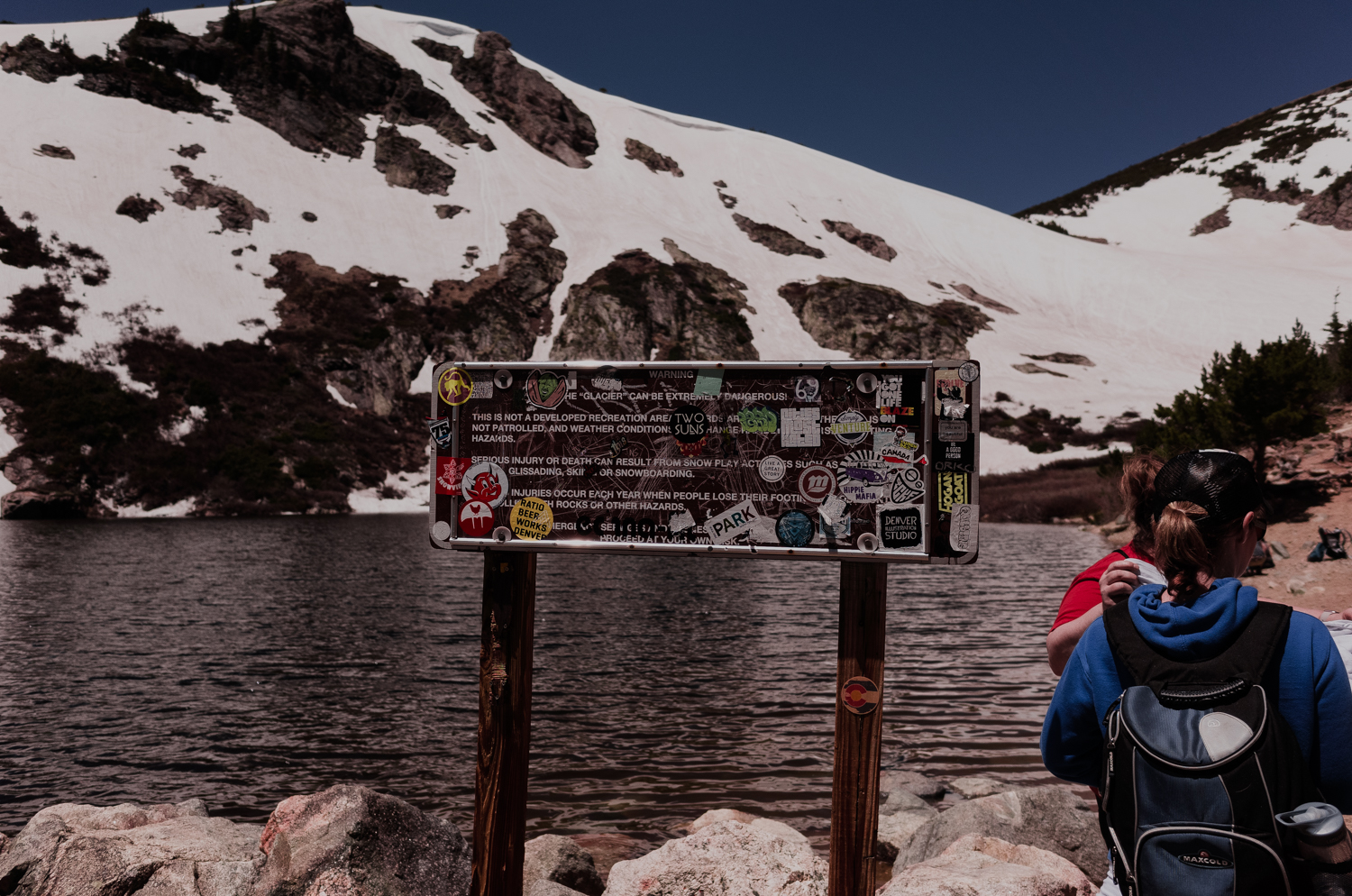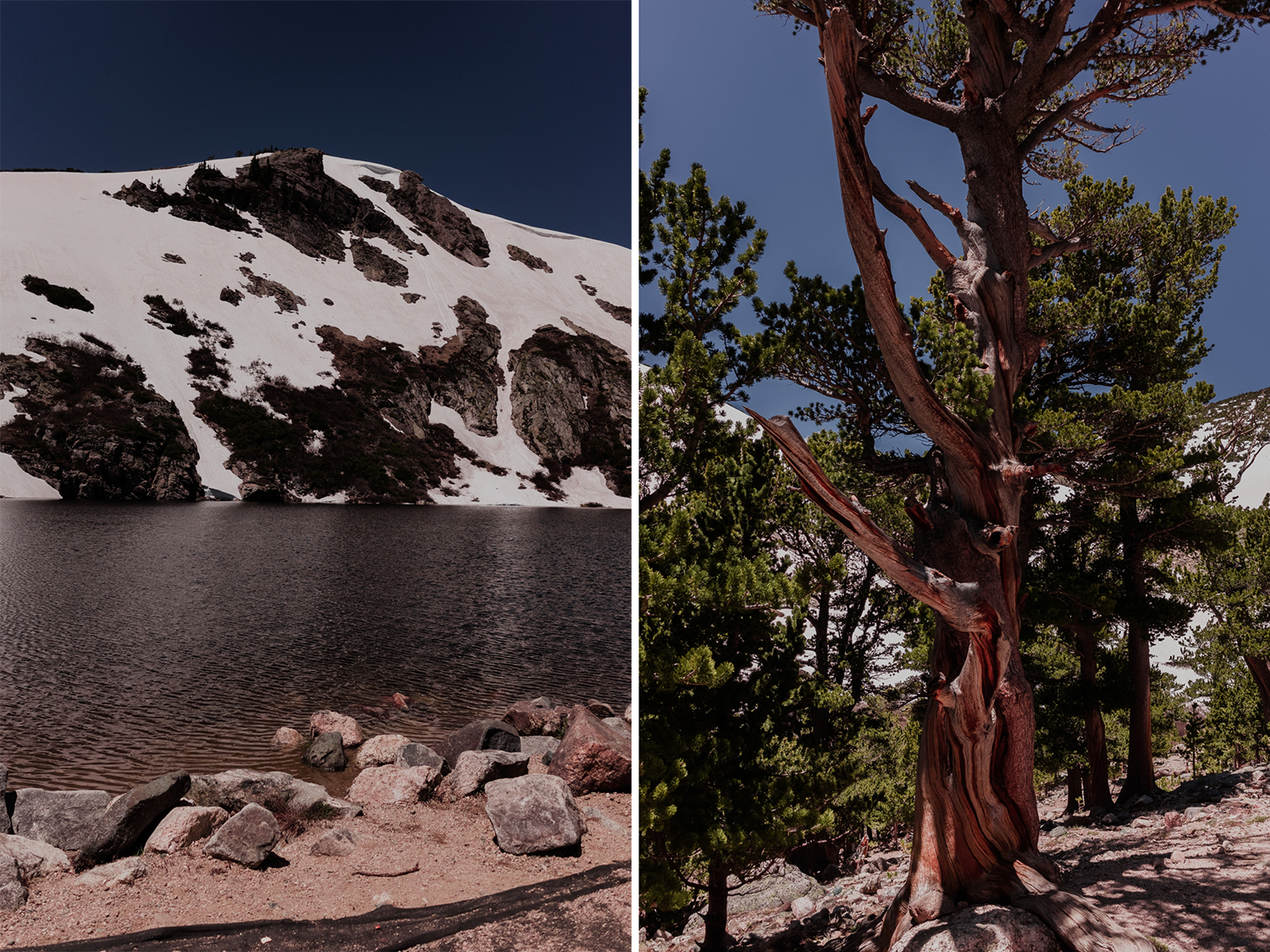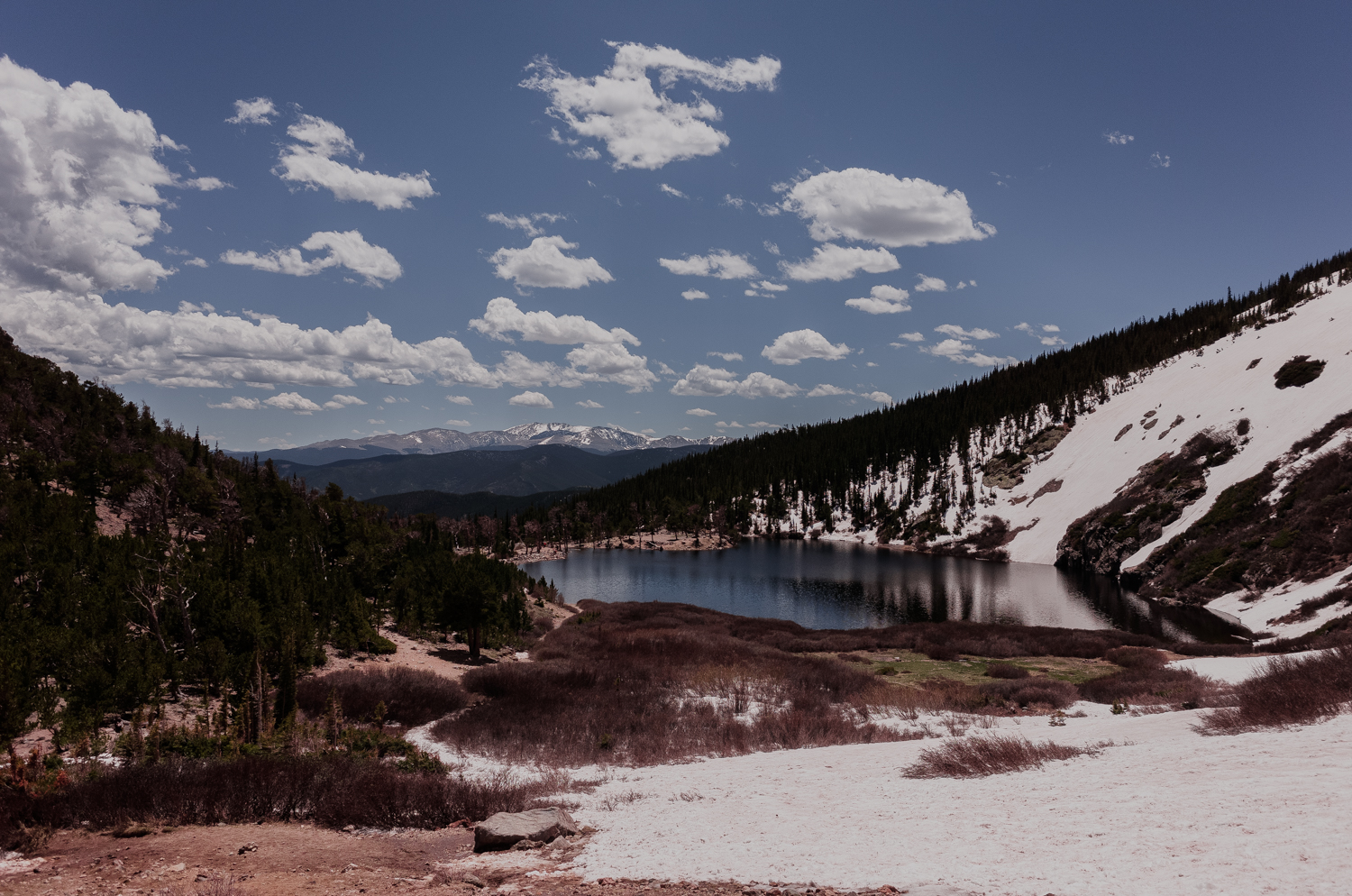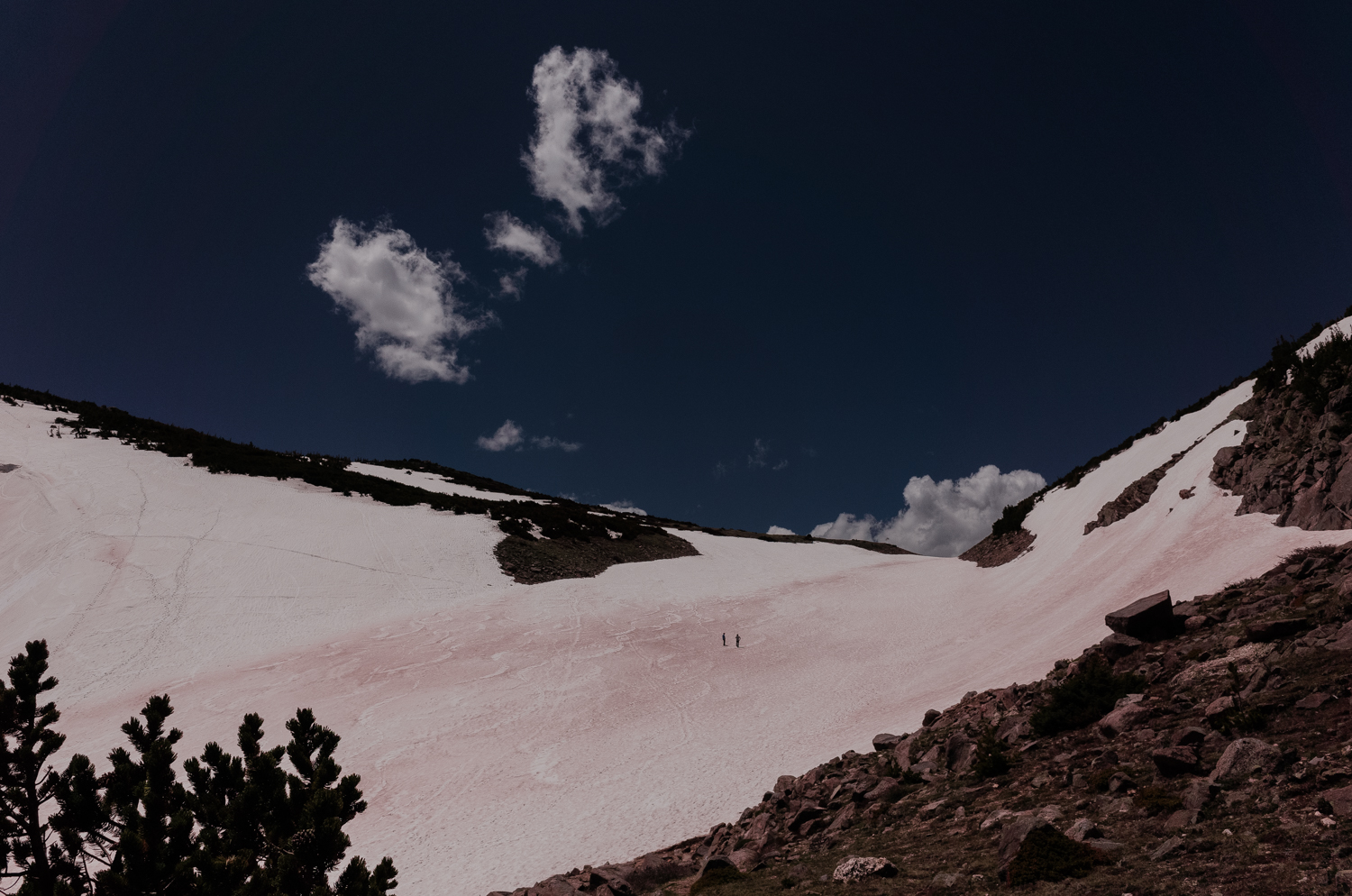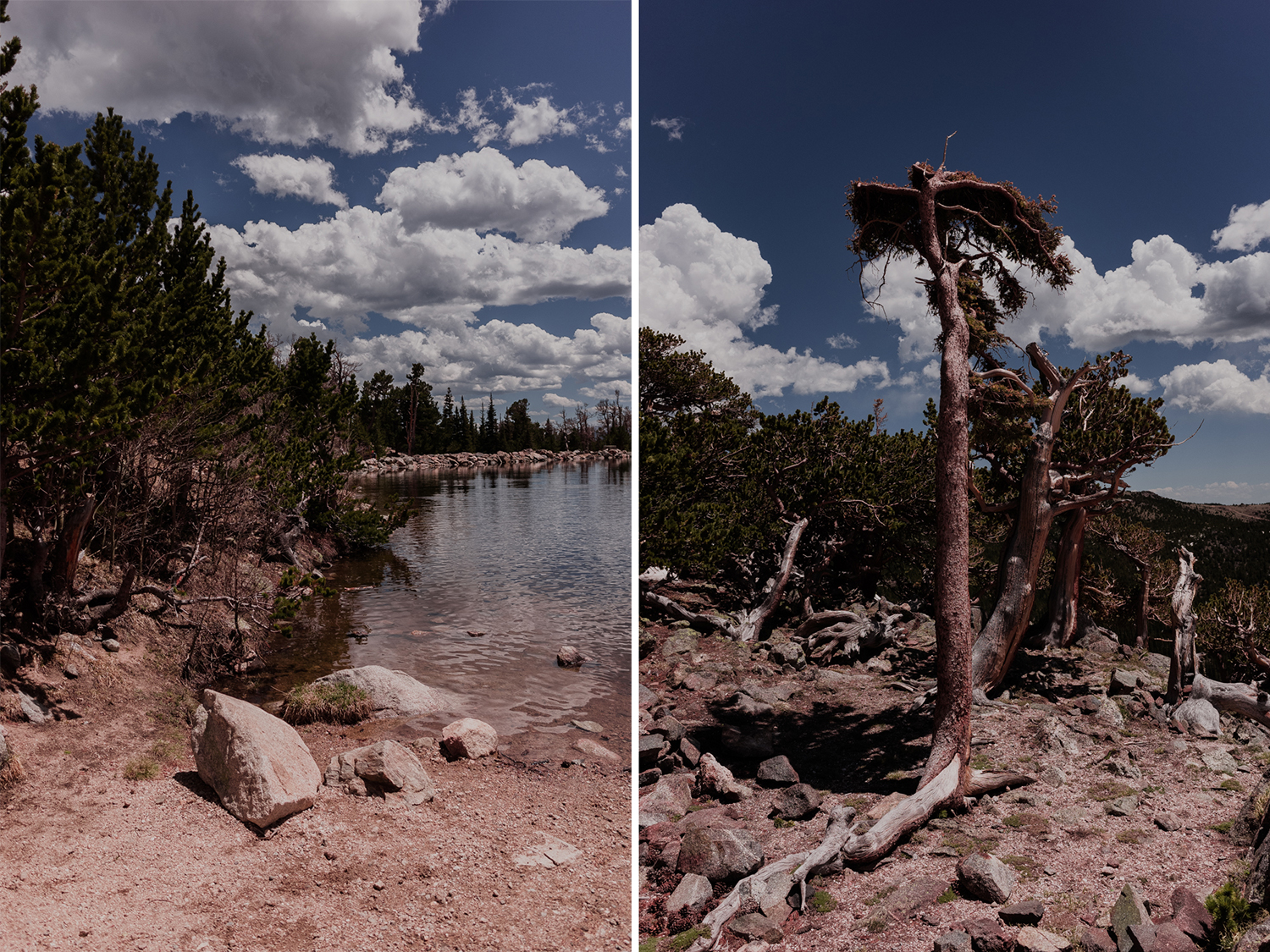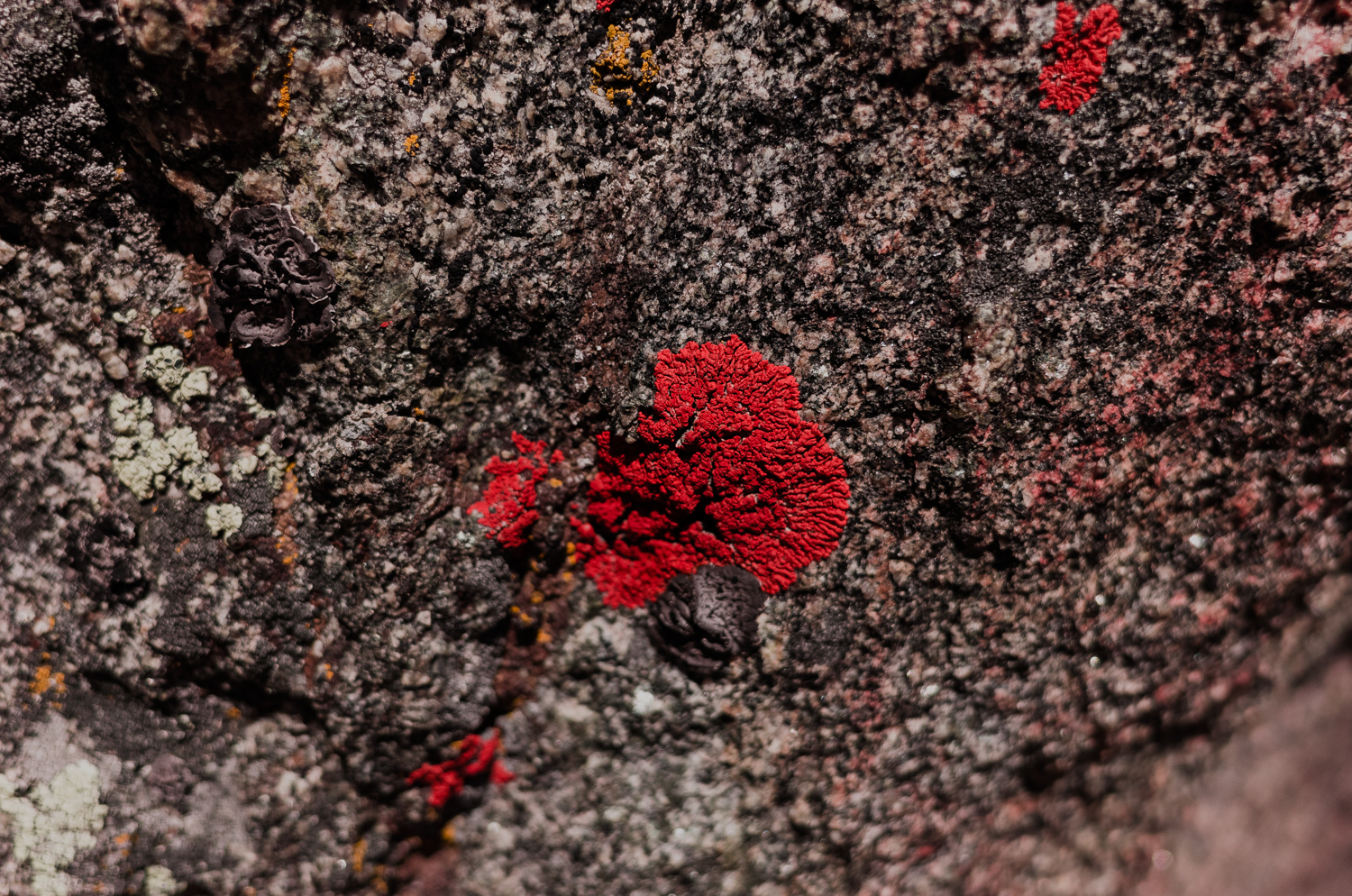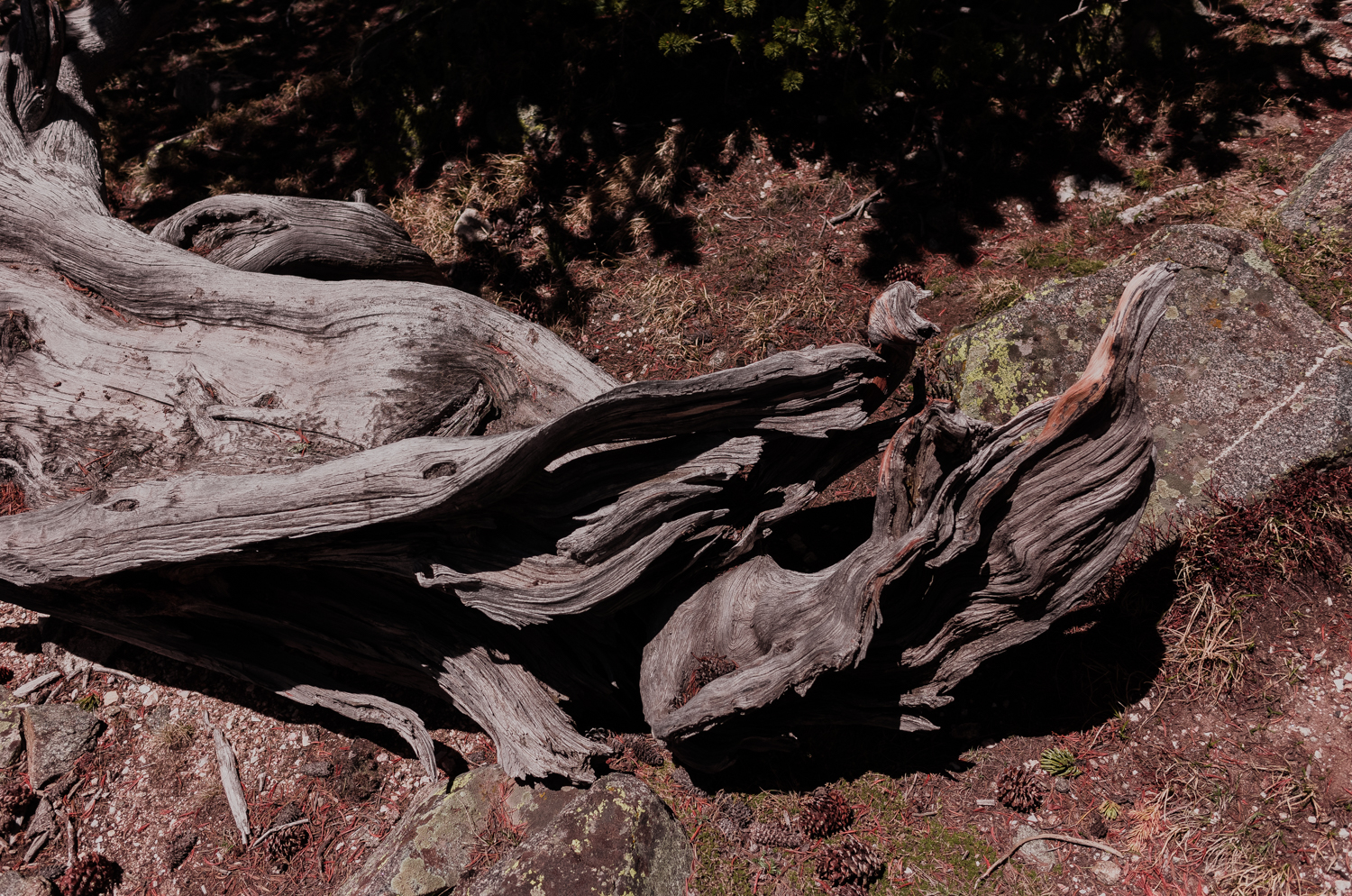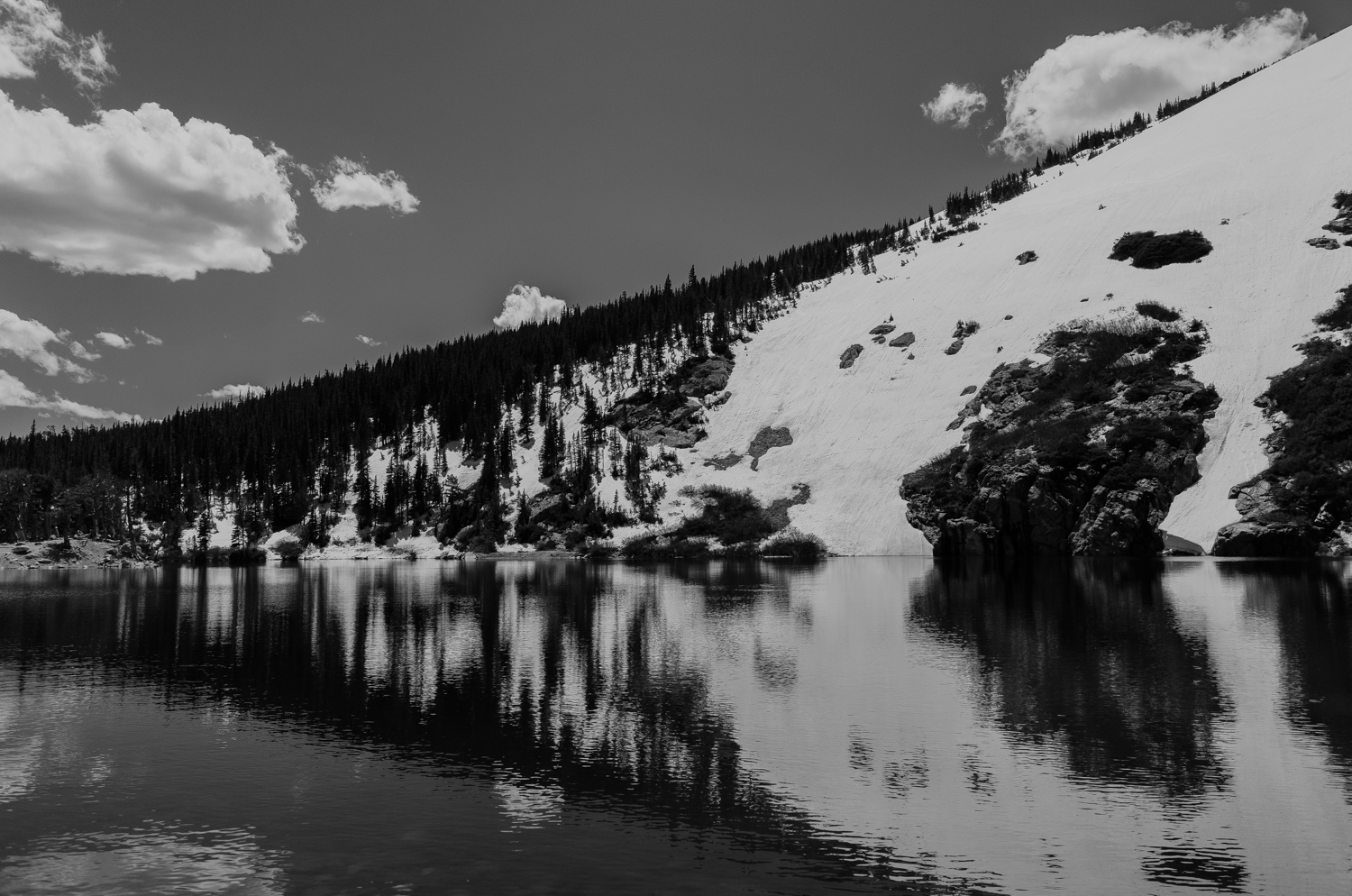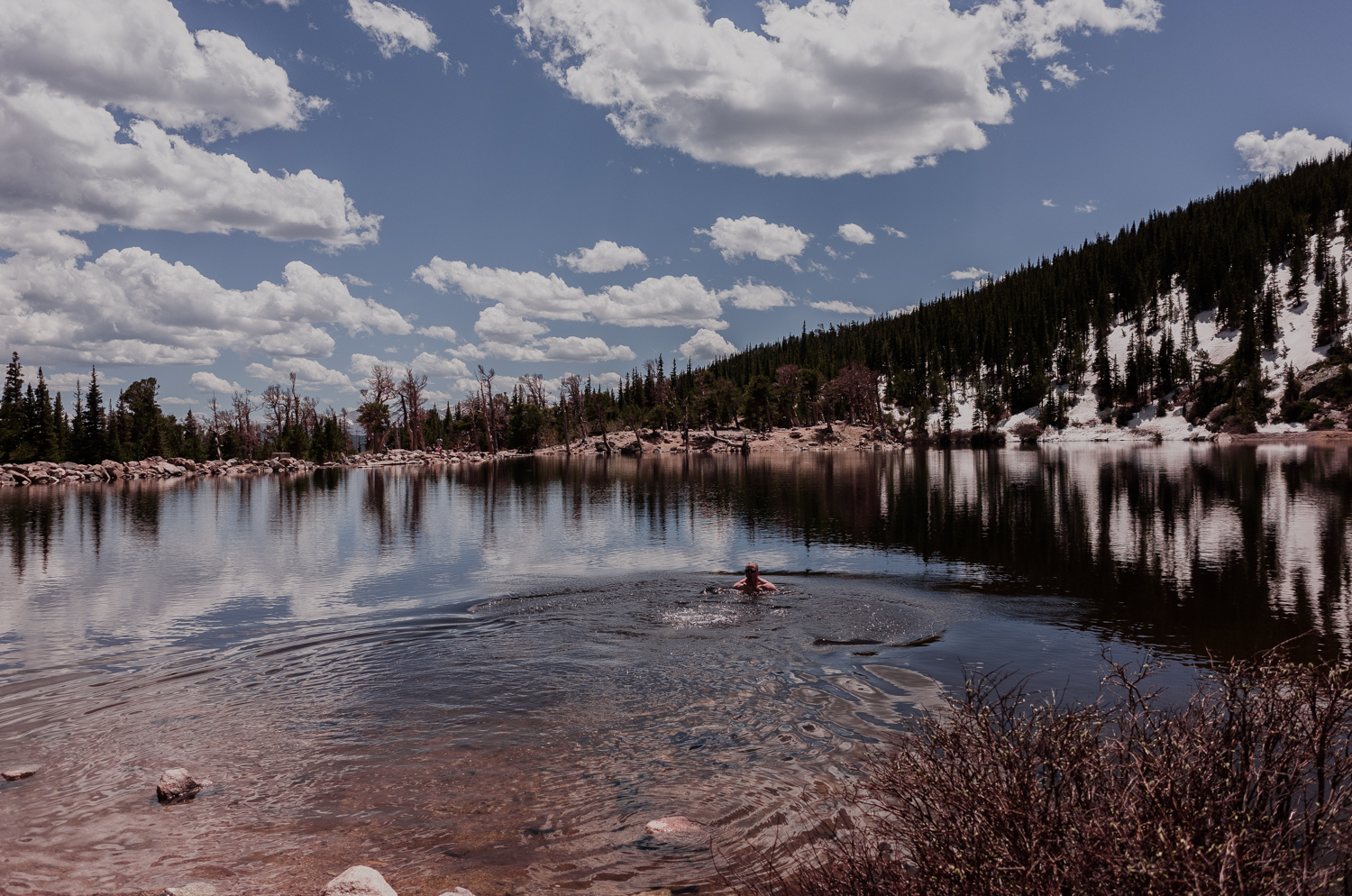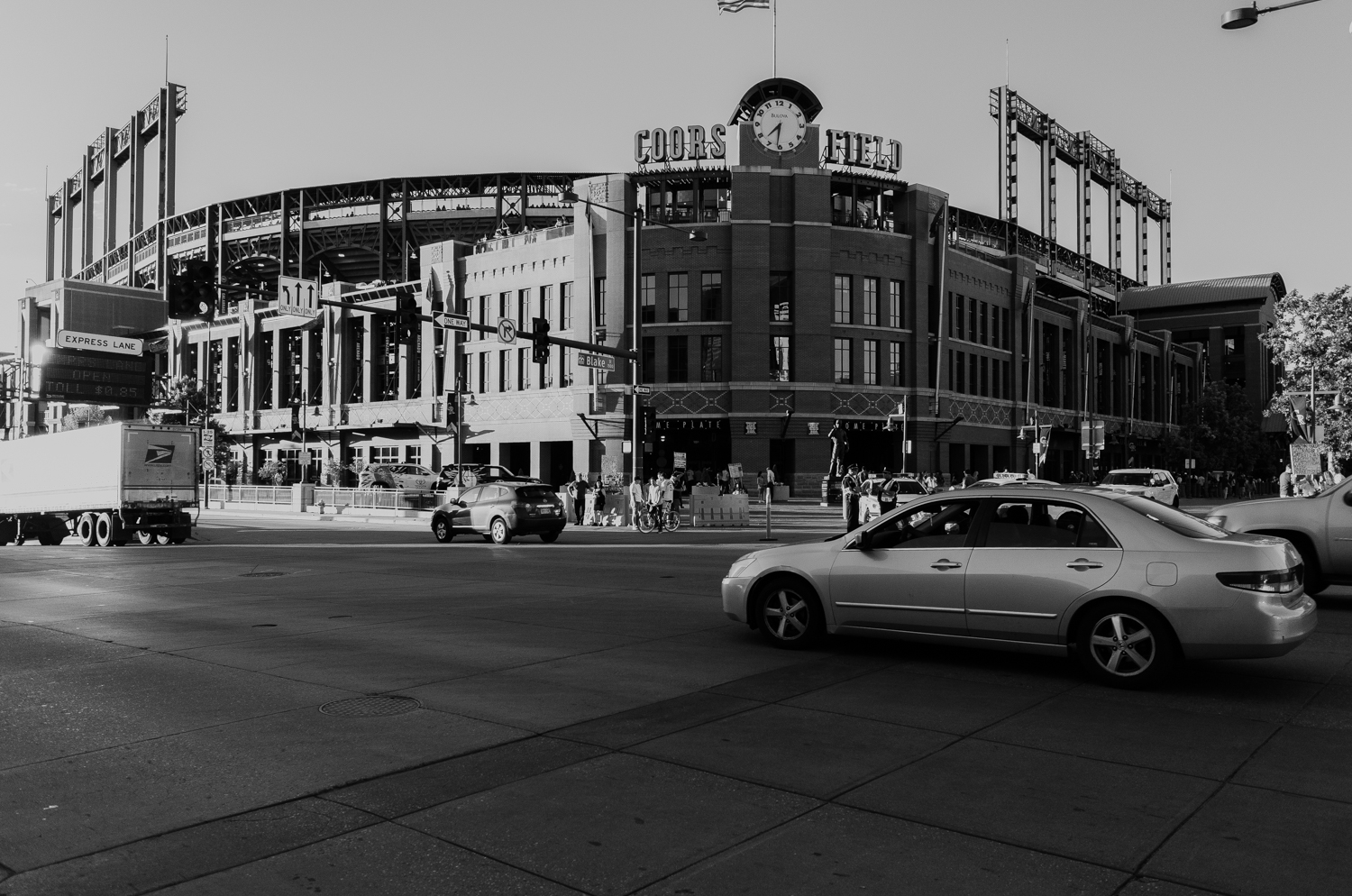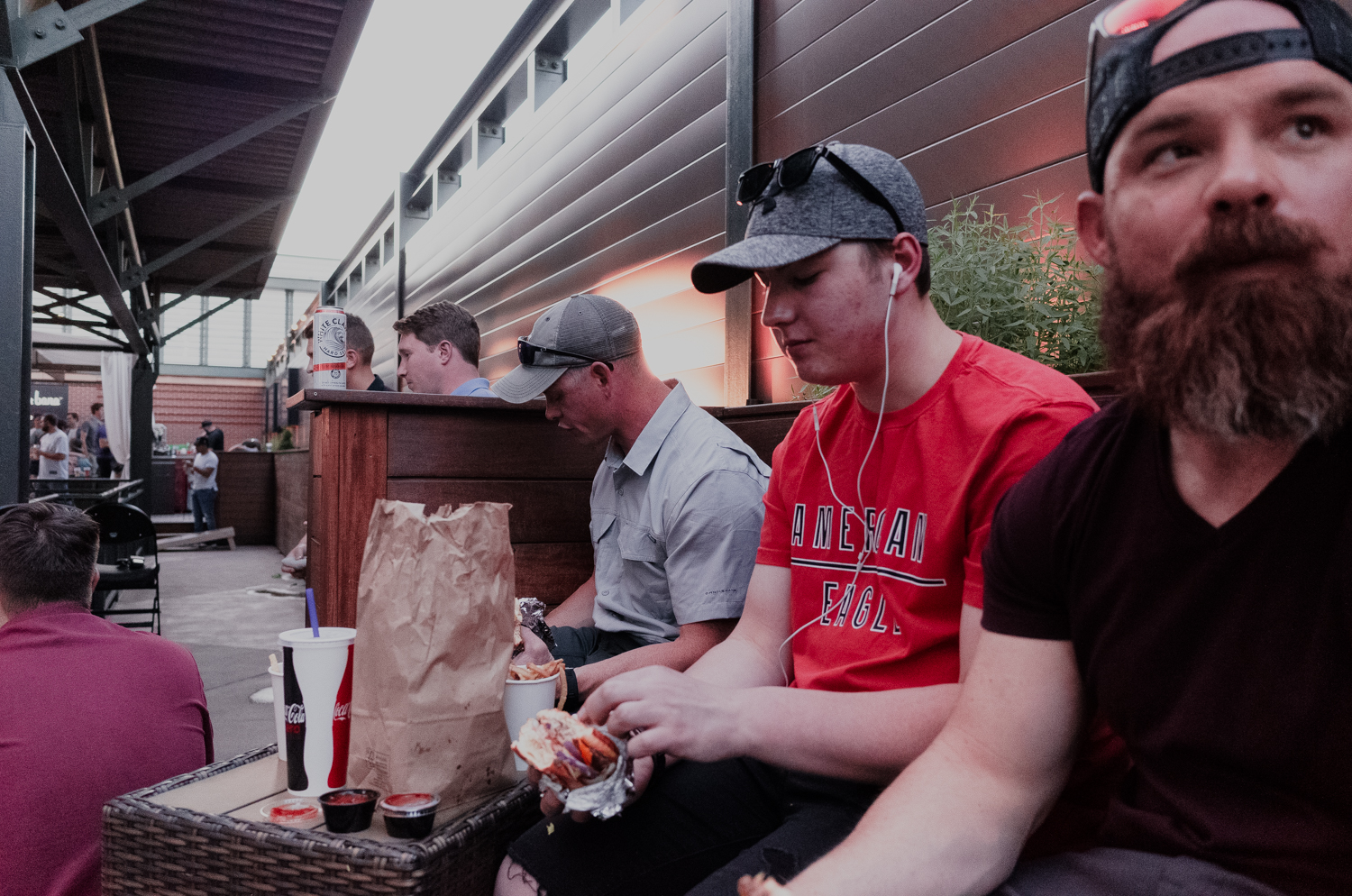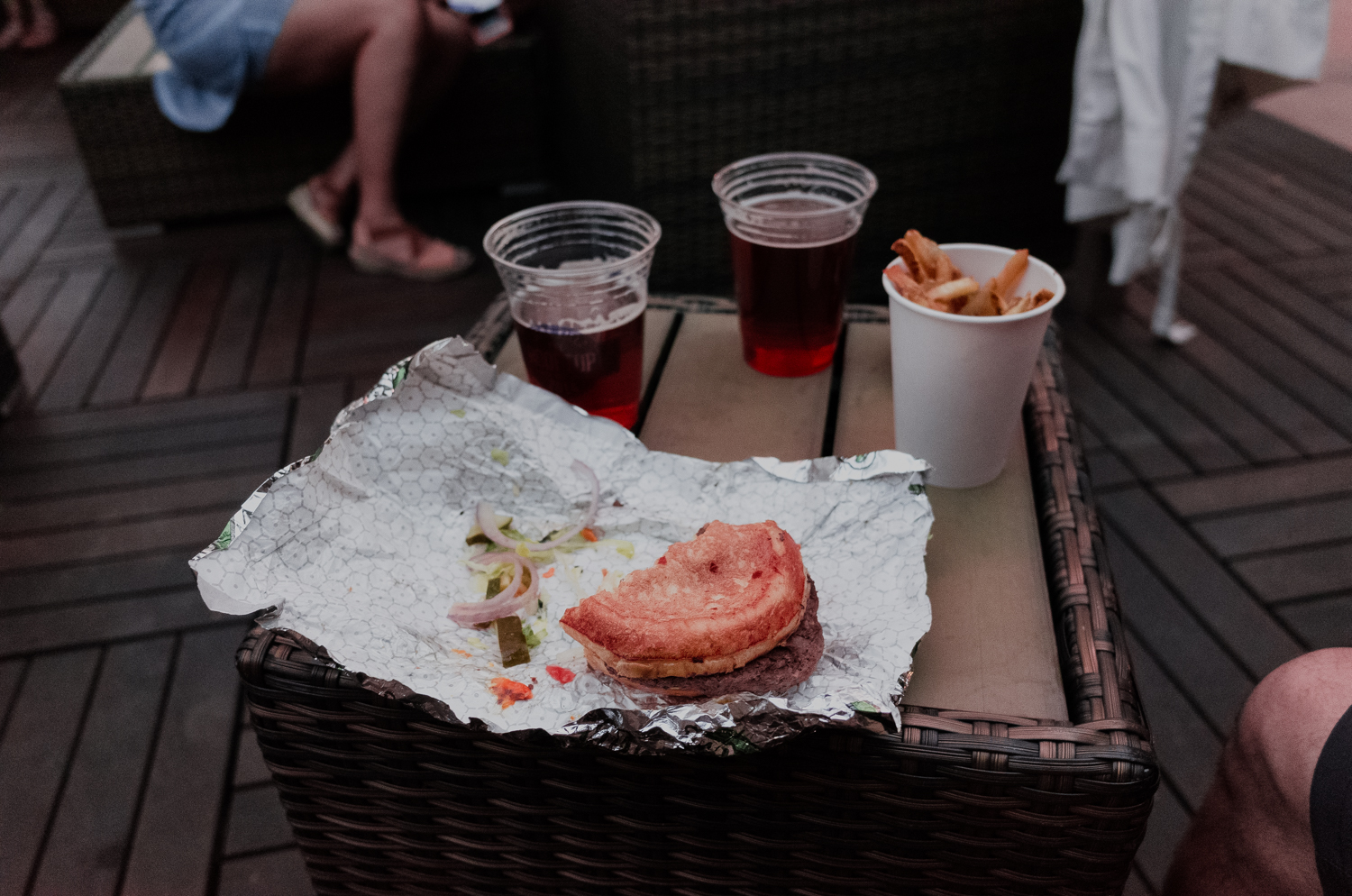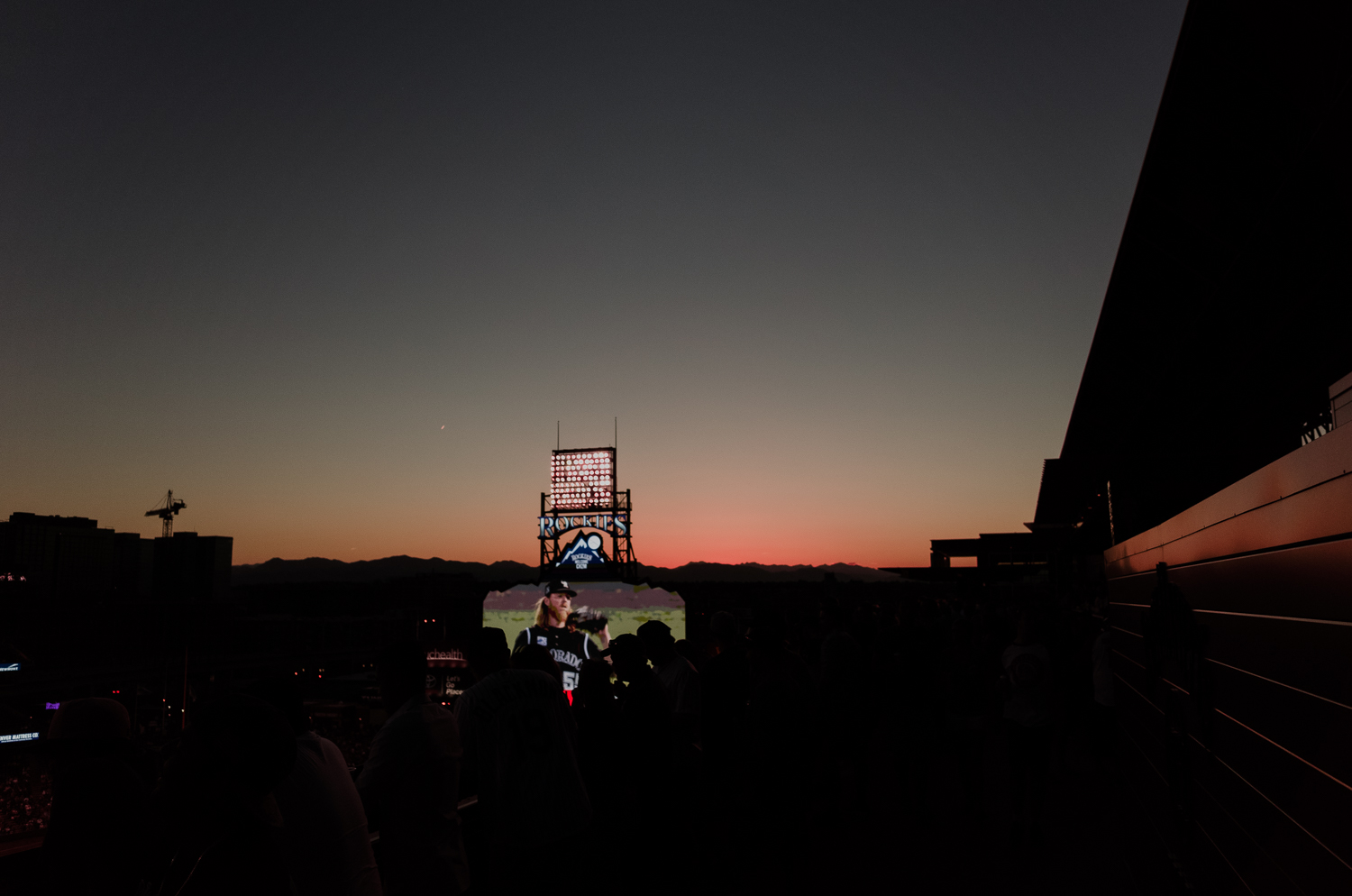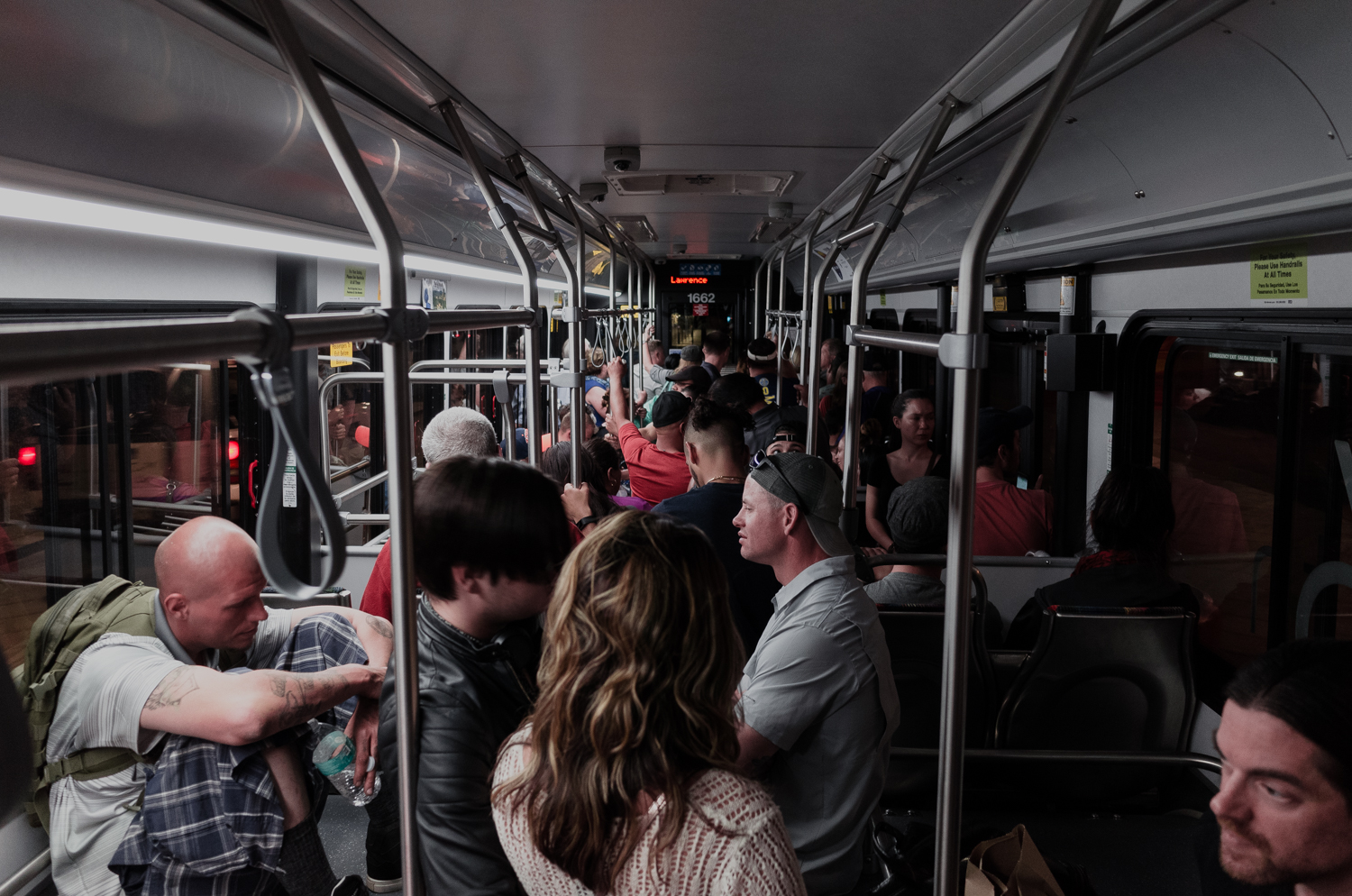 ---
Day 3 – Saturday
Day 3 was rafting day! The scariest part of this entire trip. For whatever reason I've always been terrified at the thought of rafting. We rafted The Numbers, a Class IV, 7 mile stretch in the Arkansas River. It was a two hour drive to the meet point, then another 30-45 min drive in the van to the river drop point. The whole van ride, I was kind of freaking out.
We get on the river and it starts off pretty smooth, easy, relaxing – but after a bit it got really intense. I'll say the hardest part about the whole experience was the multi-tasking. Your raft guide is yelling at you 'ALL FORWARD' or 'ALL BACK' or 'LEFT FORWARD, RIGHT BACK' or 'LEFT BACK, RIGHT FORWARD' while you're being splashed with FREEZING cold water and then he all of a sudden switches commands and you're trying to regain sync with your rowing. PHEW! Would I do it again? DEFINITELY! Finished off the night with some food at The Lariat and some Deerhammer whiskey.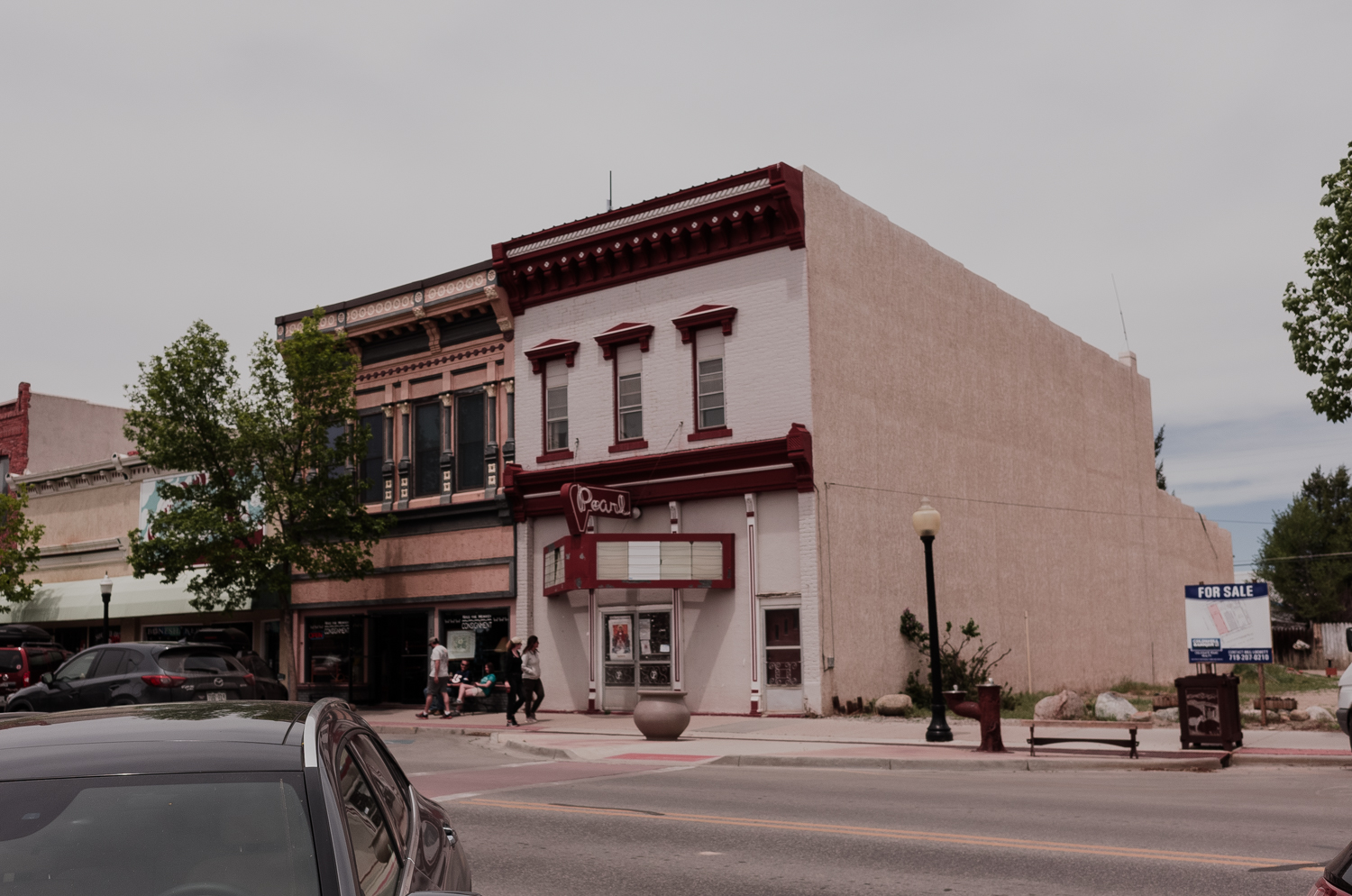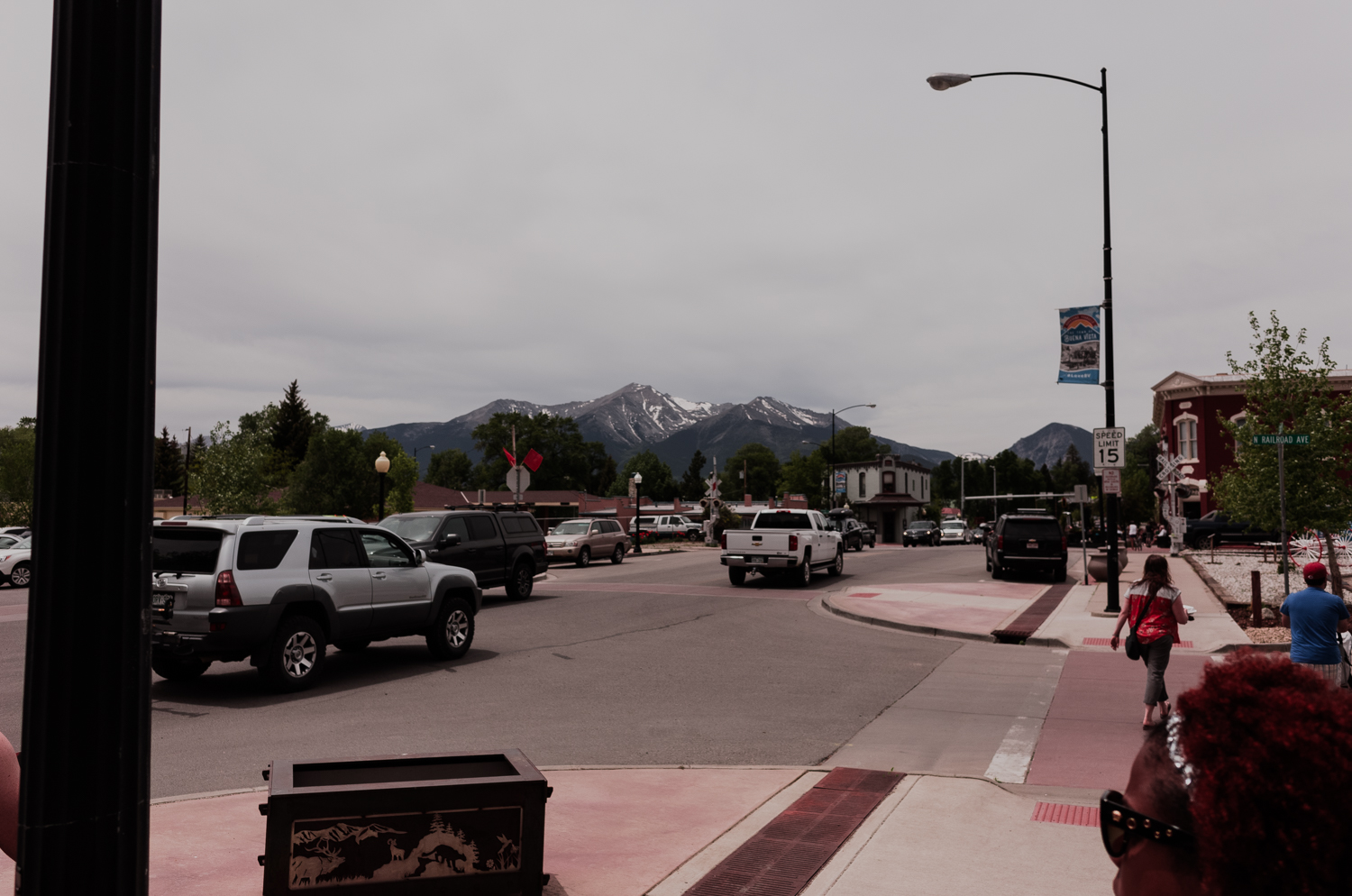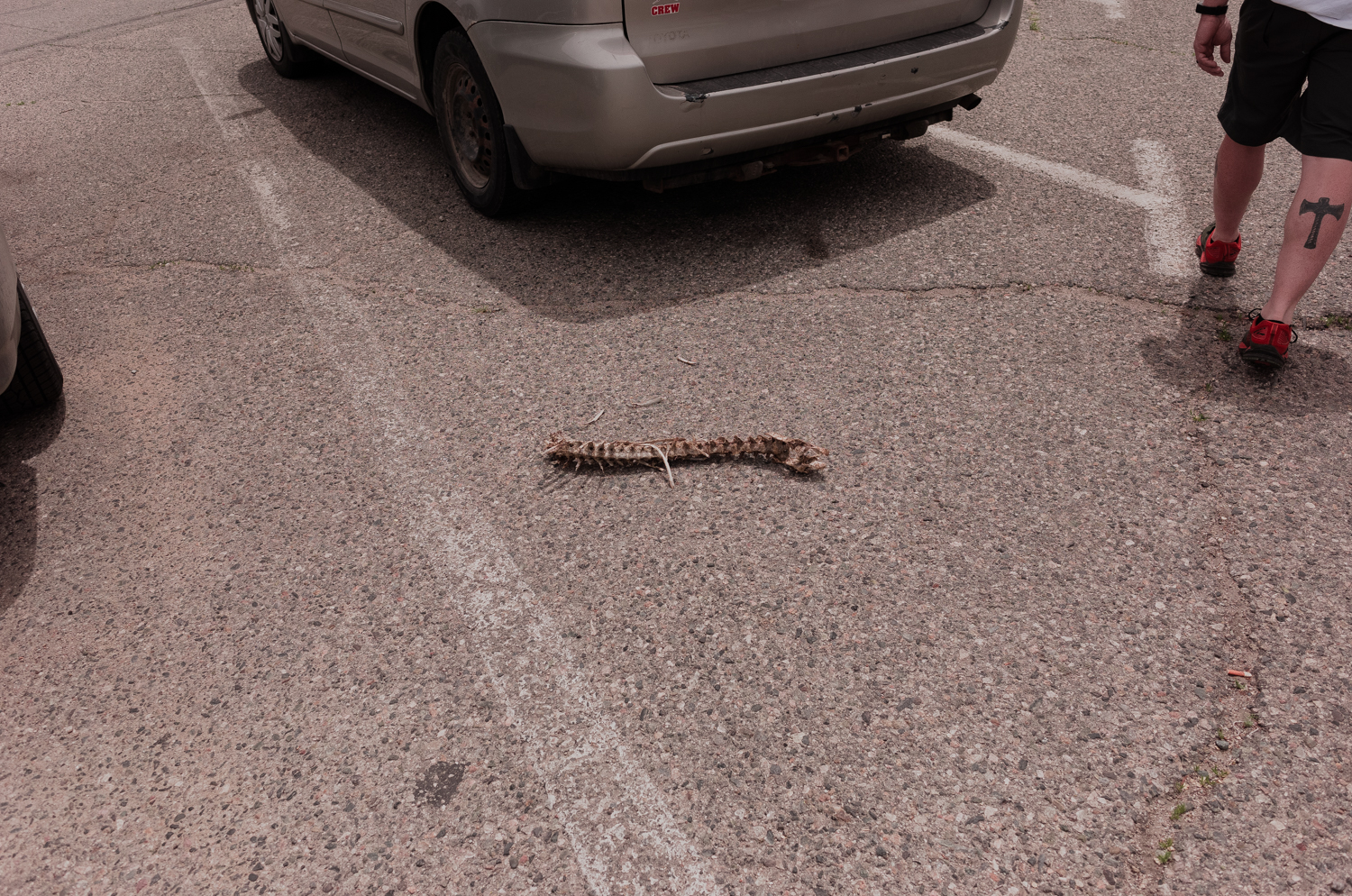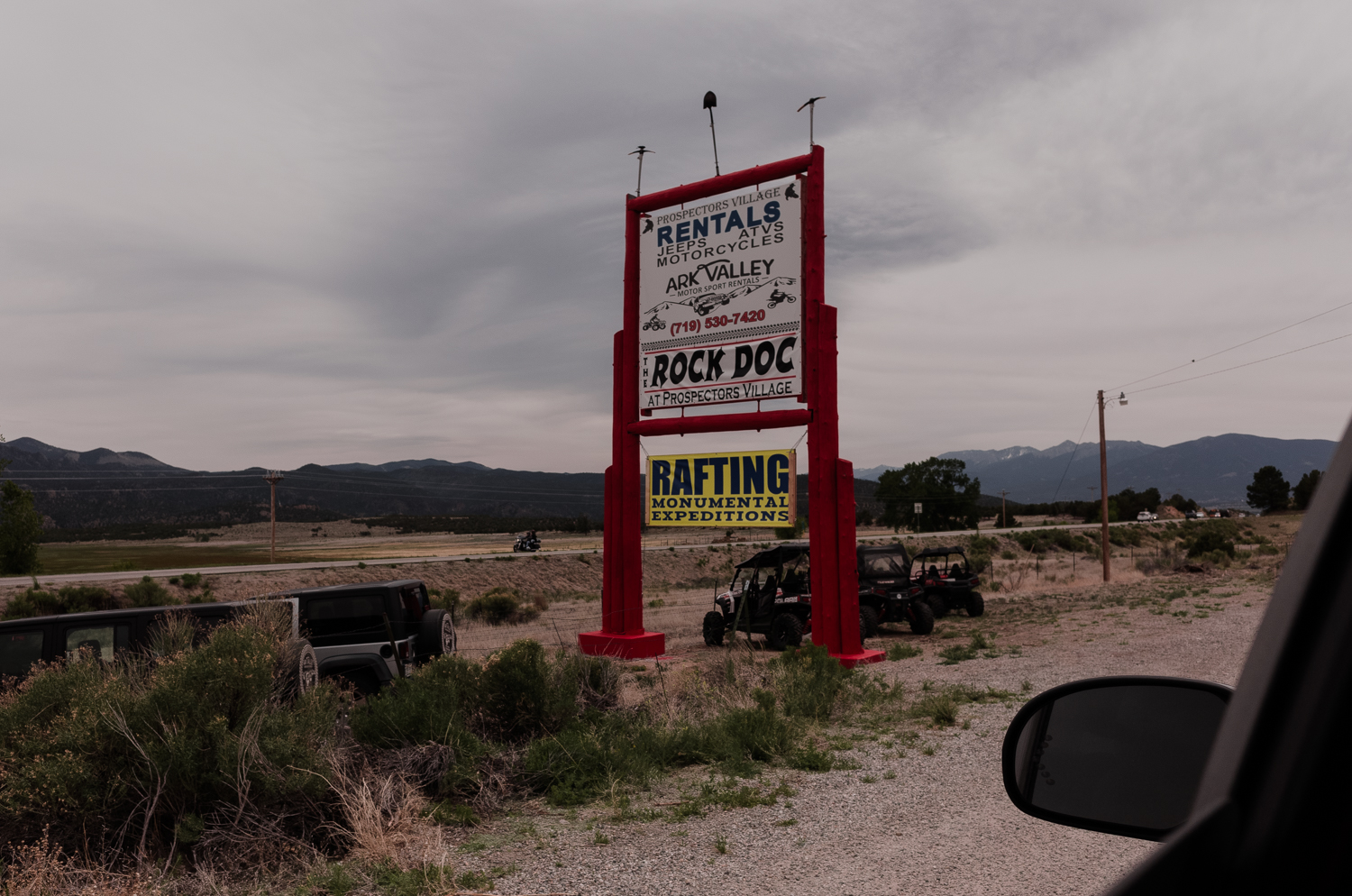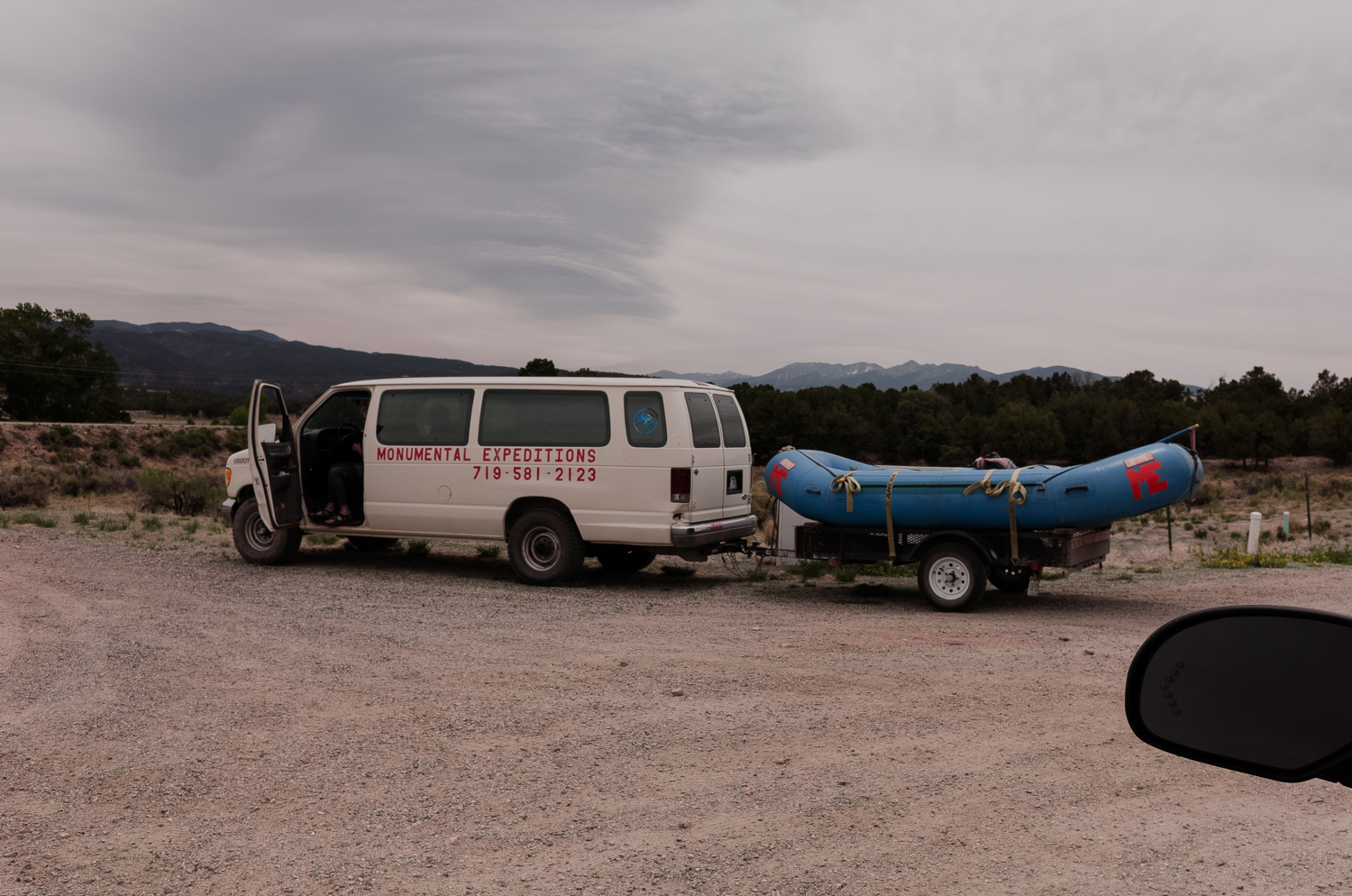 Here's some photos from the raft company.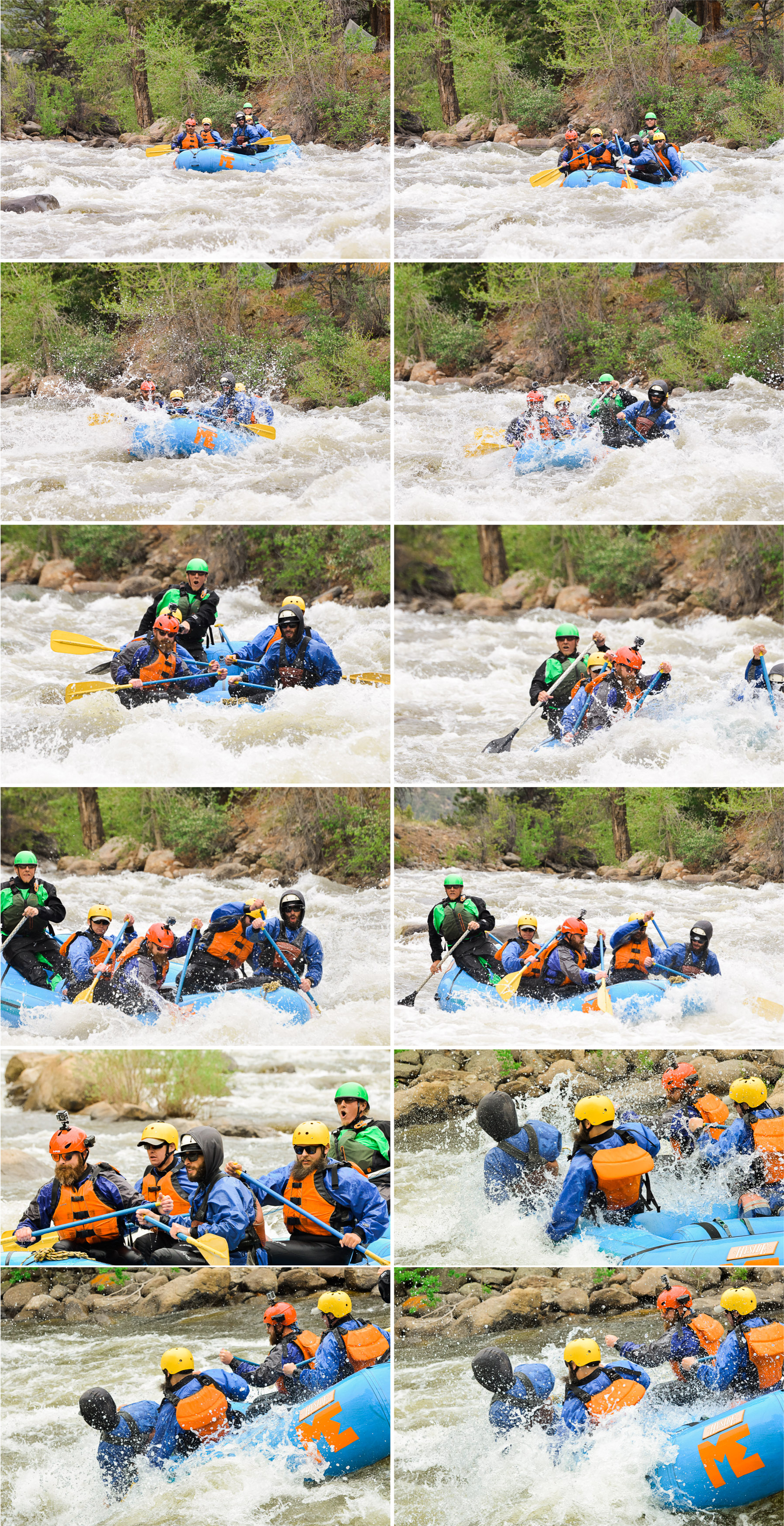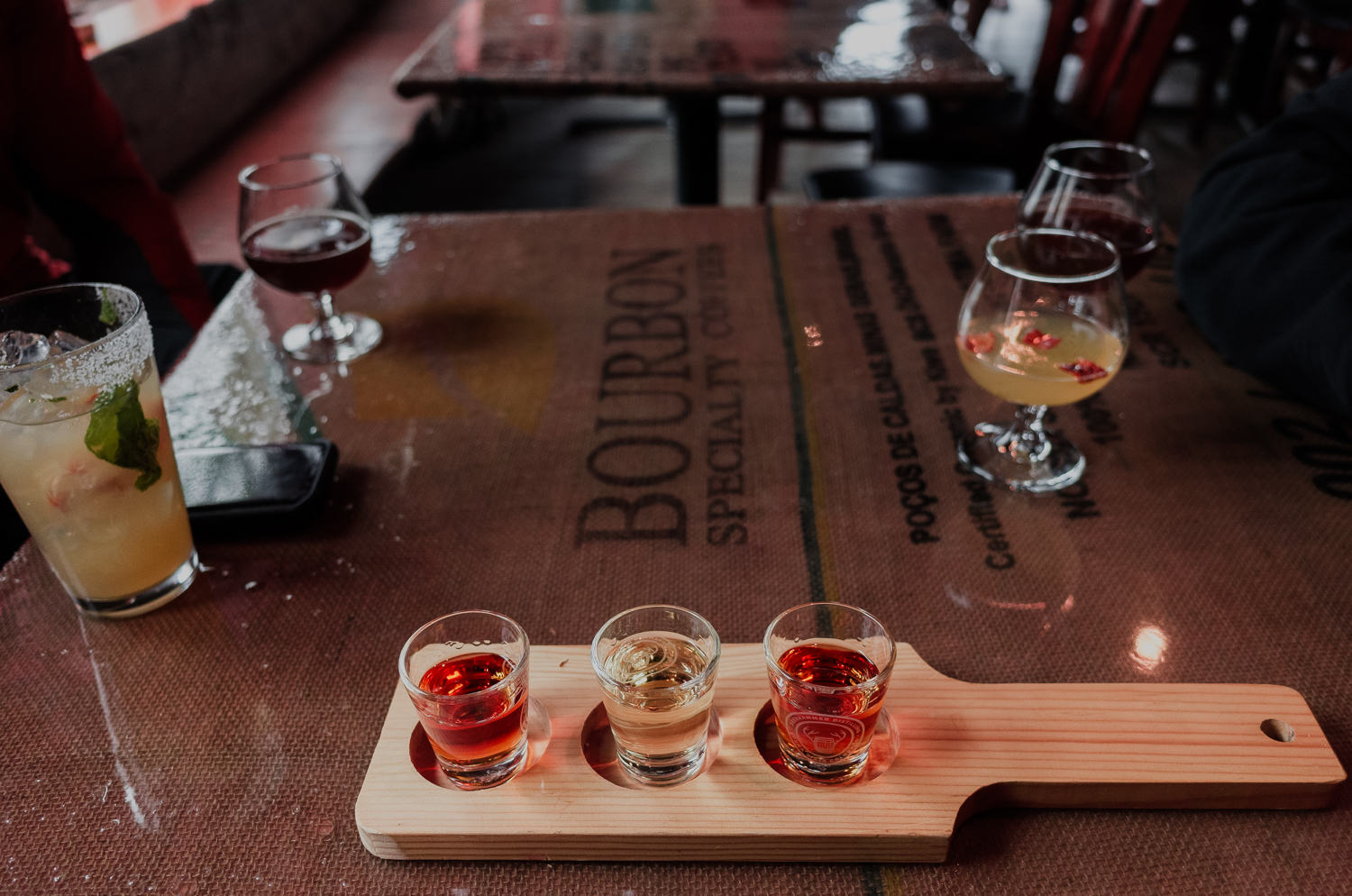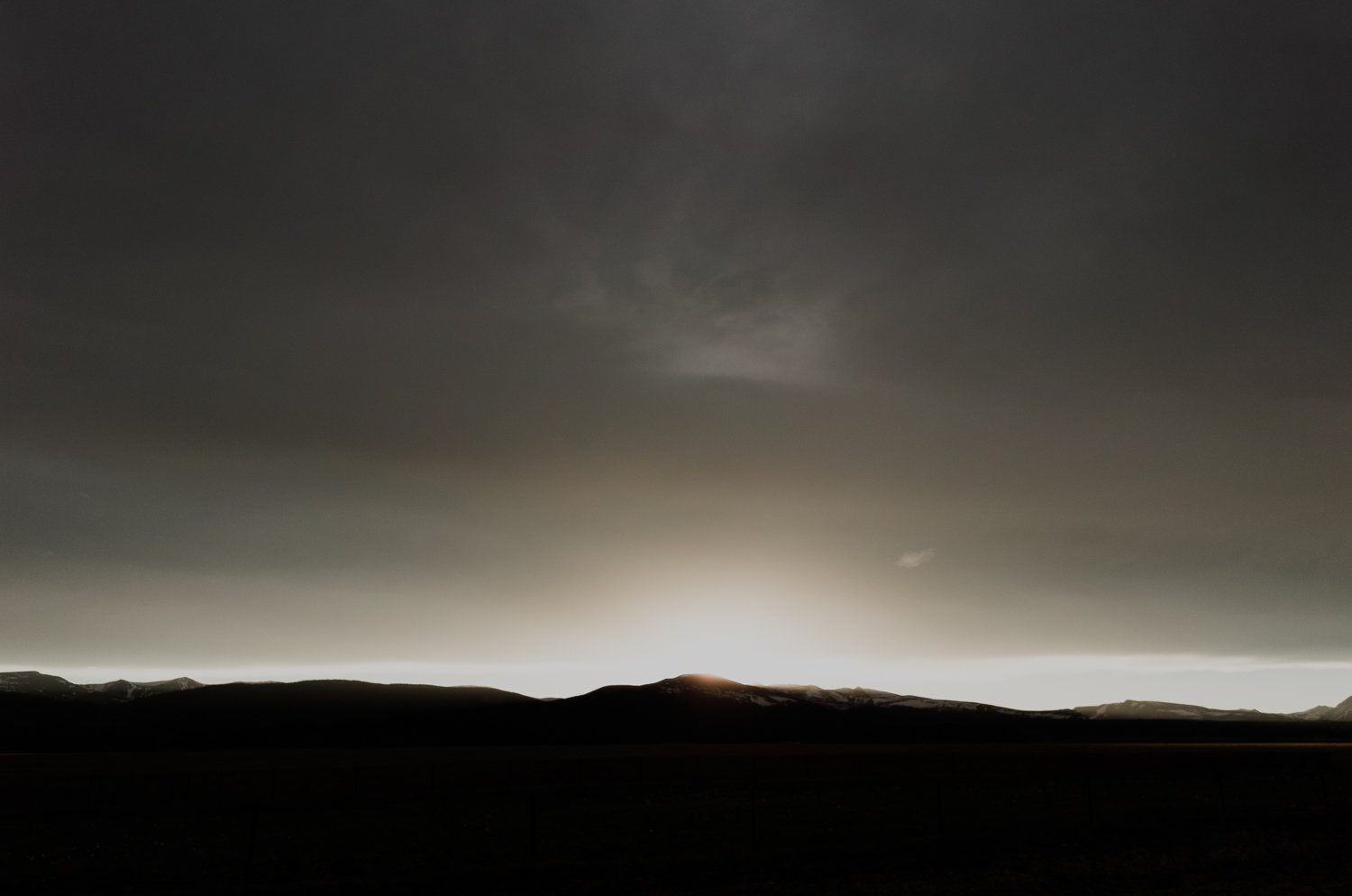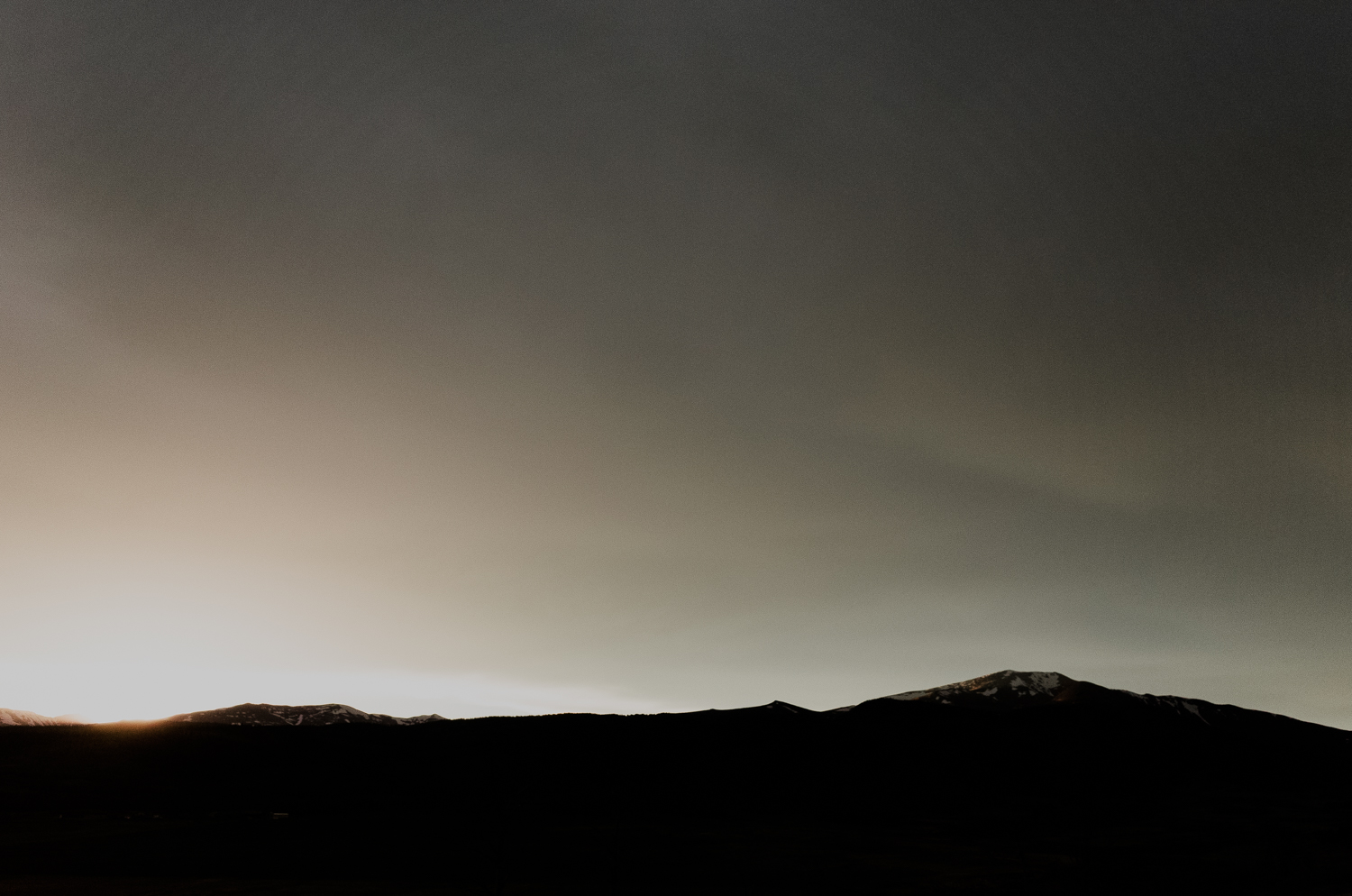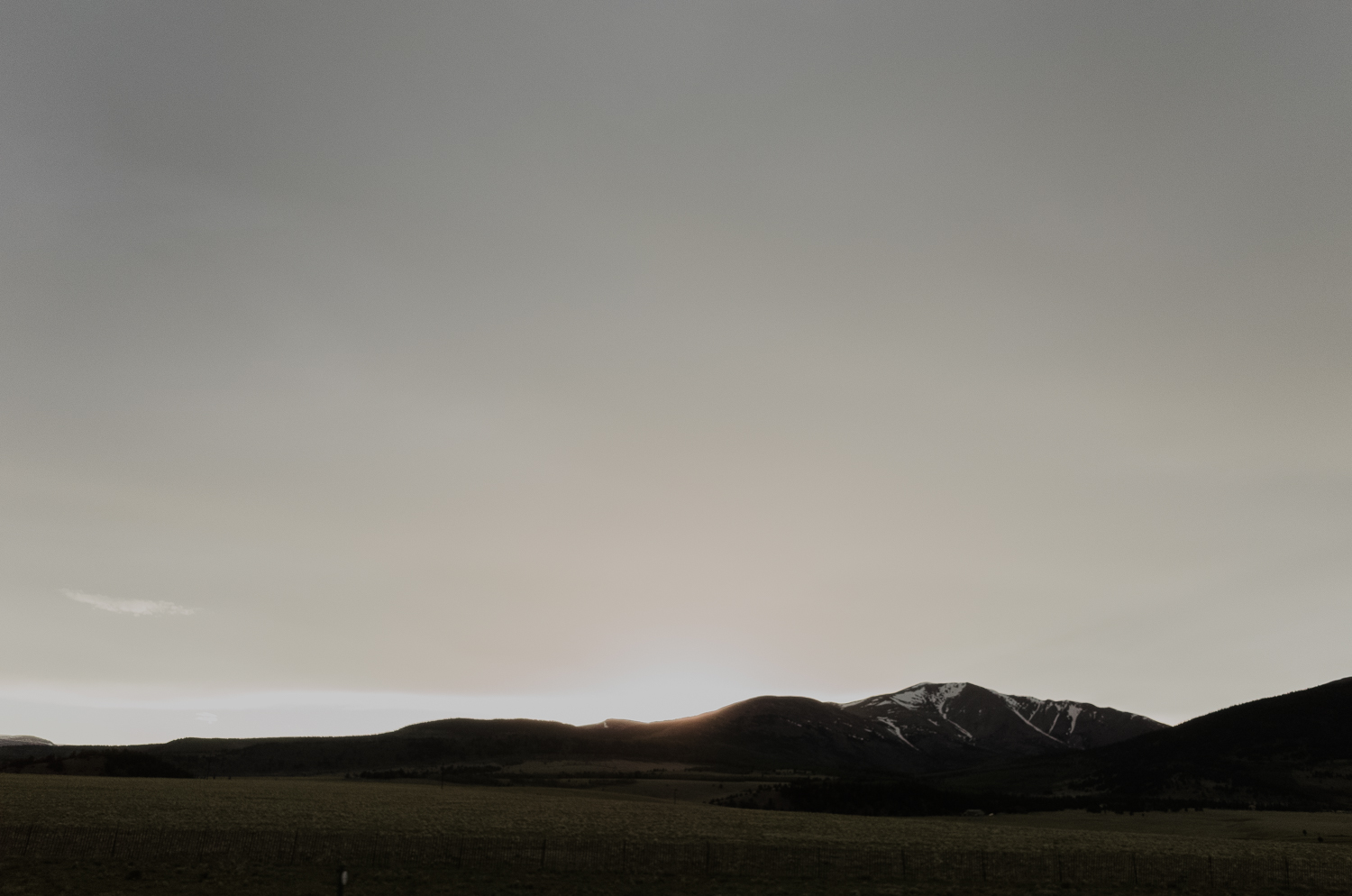 ---
Day 4 – Sunday
Day 4 was a lot calmer than the previous. It was more driving though (we actually drove a lot on this trip). We drove out to Rocky Mountain National Park. Also another stunning location to visit! Word to the wise: get there as early as you can! Traffic is nuts if it's later in the day. Estes Park is a neat little mountain town. Pretty touristy though.
After Rocky Mountain National Park, we all drove up to Fort Collins, hit up some breweries (New Belgium and Equinox) and met up with Trevor's wife, kids and other family members for some food at CooperSmith's. Trevor's sister kept me in line with the low/no carbs on THIS meal.  I could have used her help earlier in the trip. haha!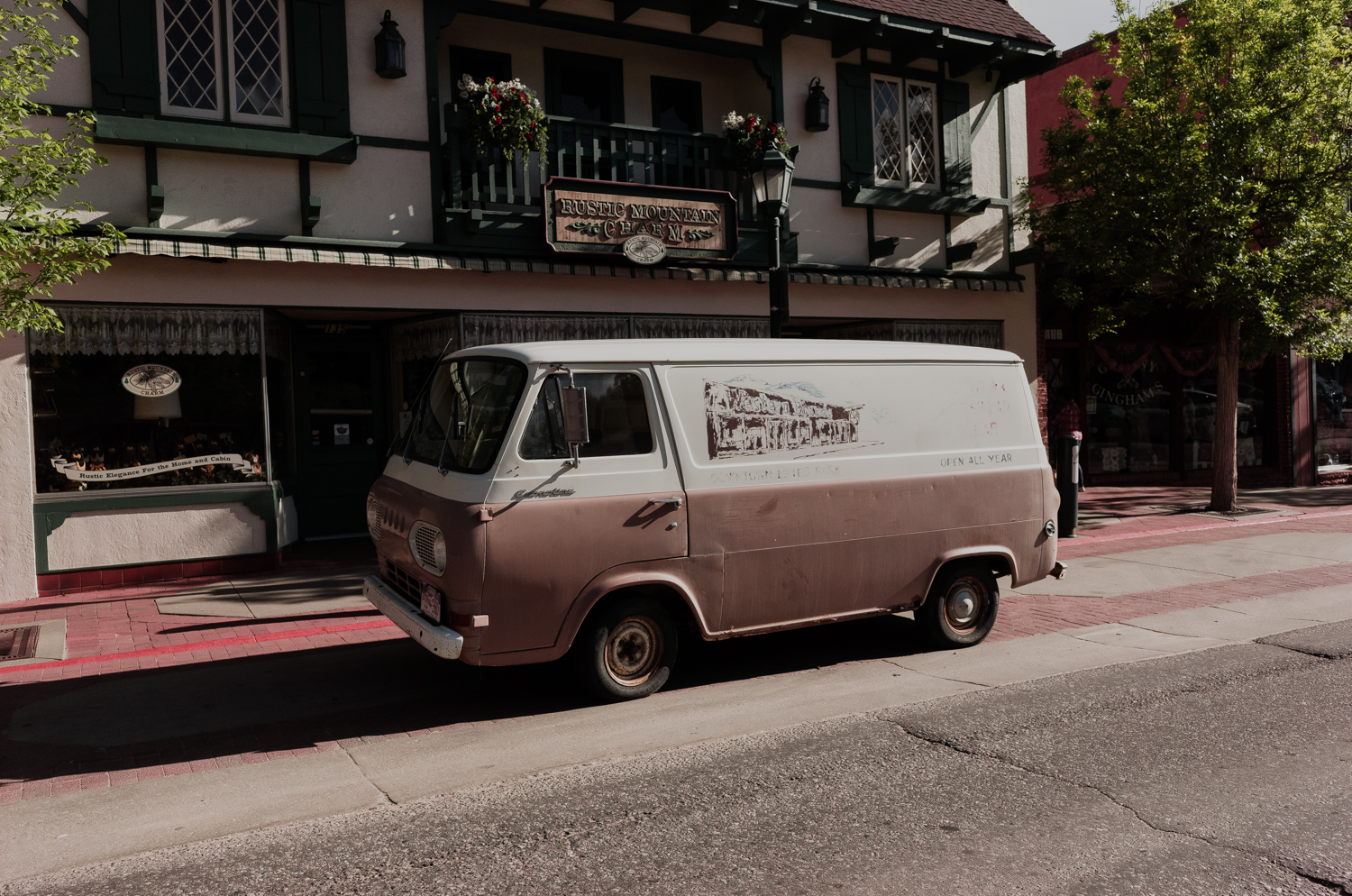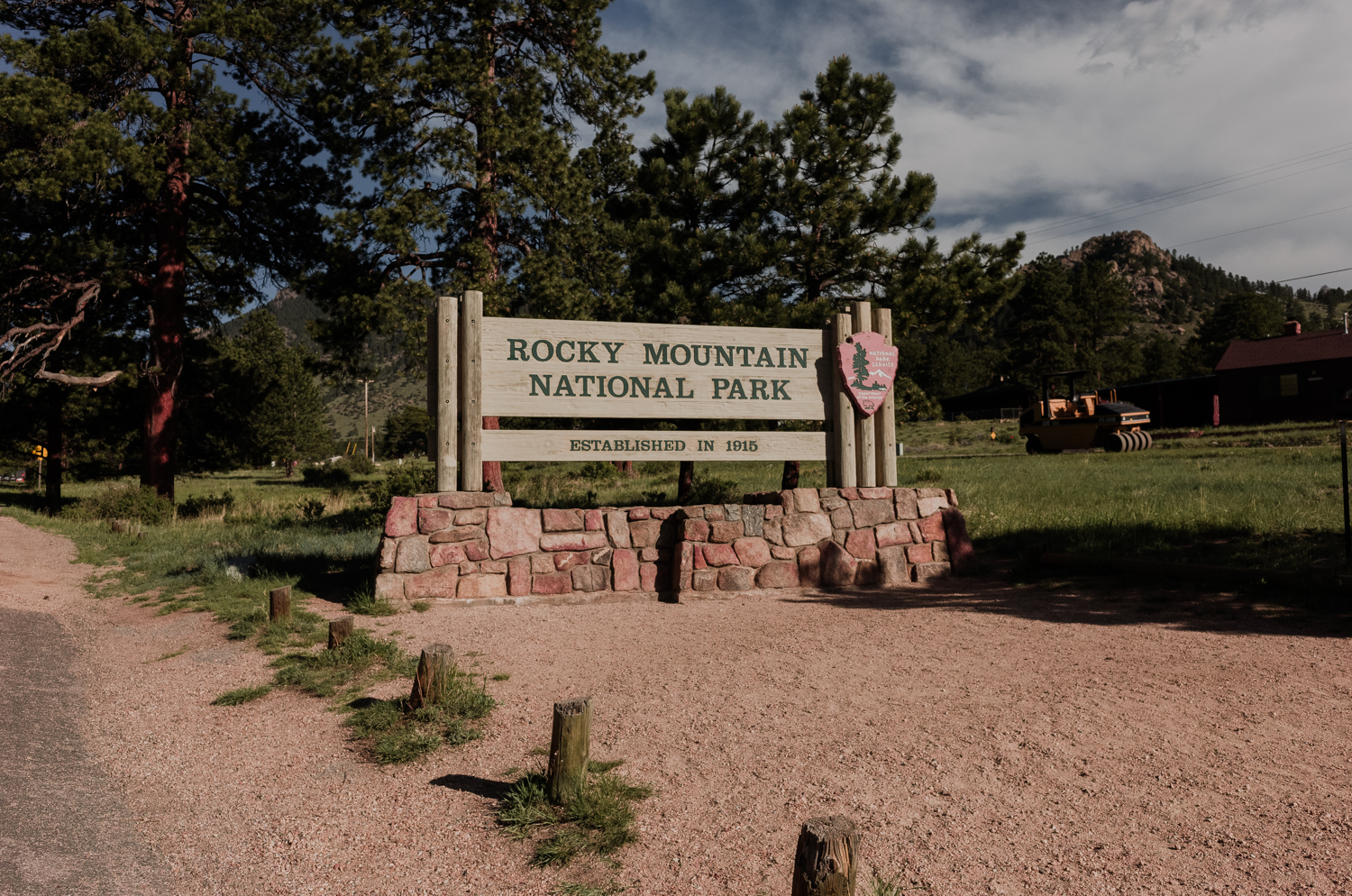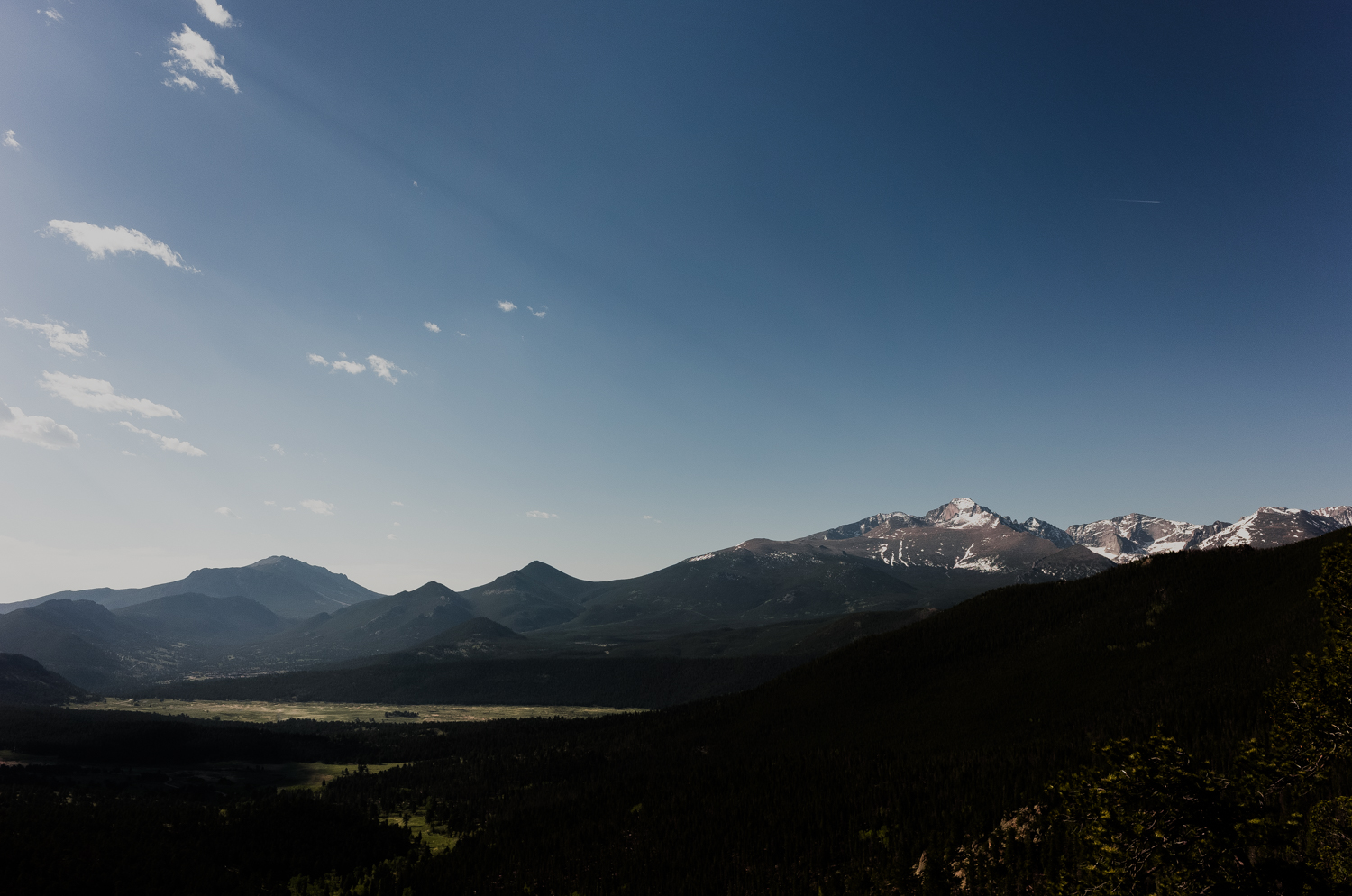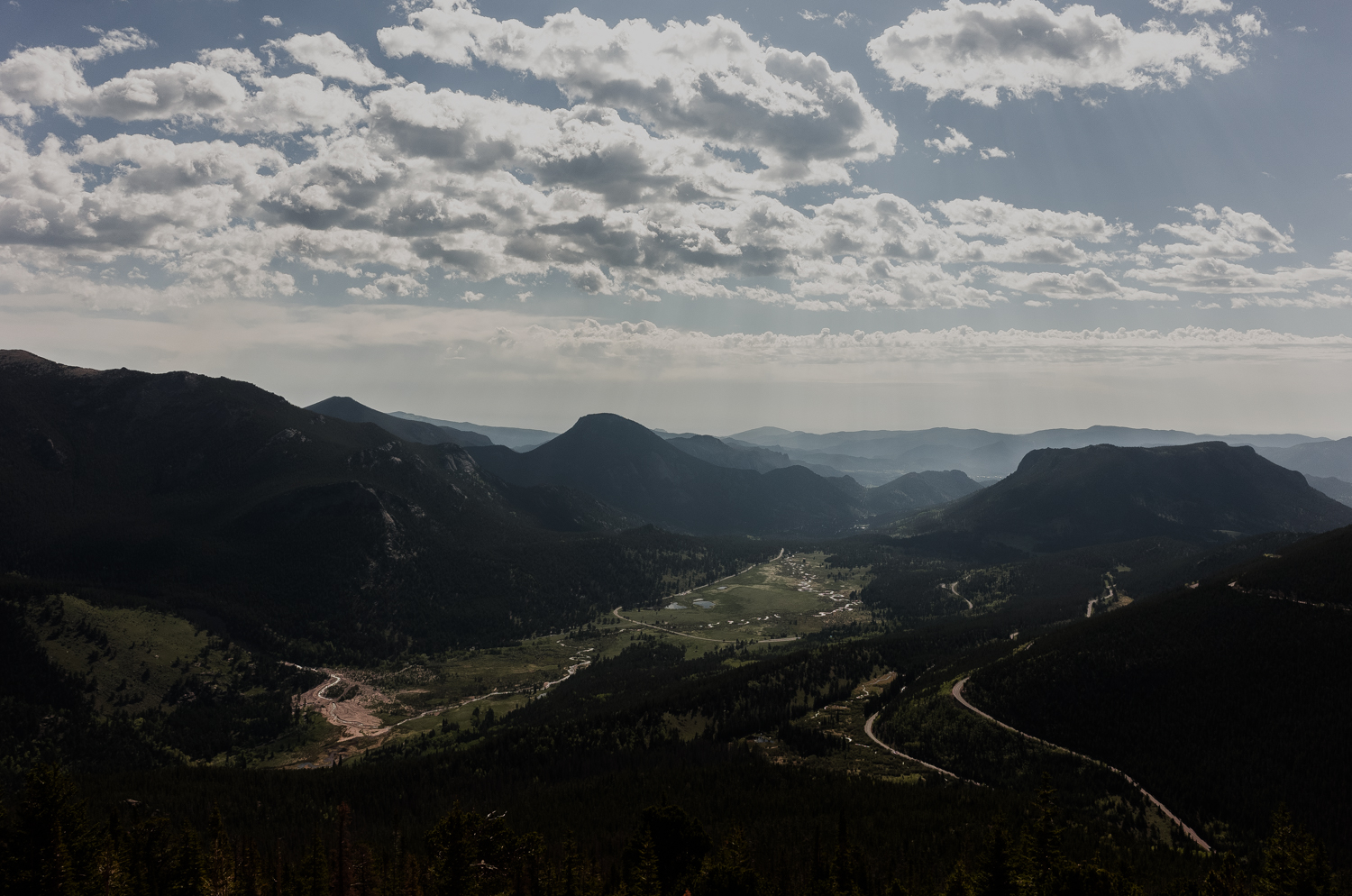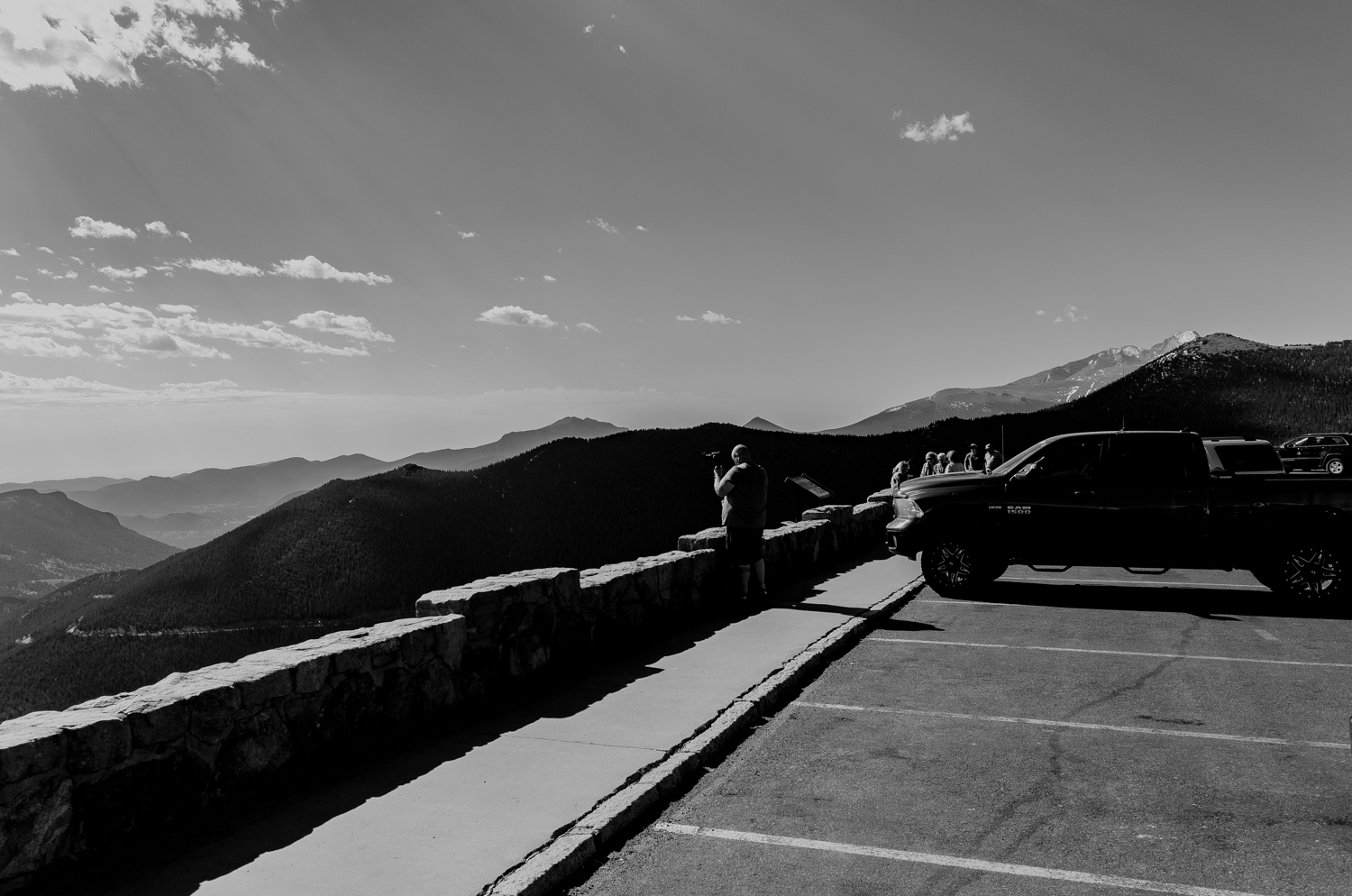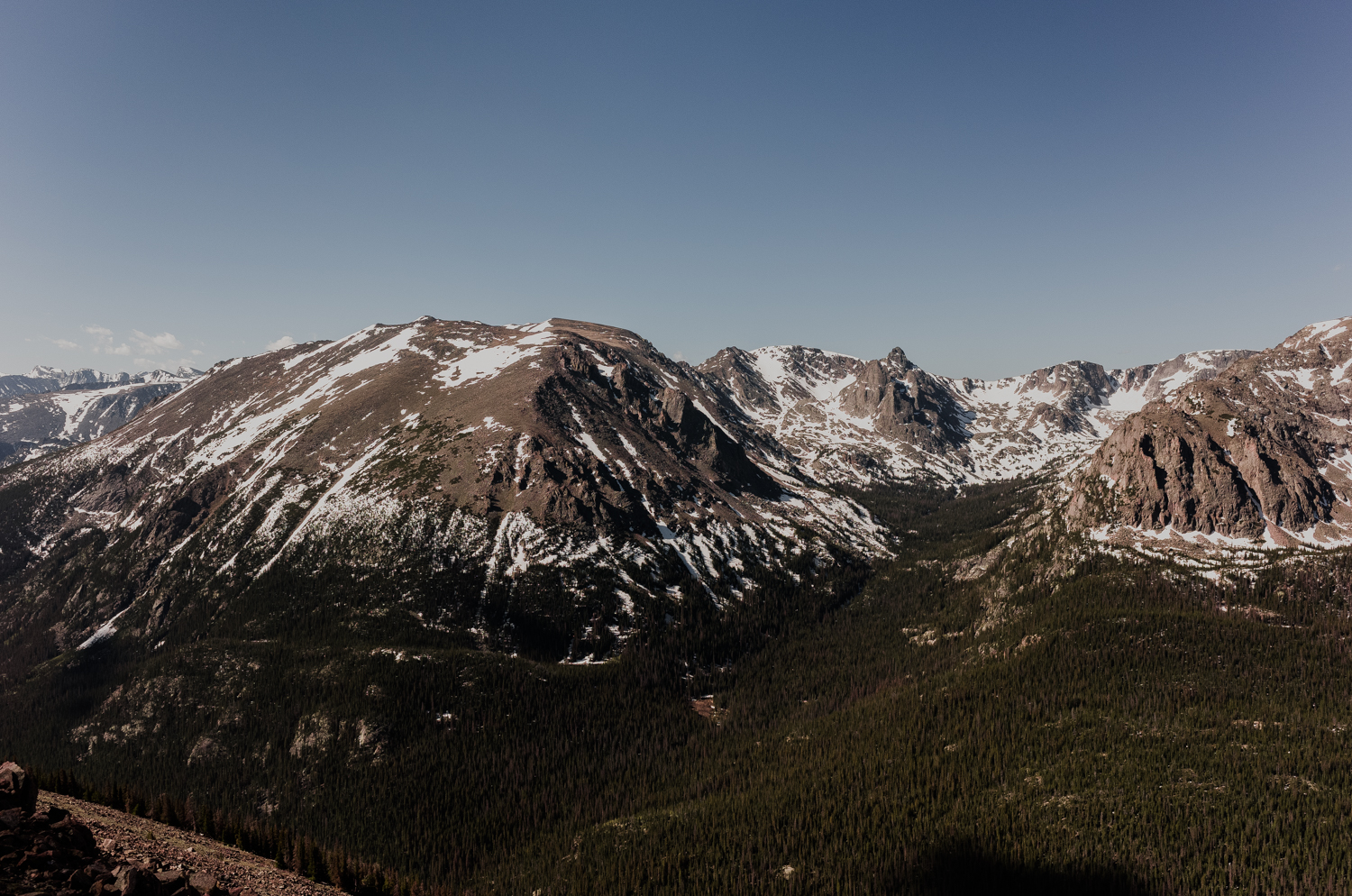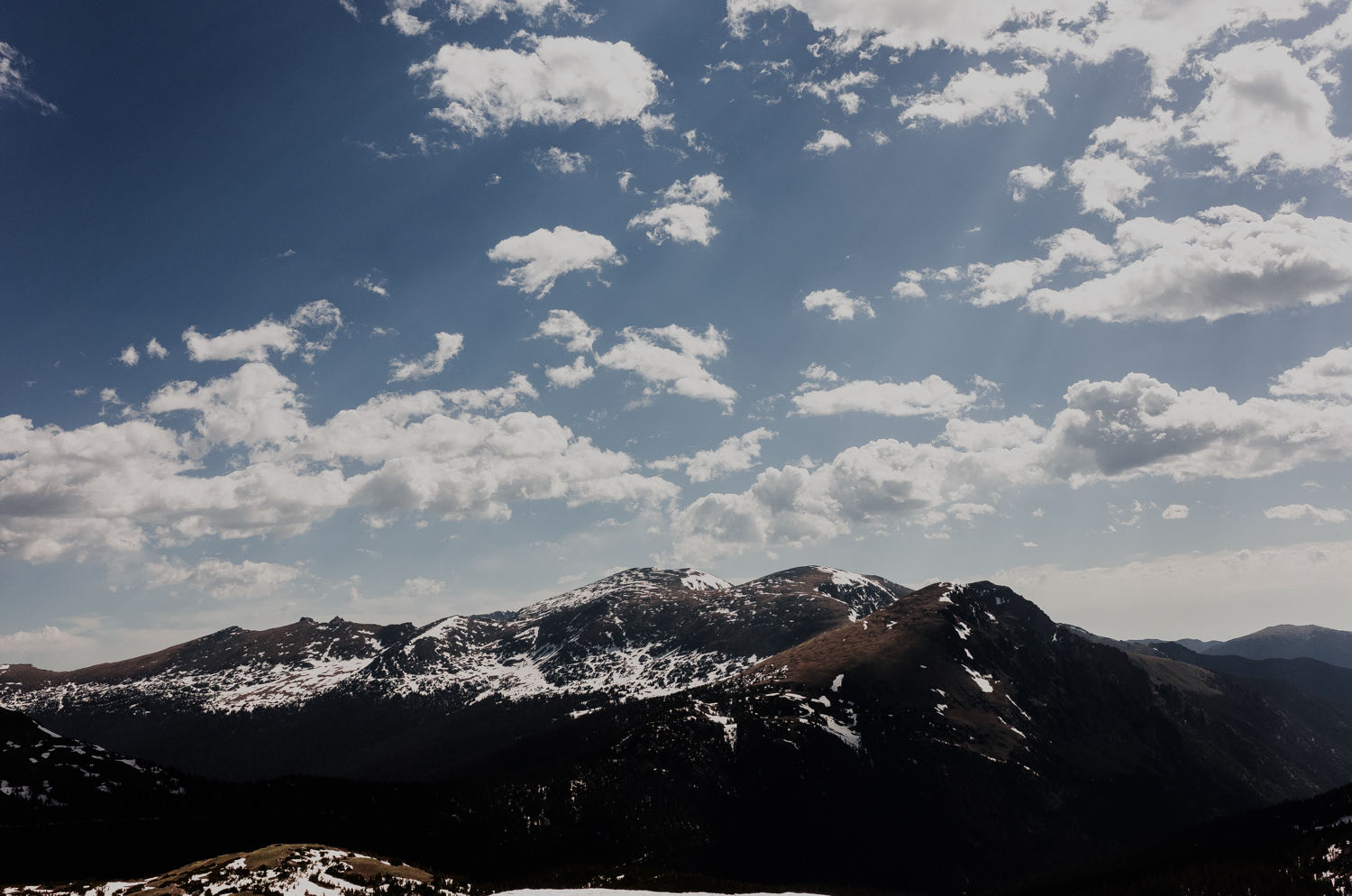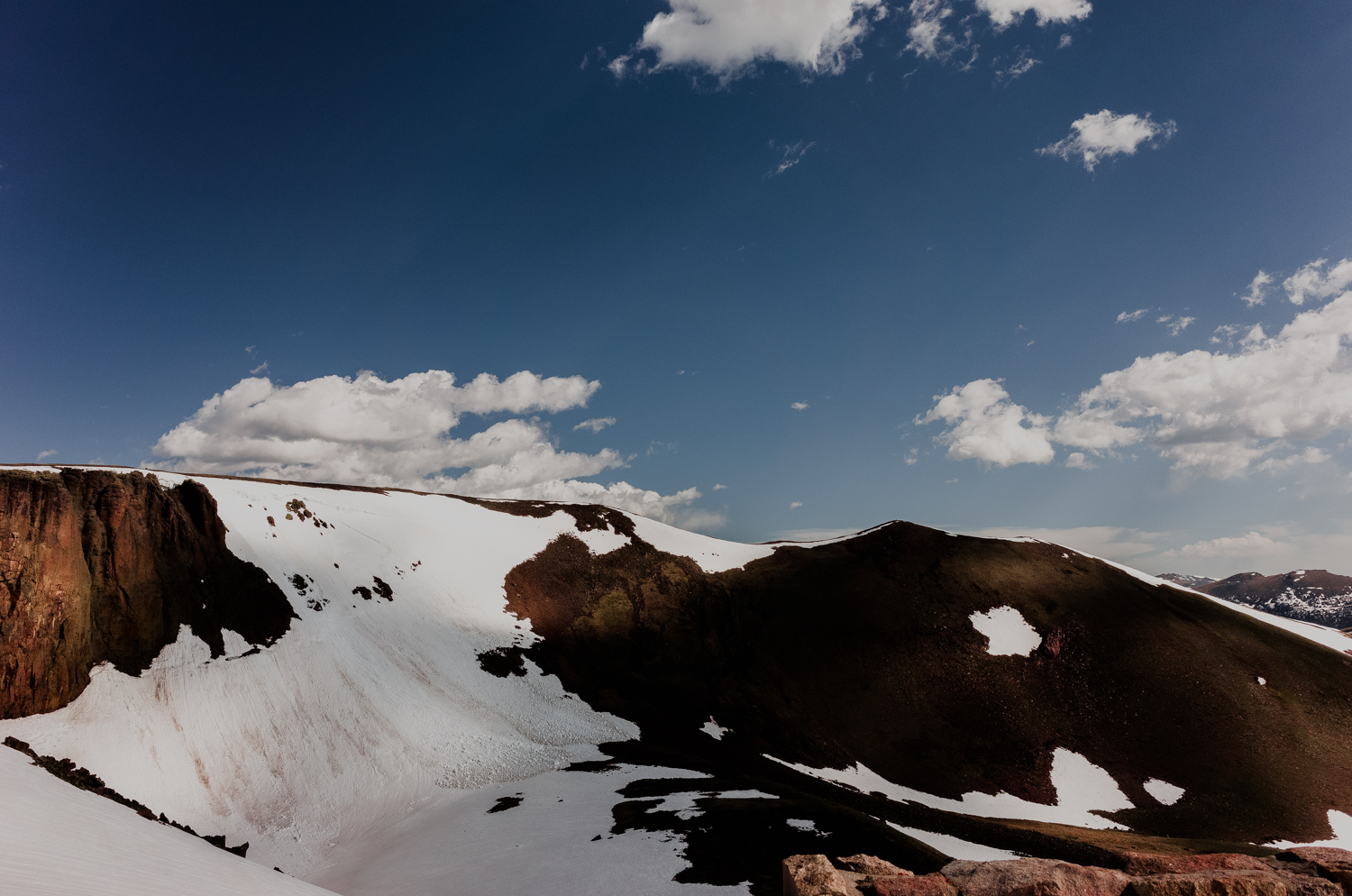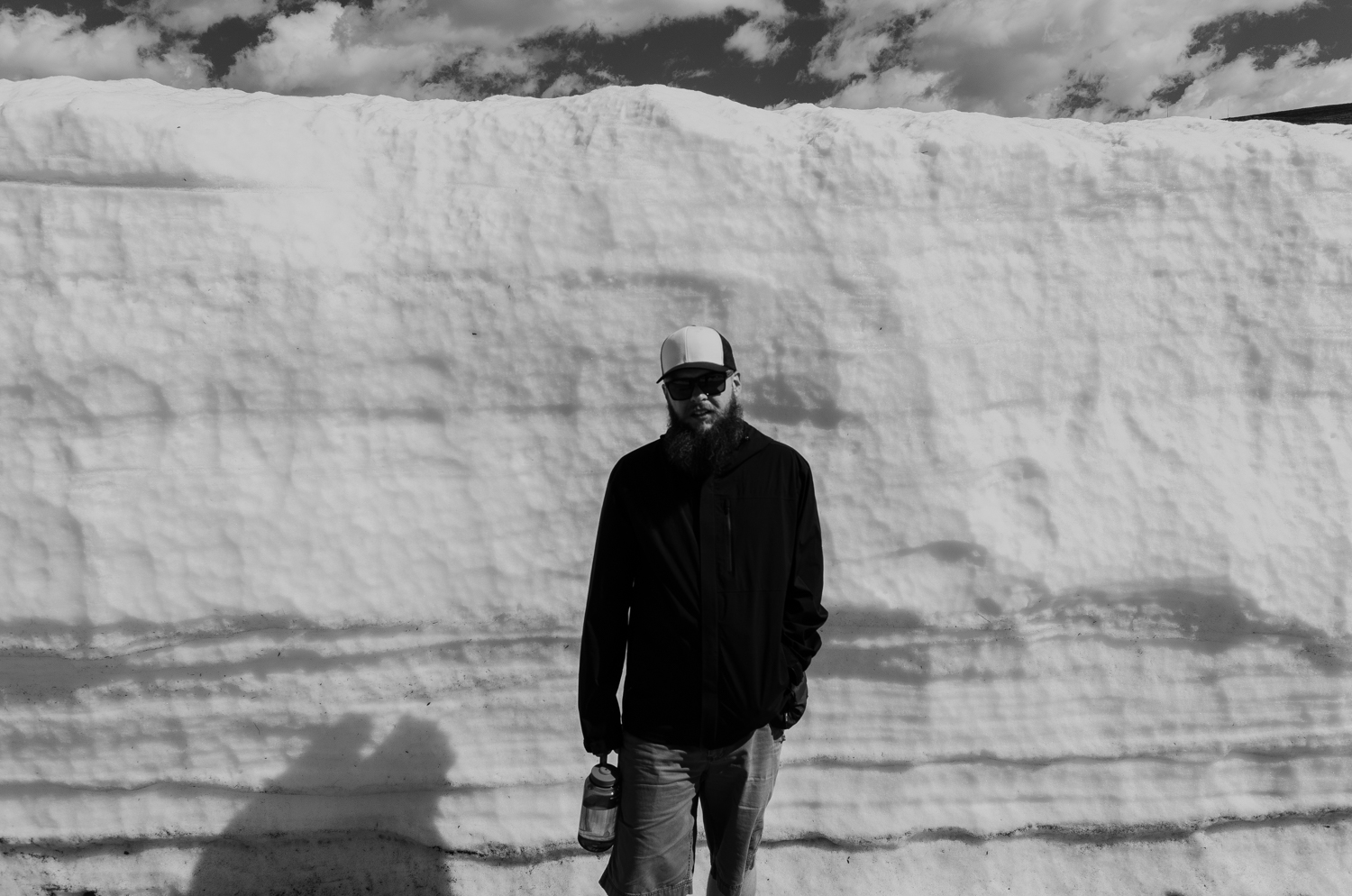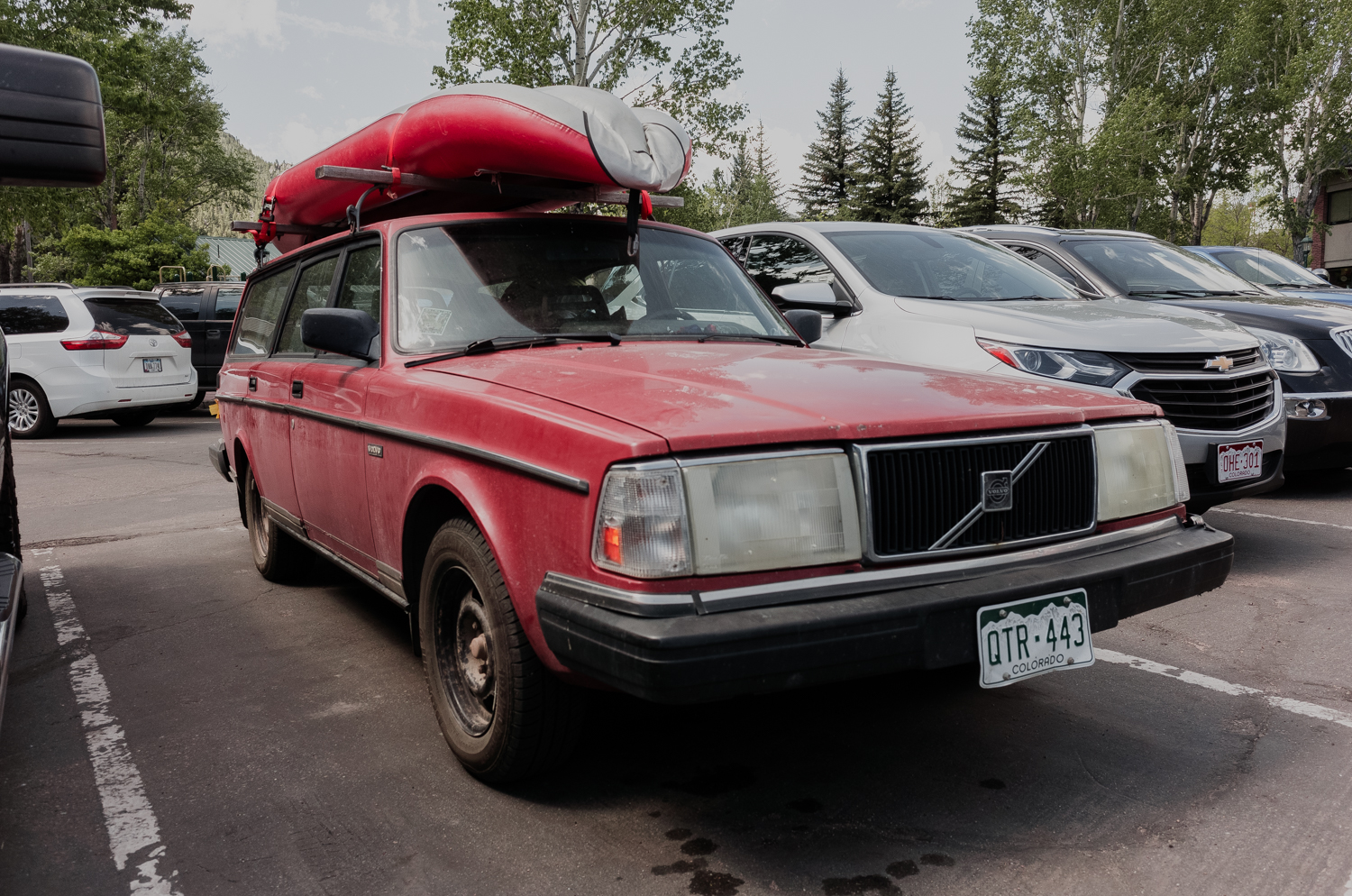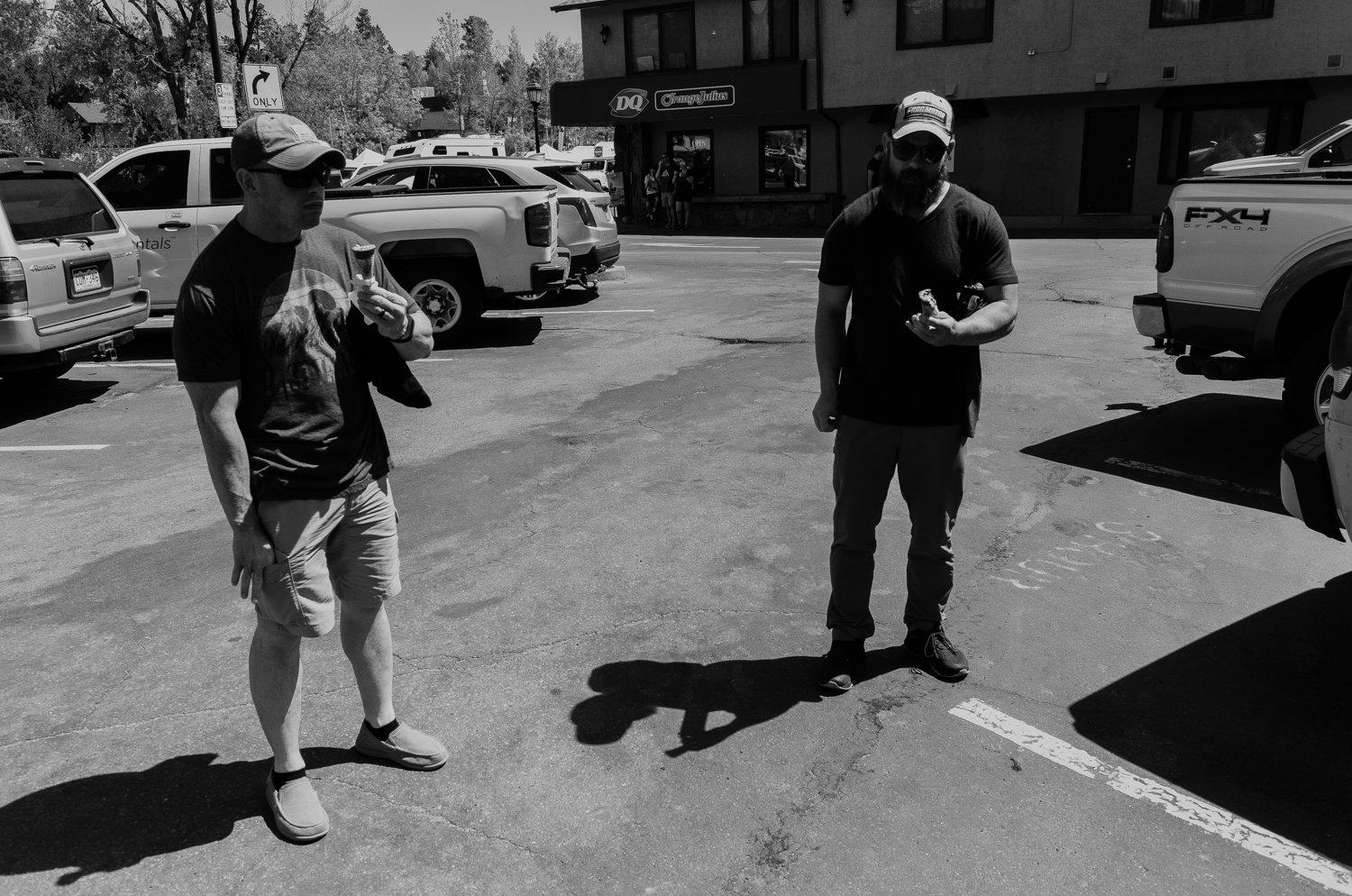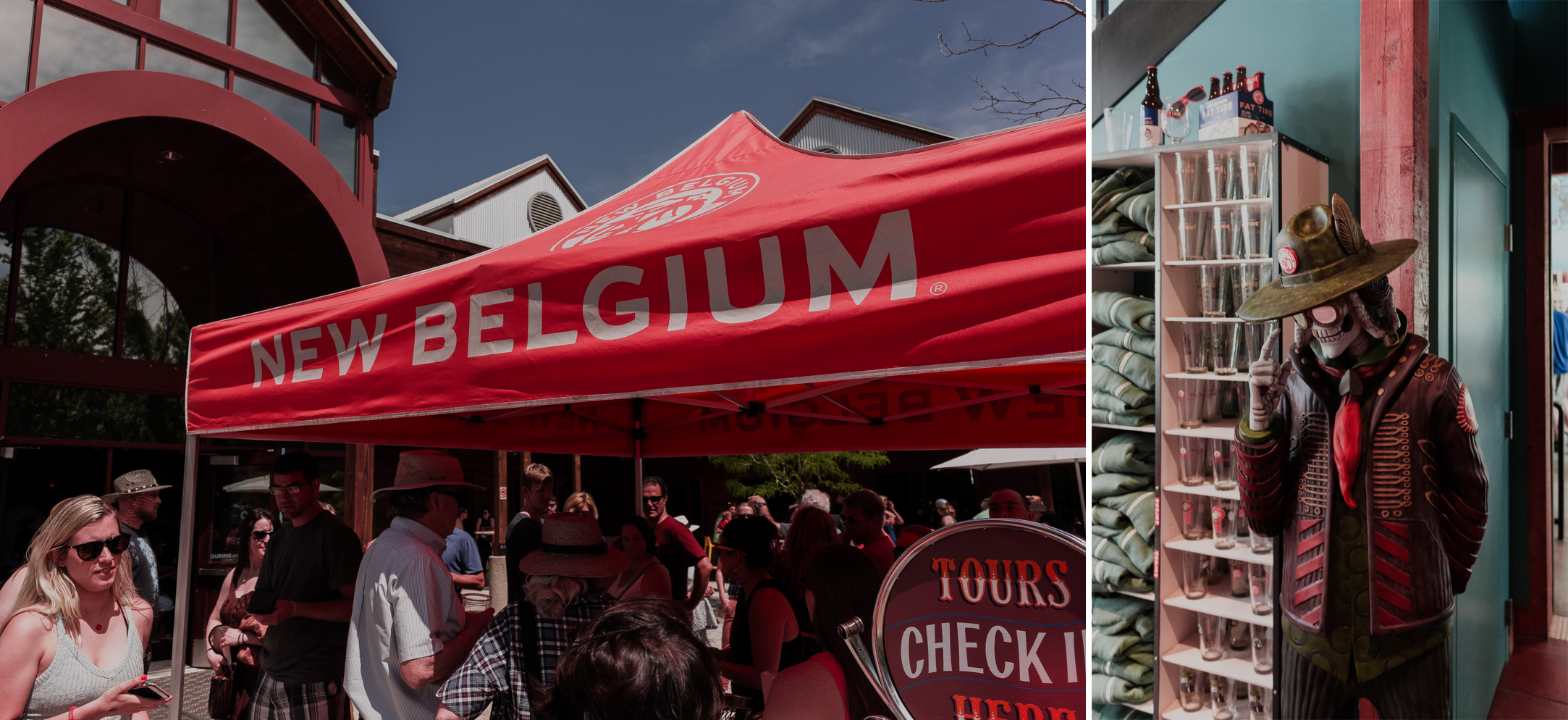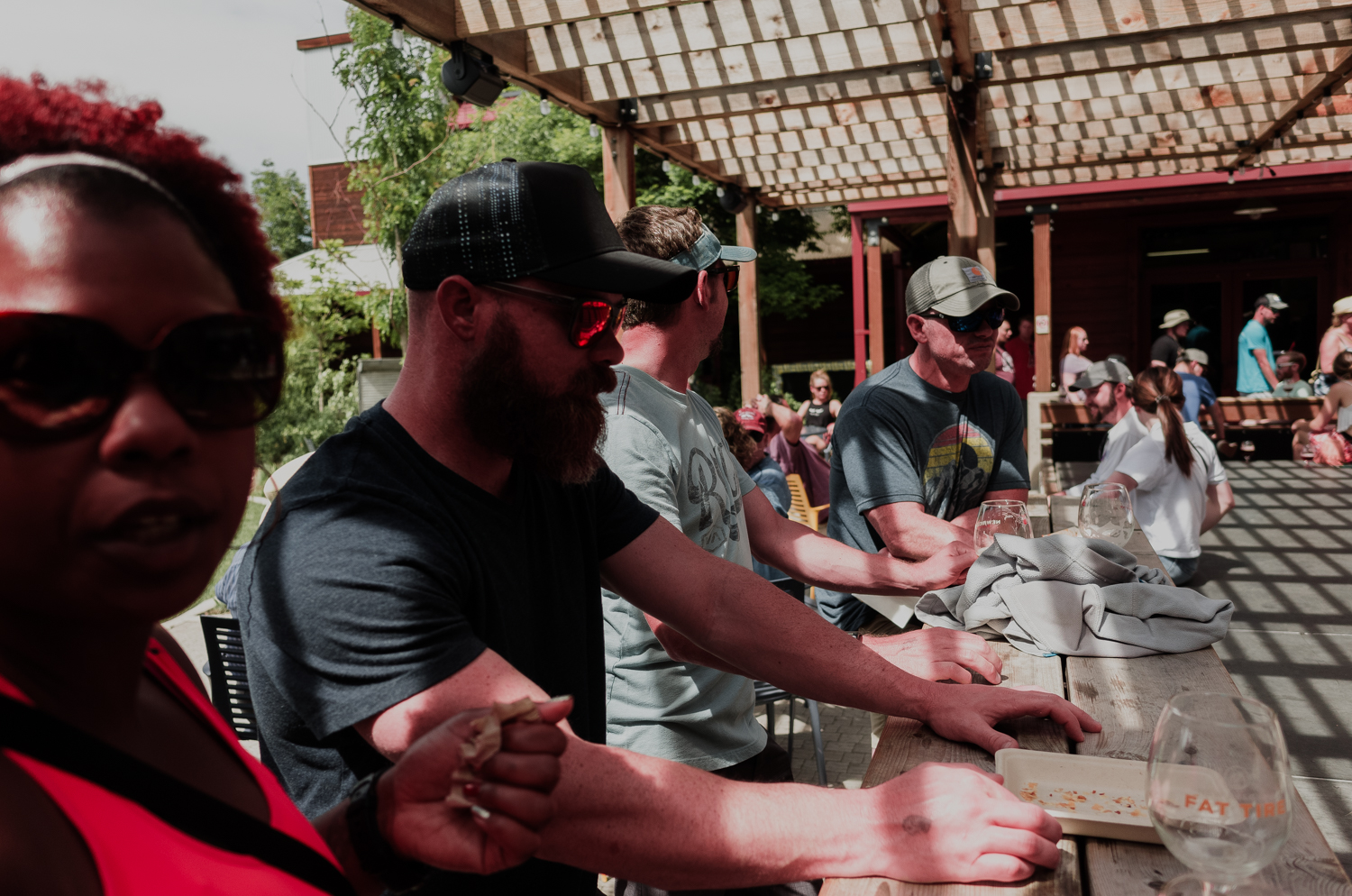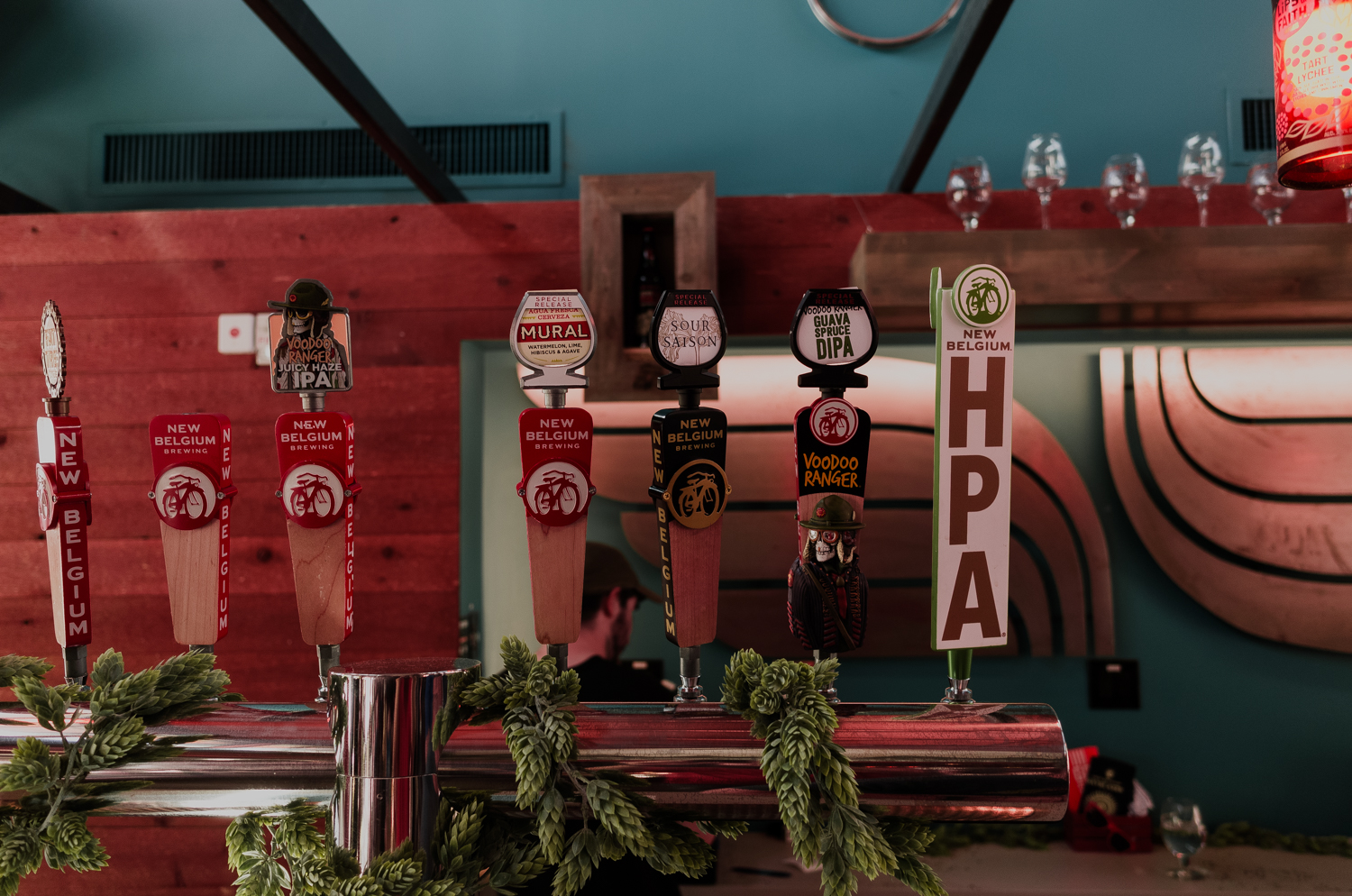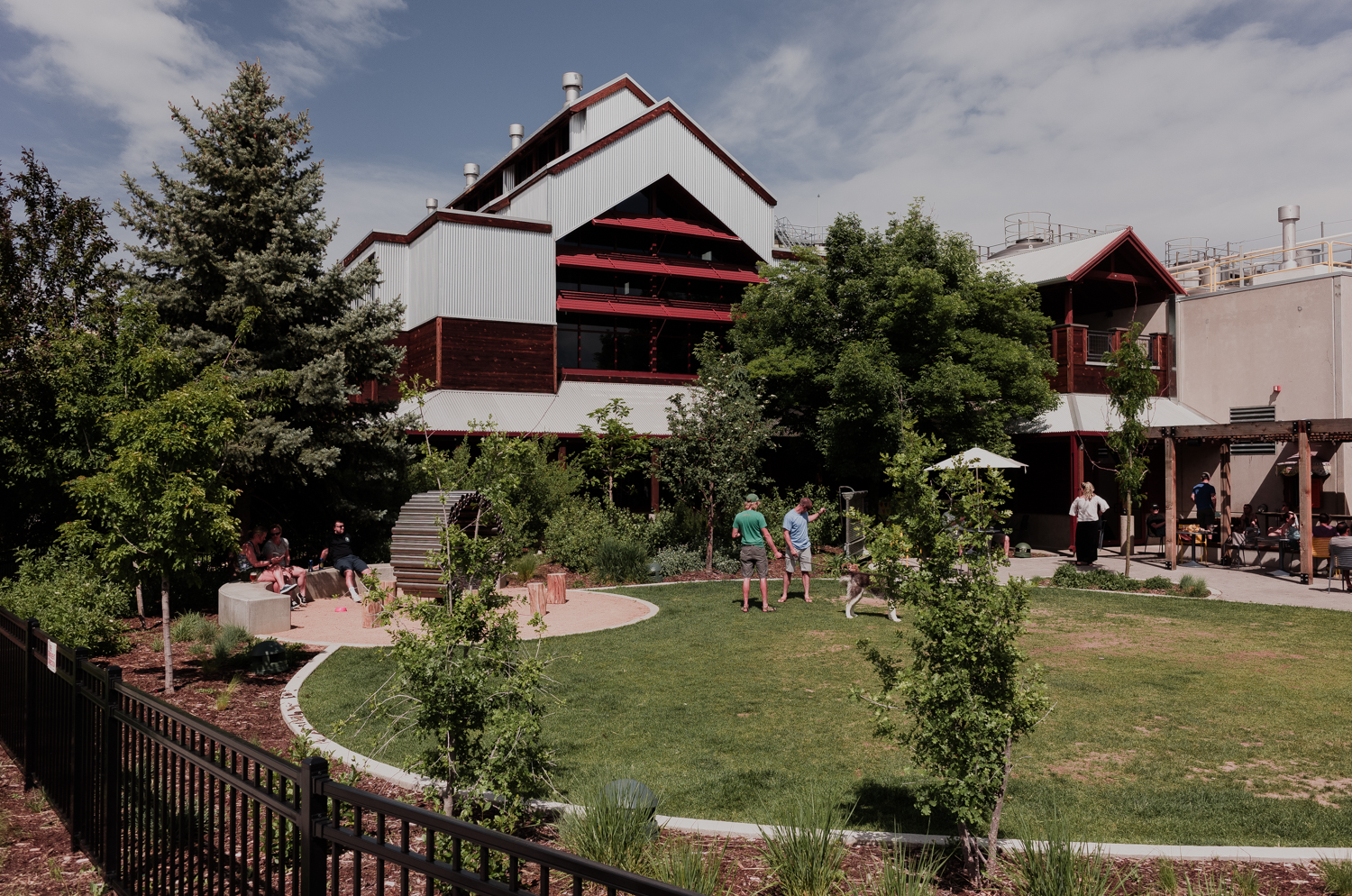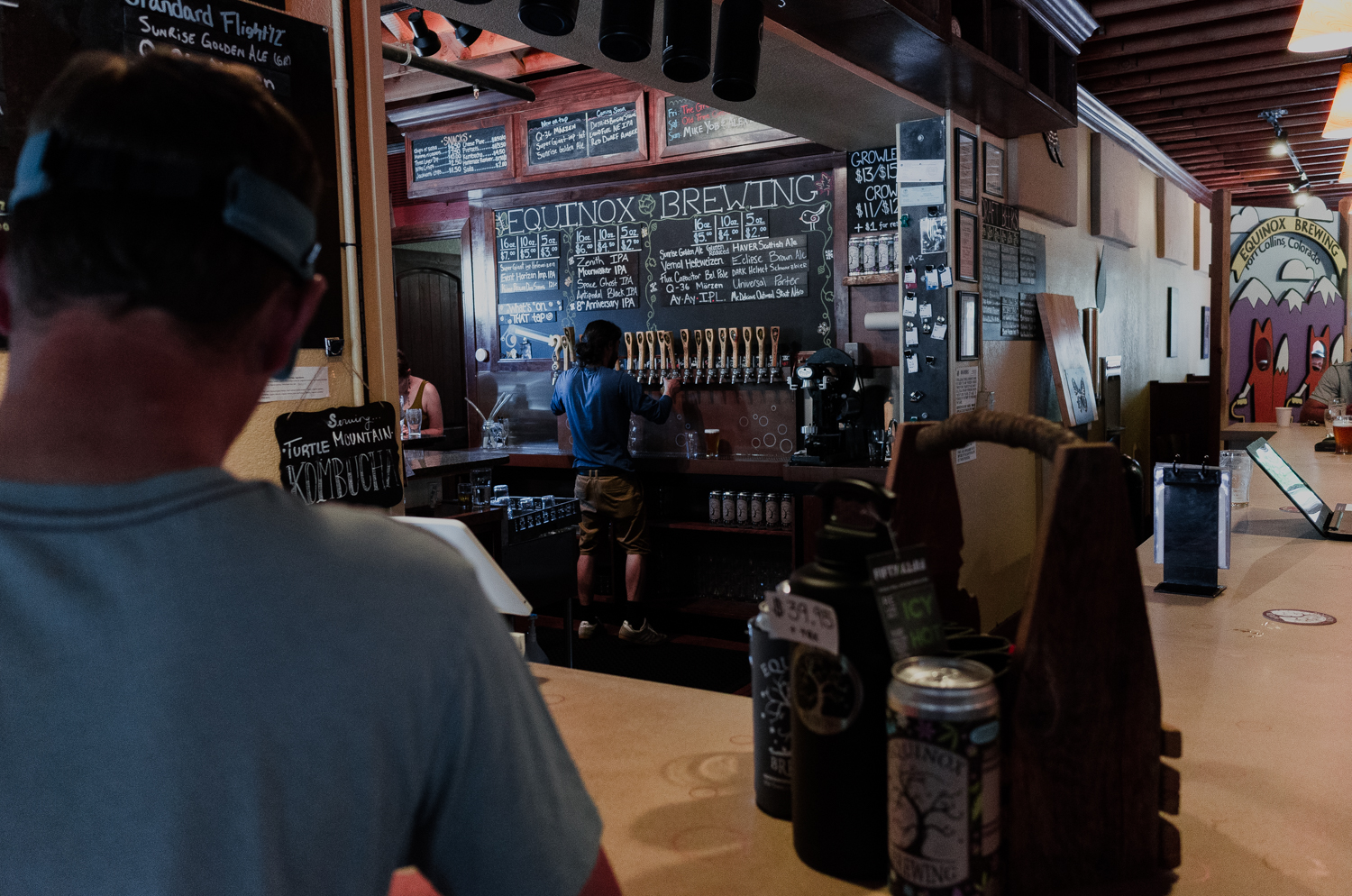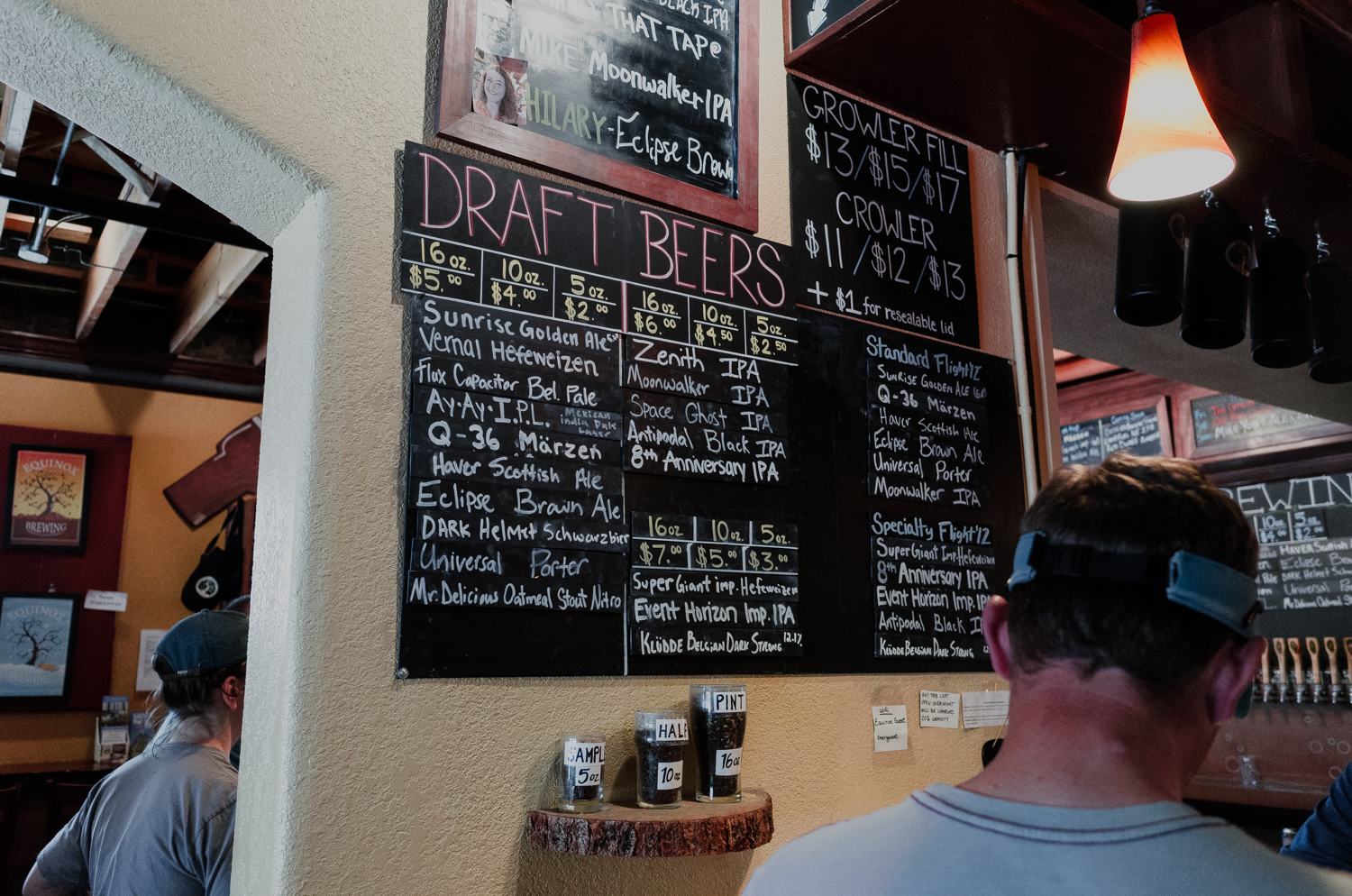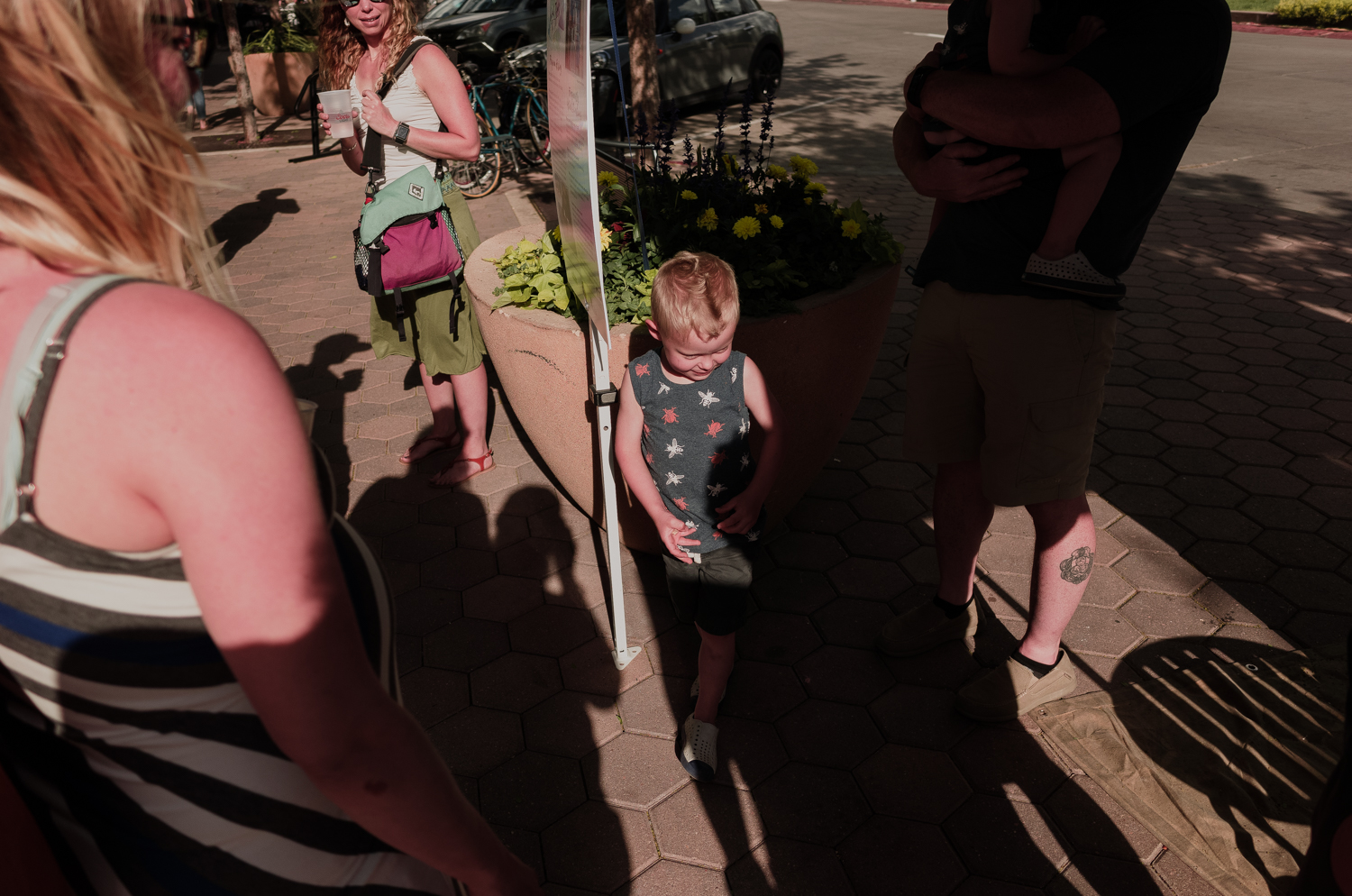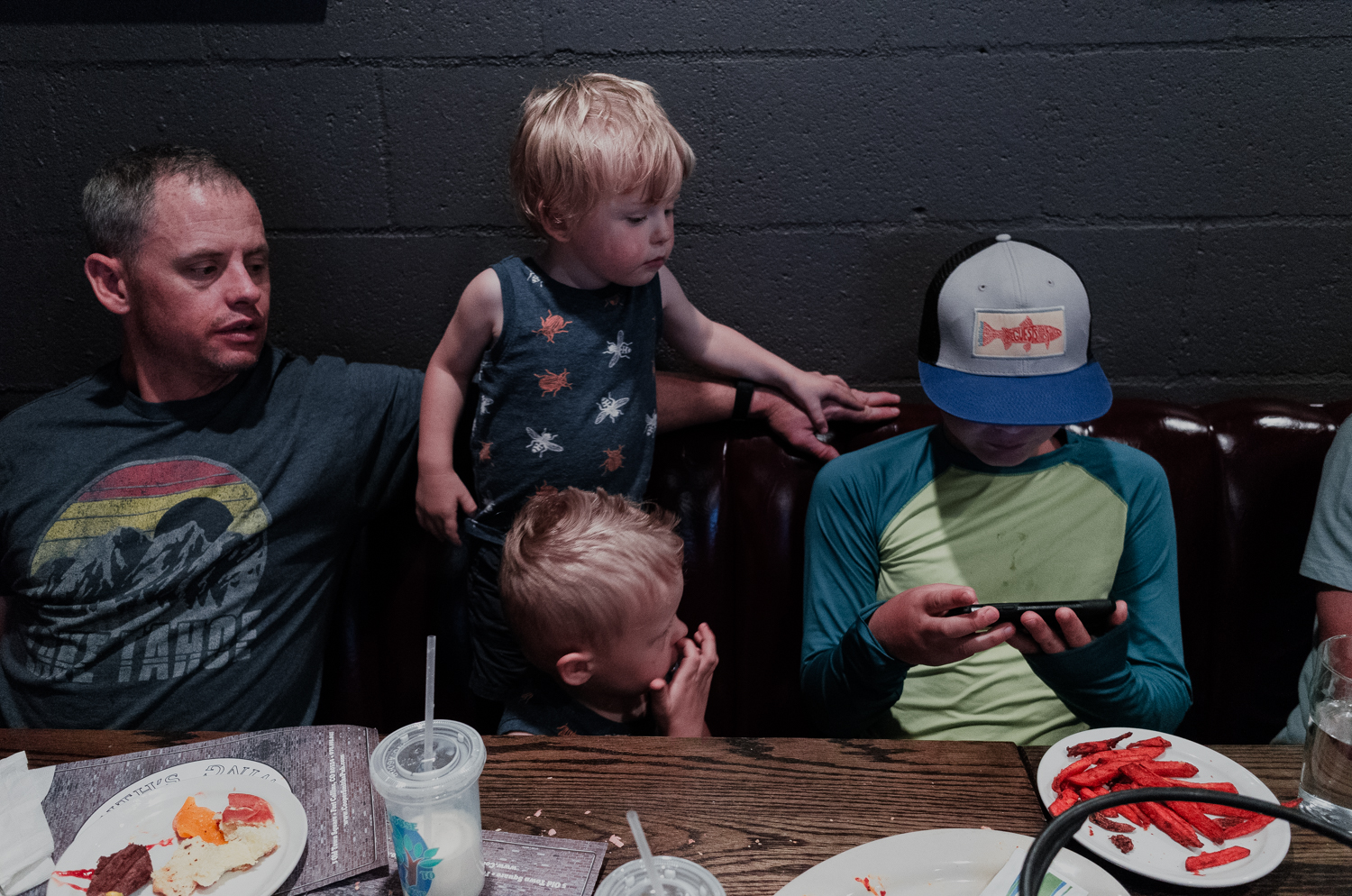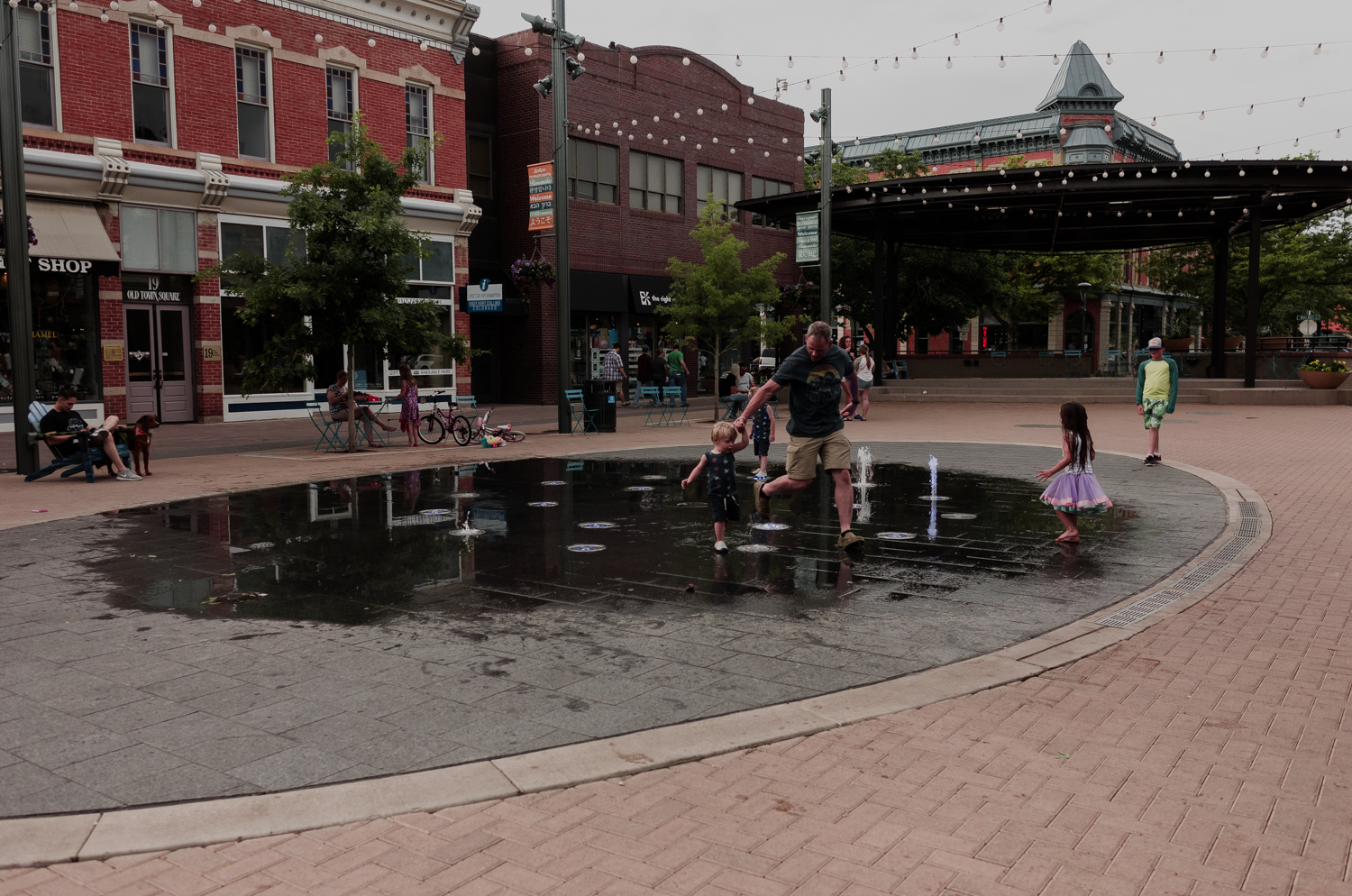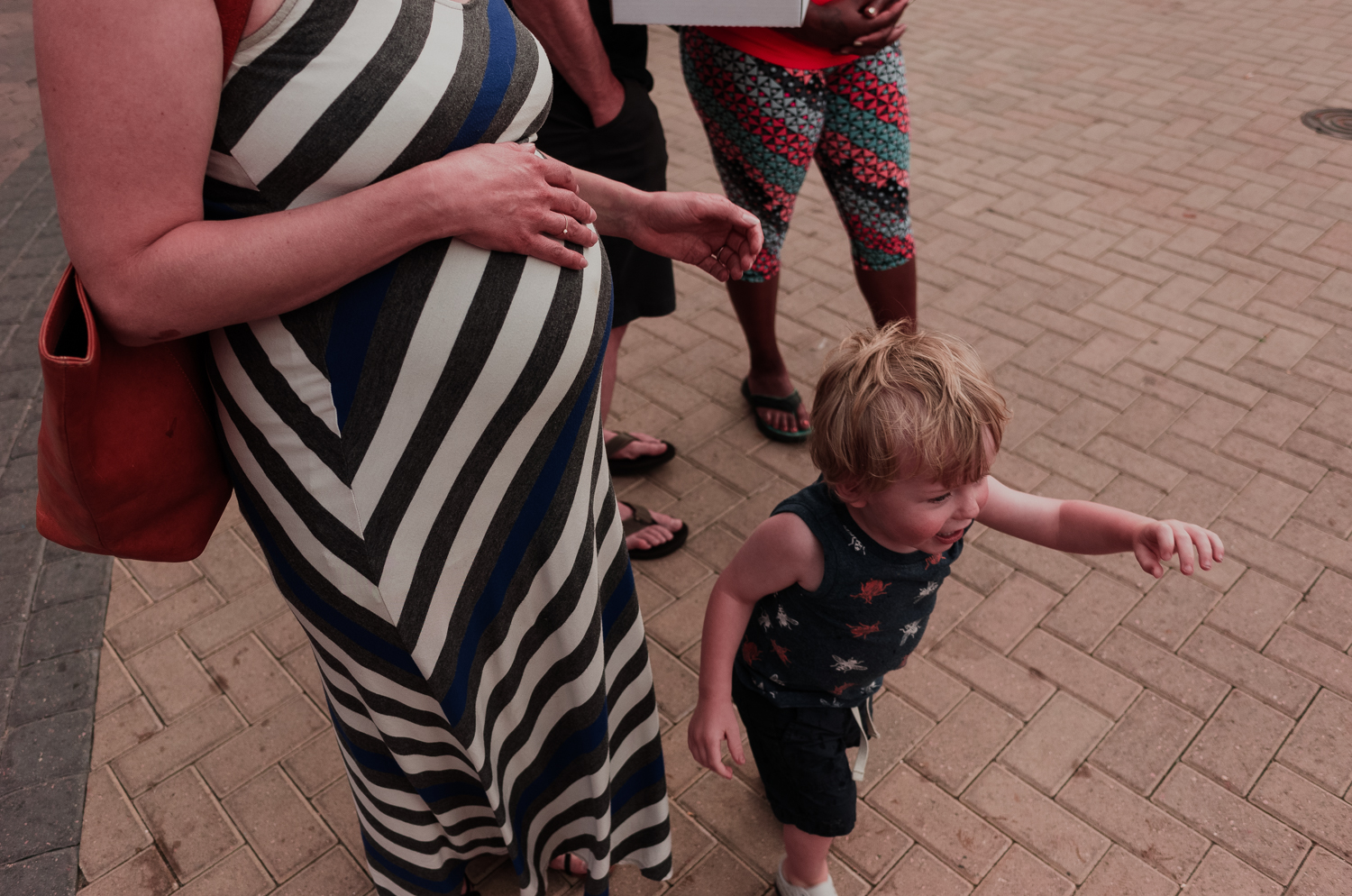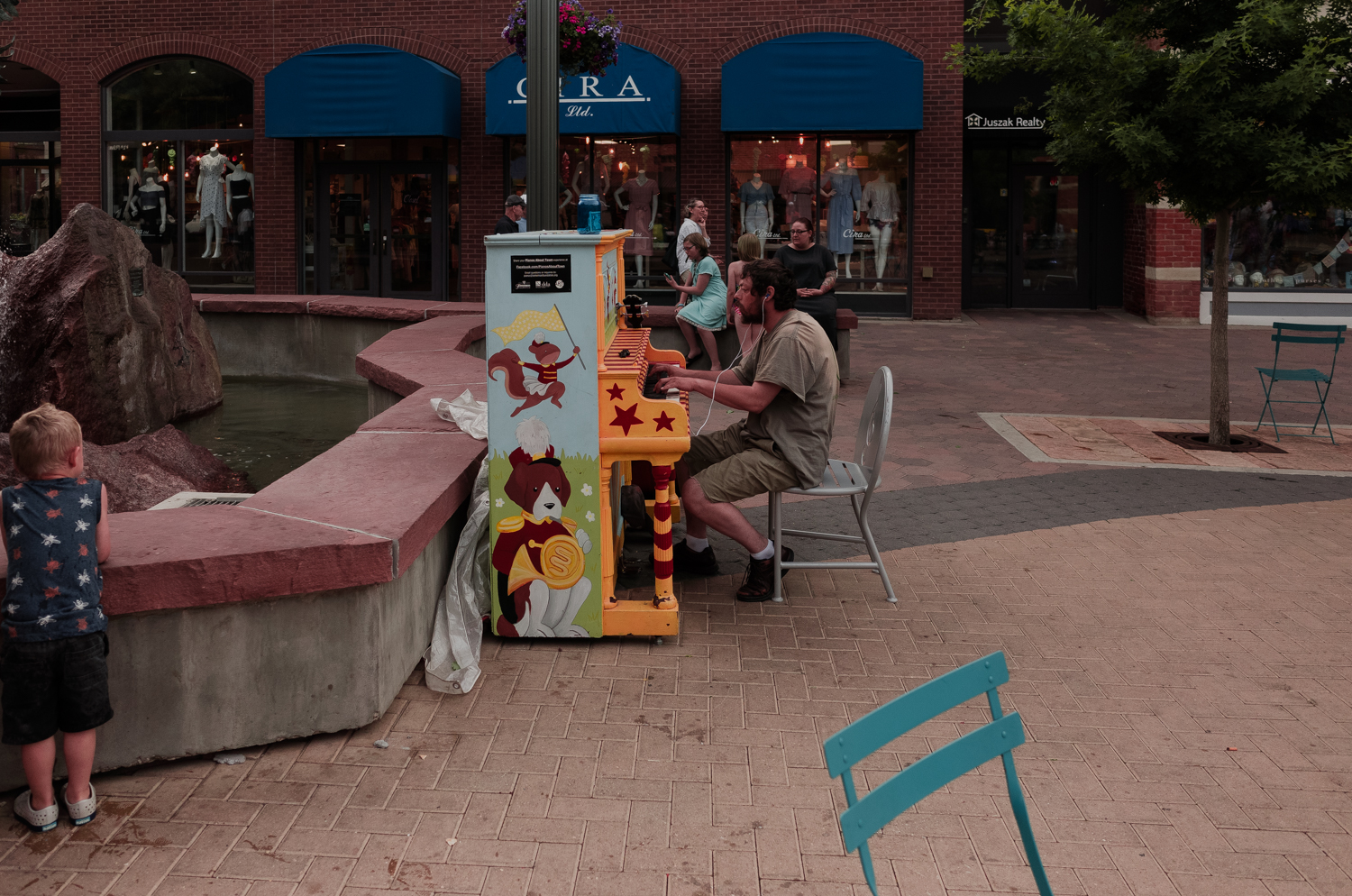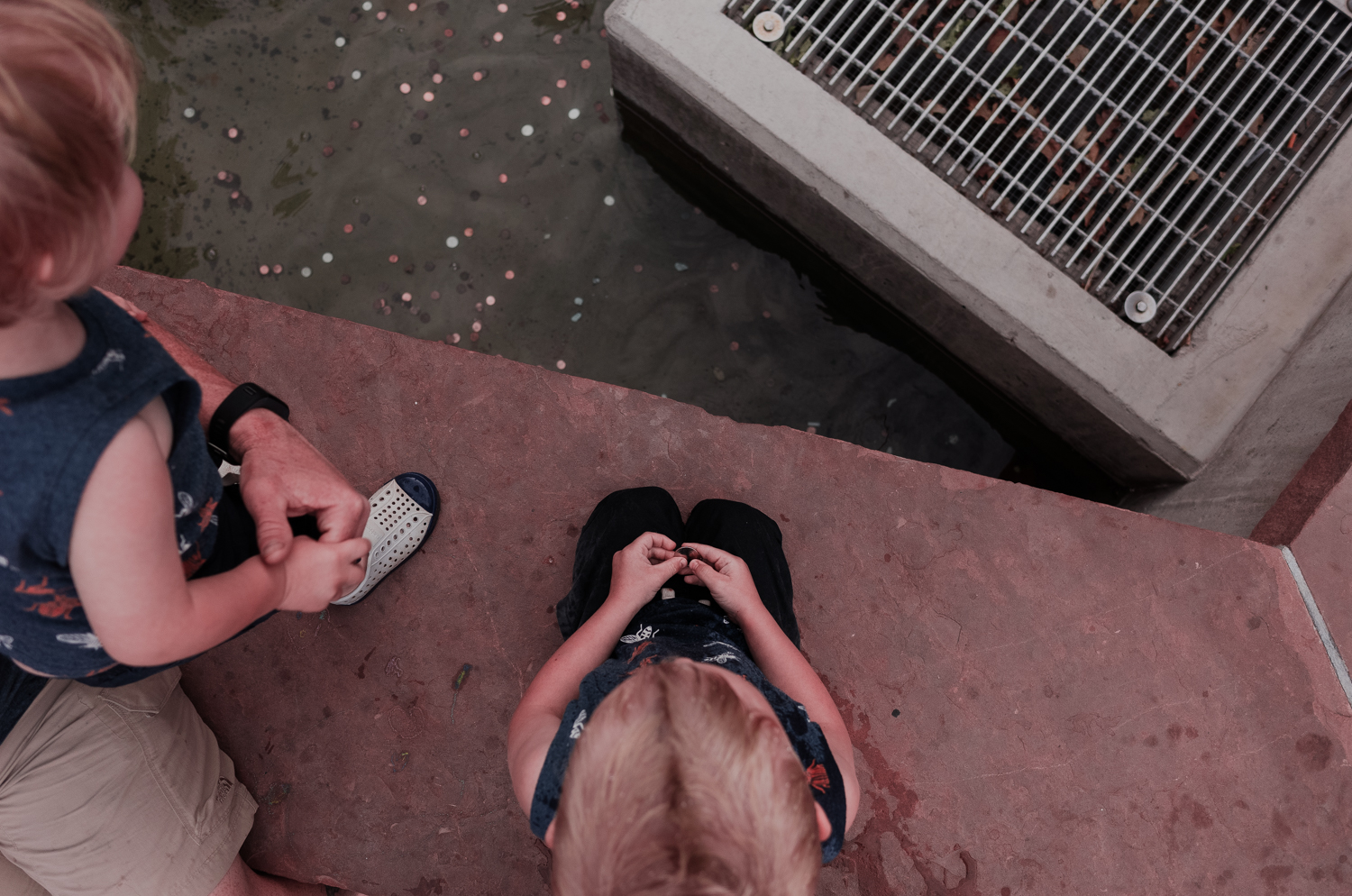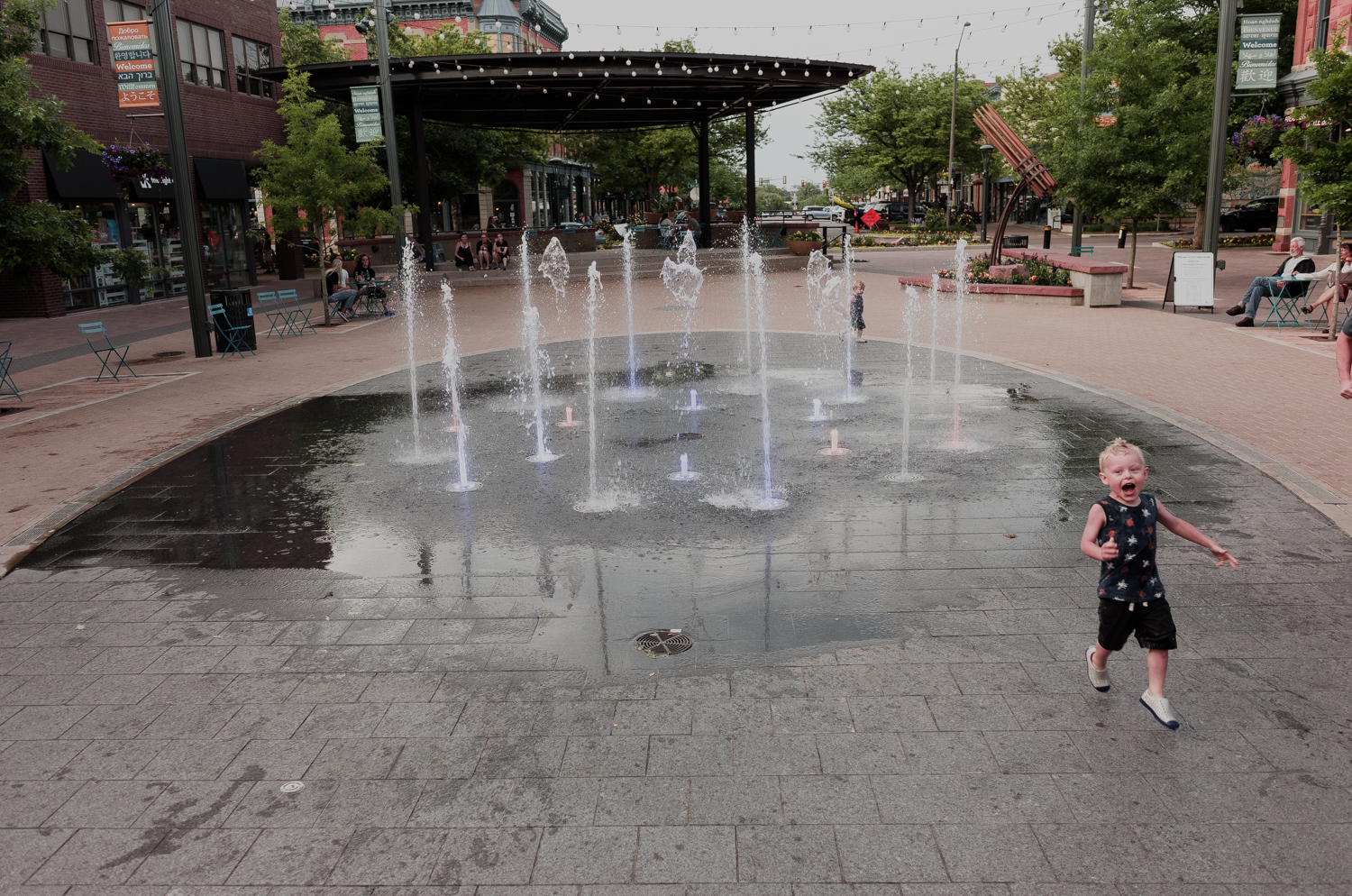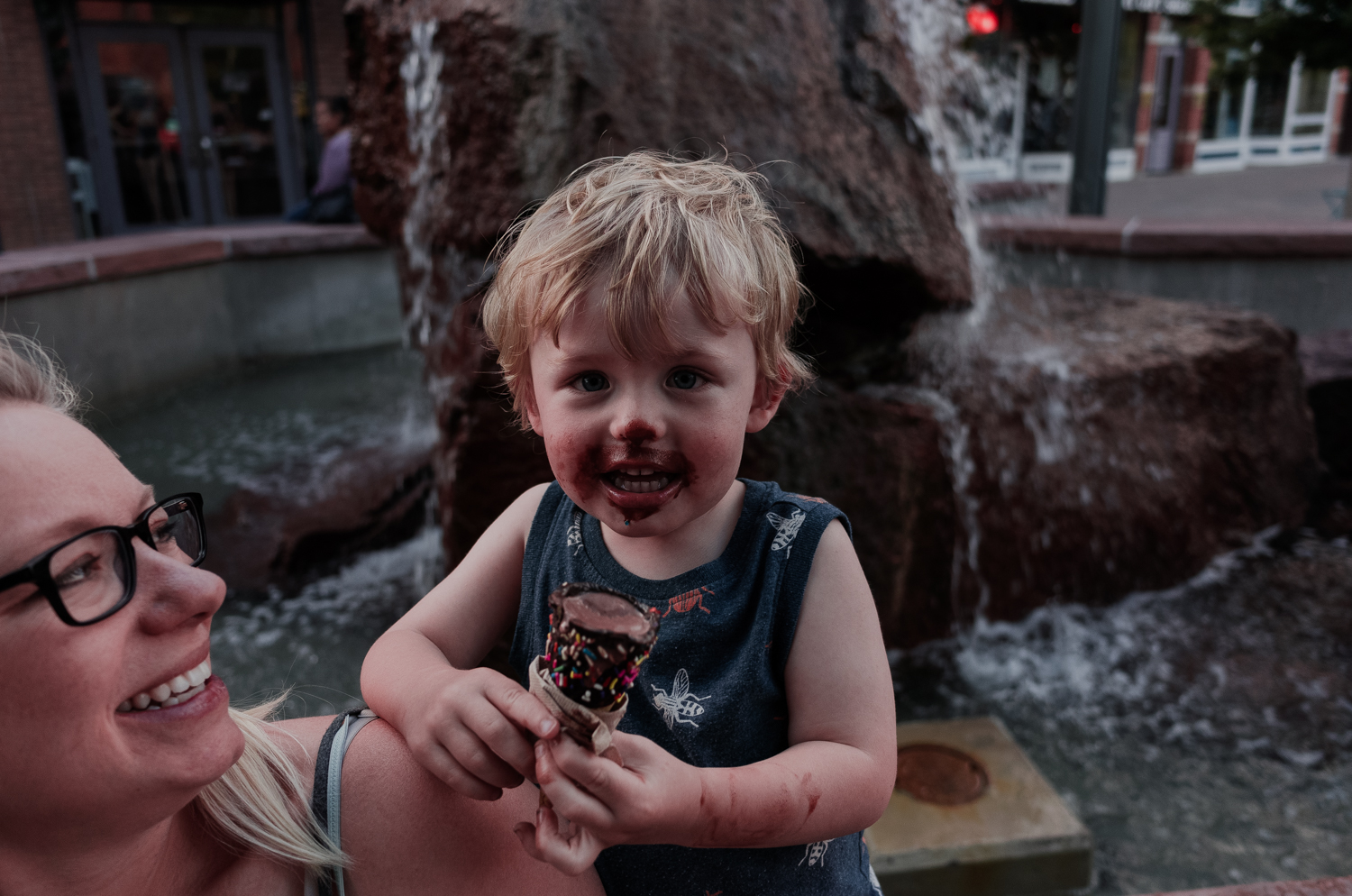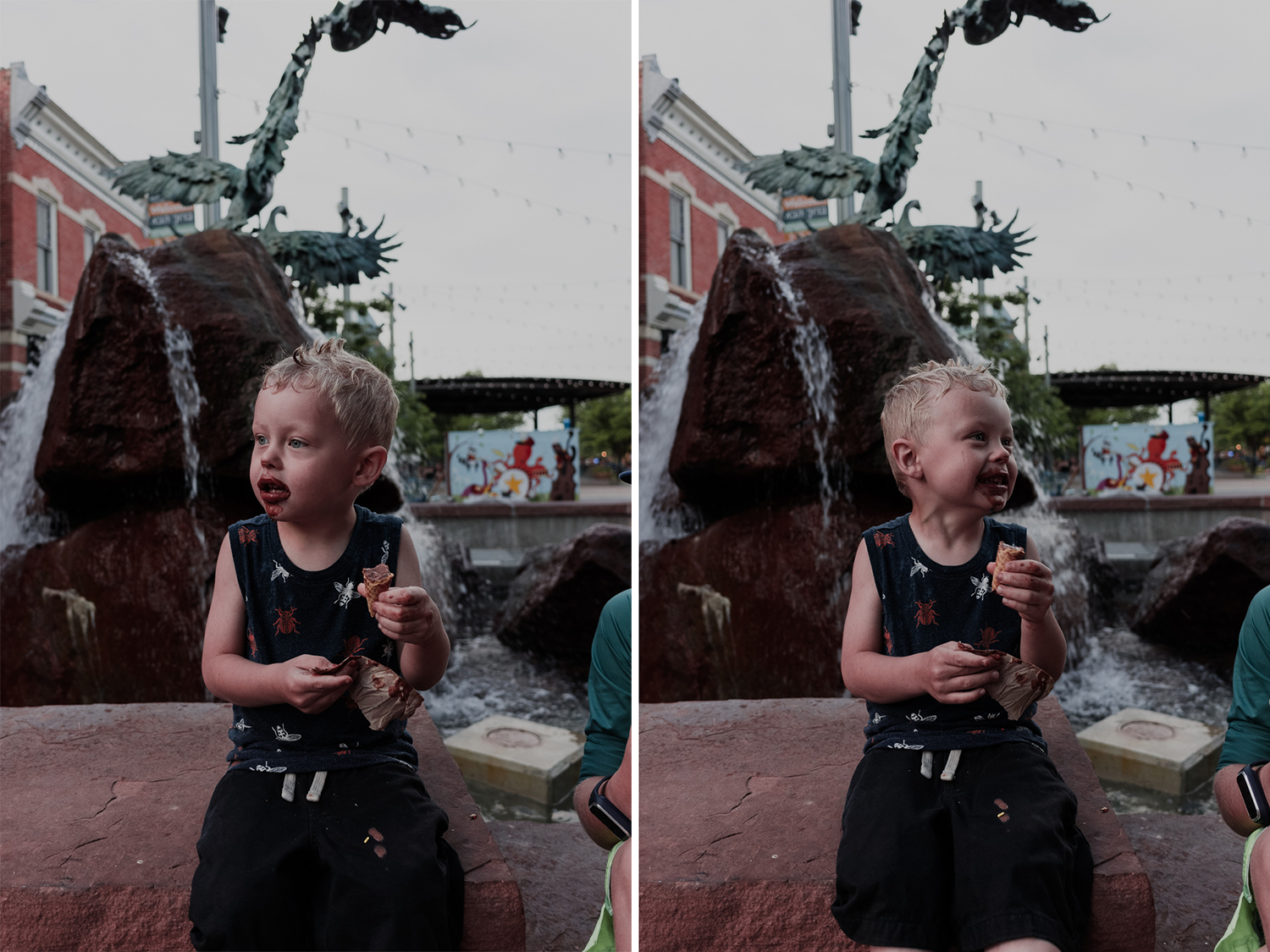 ---
Day 5 – Monday
The last day. I was sad, but I was ready to see my family and sleep in my own bed. It was a quick morning. We all ate breakfast at Denver Biscuit Company. Probably one of the best biscuits I've ever had – outside of the ones Kevin made on Saturday morning. It was also a perfect ending that everyone was able to ride some Lime Scooters once more – including the kids.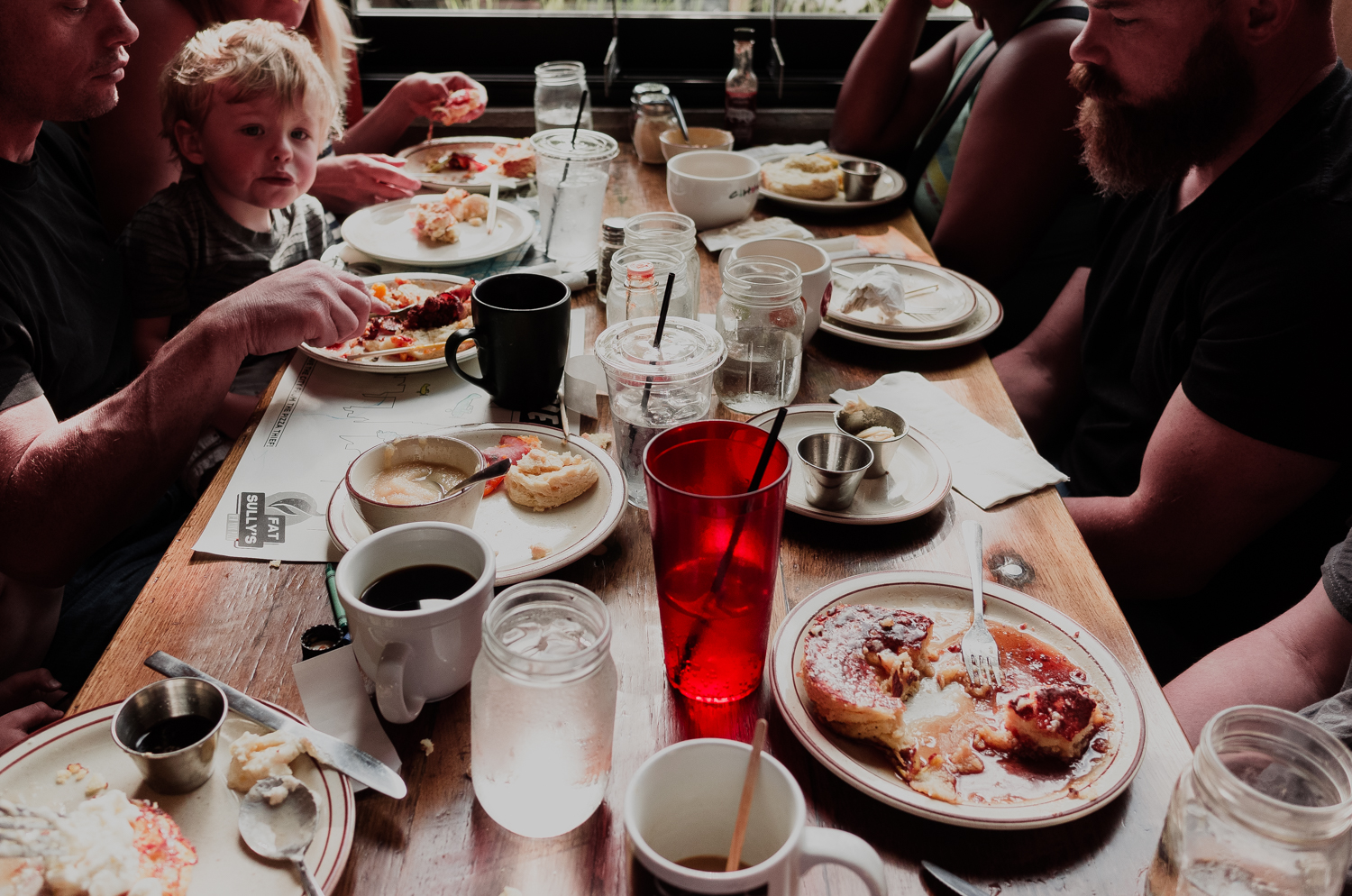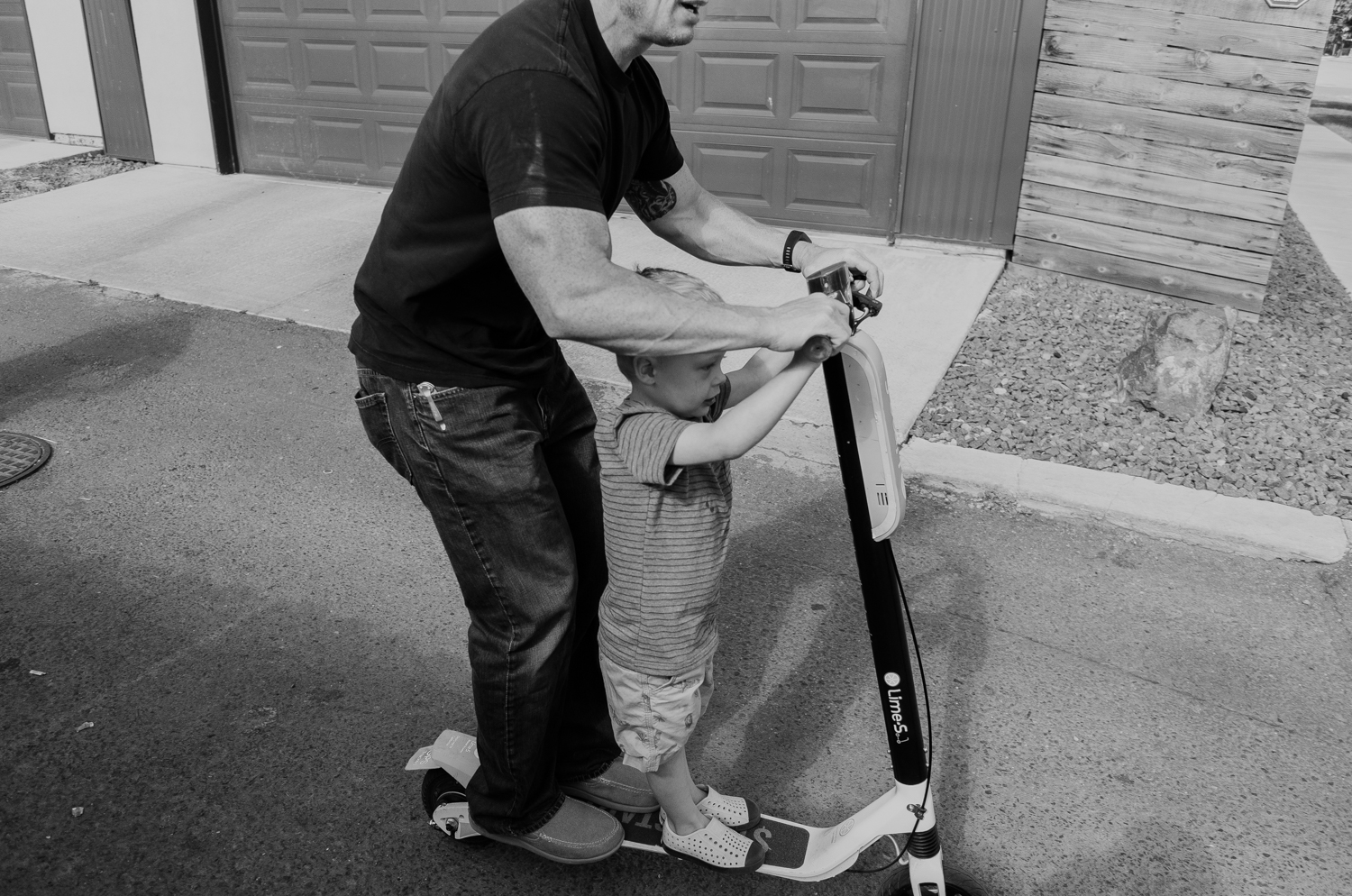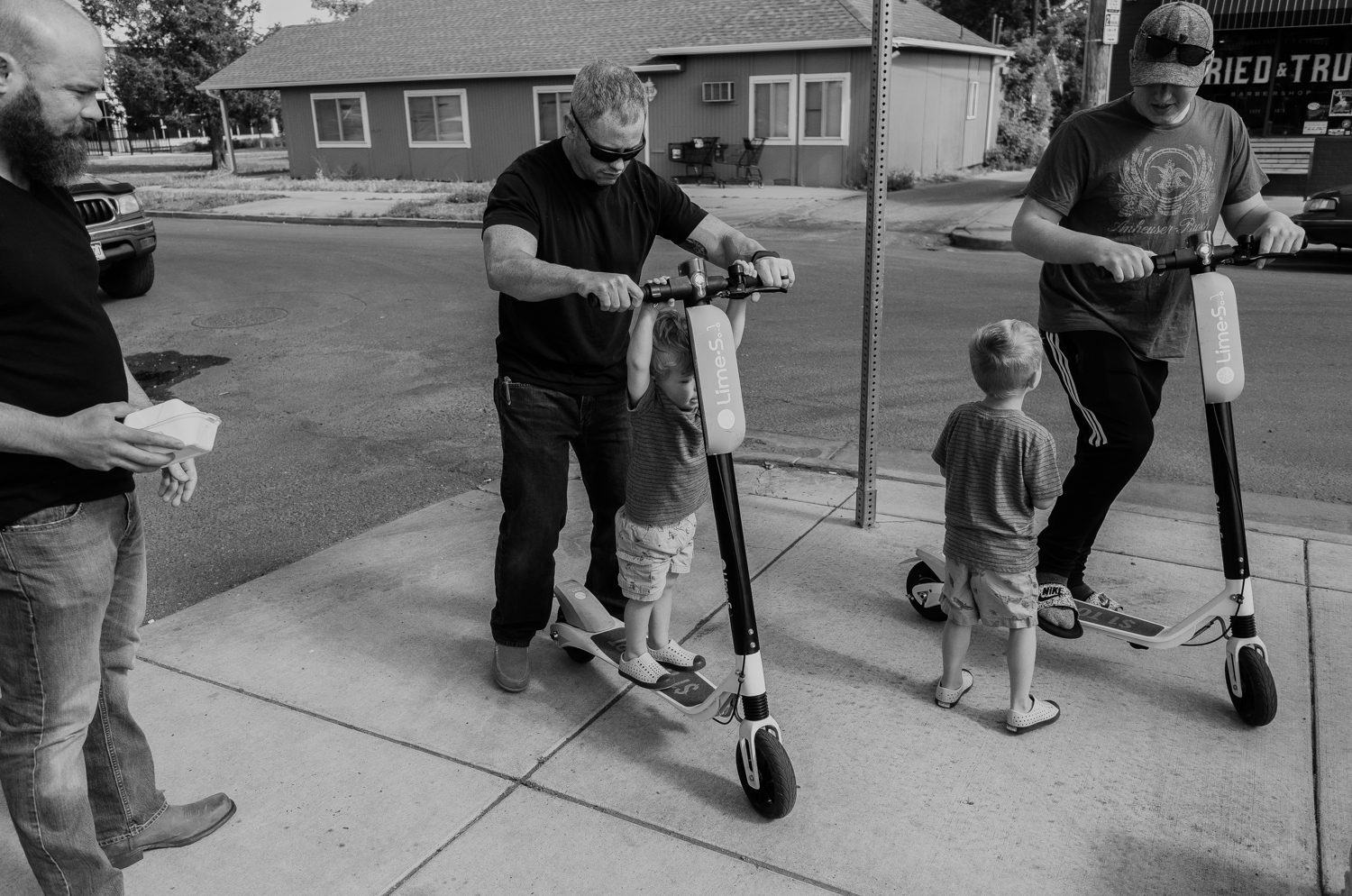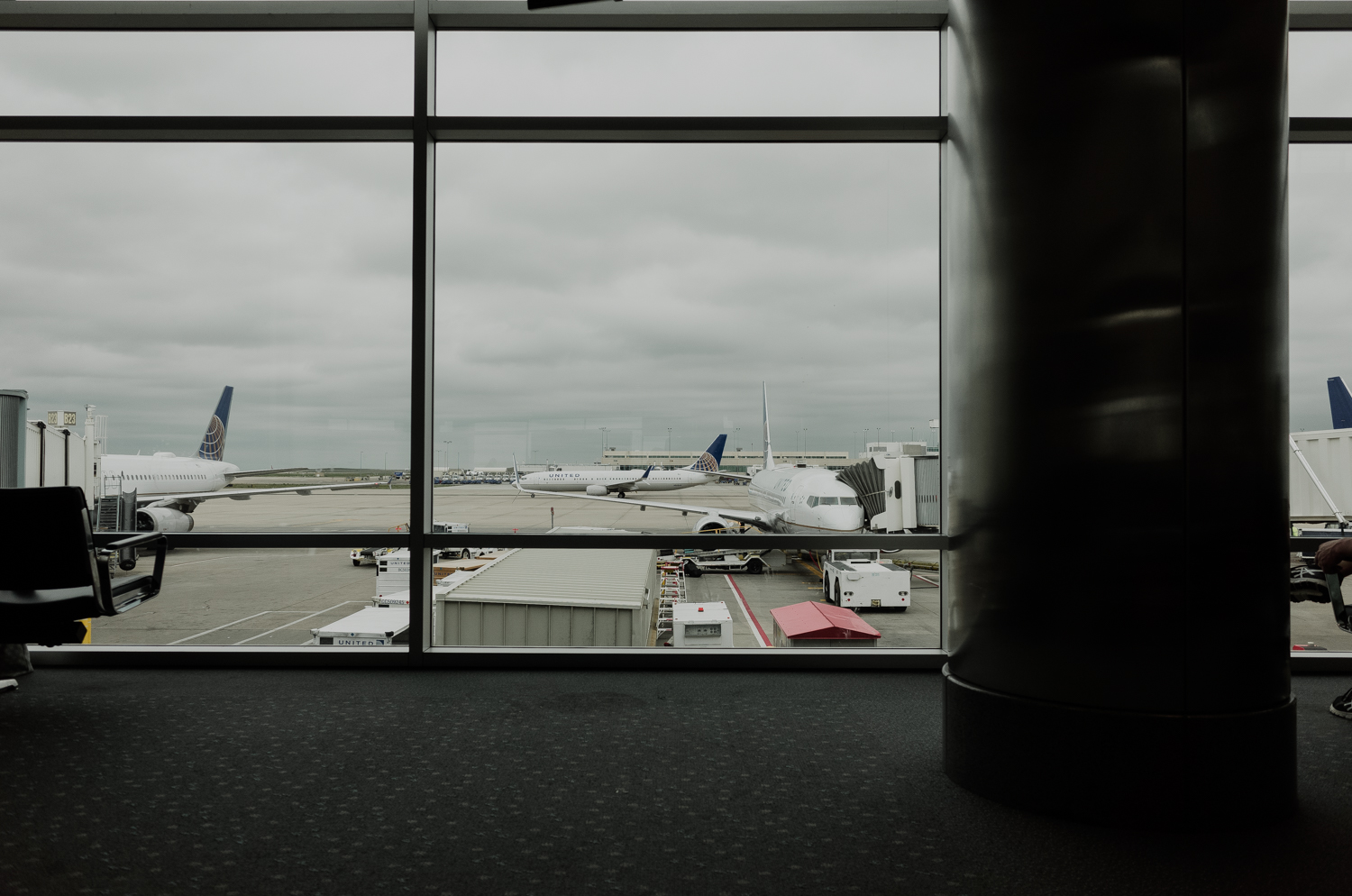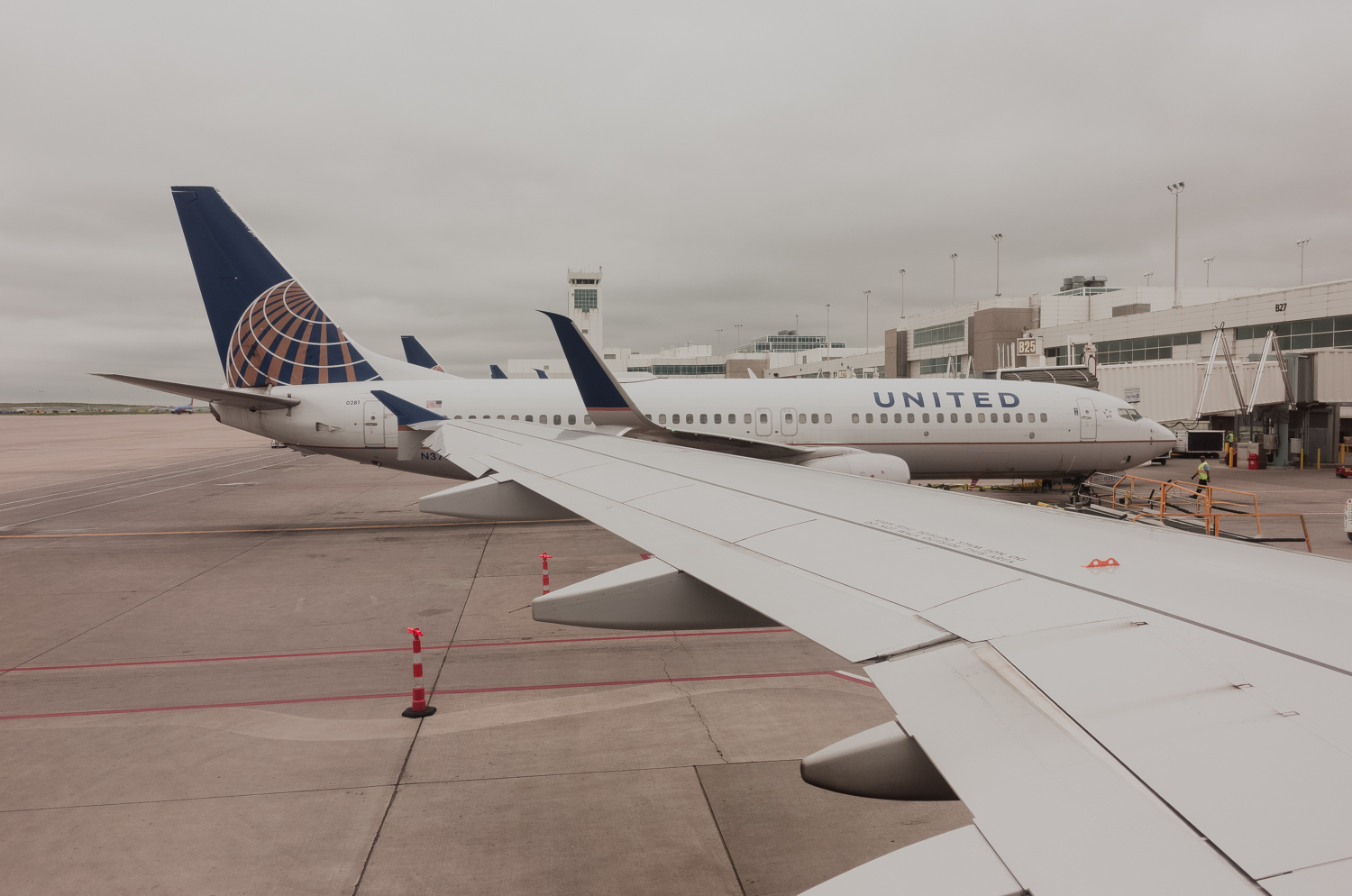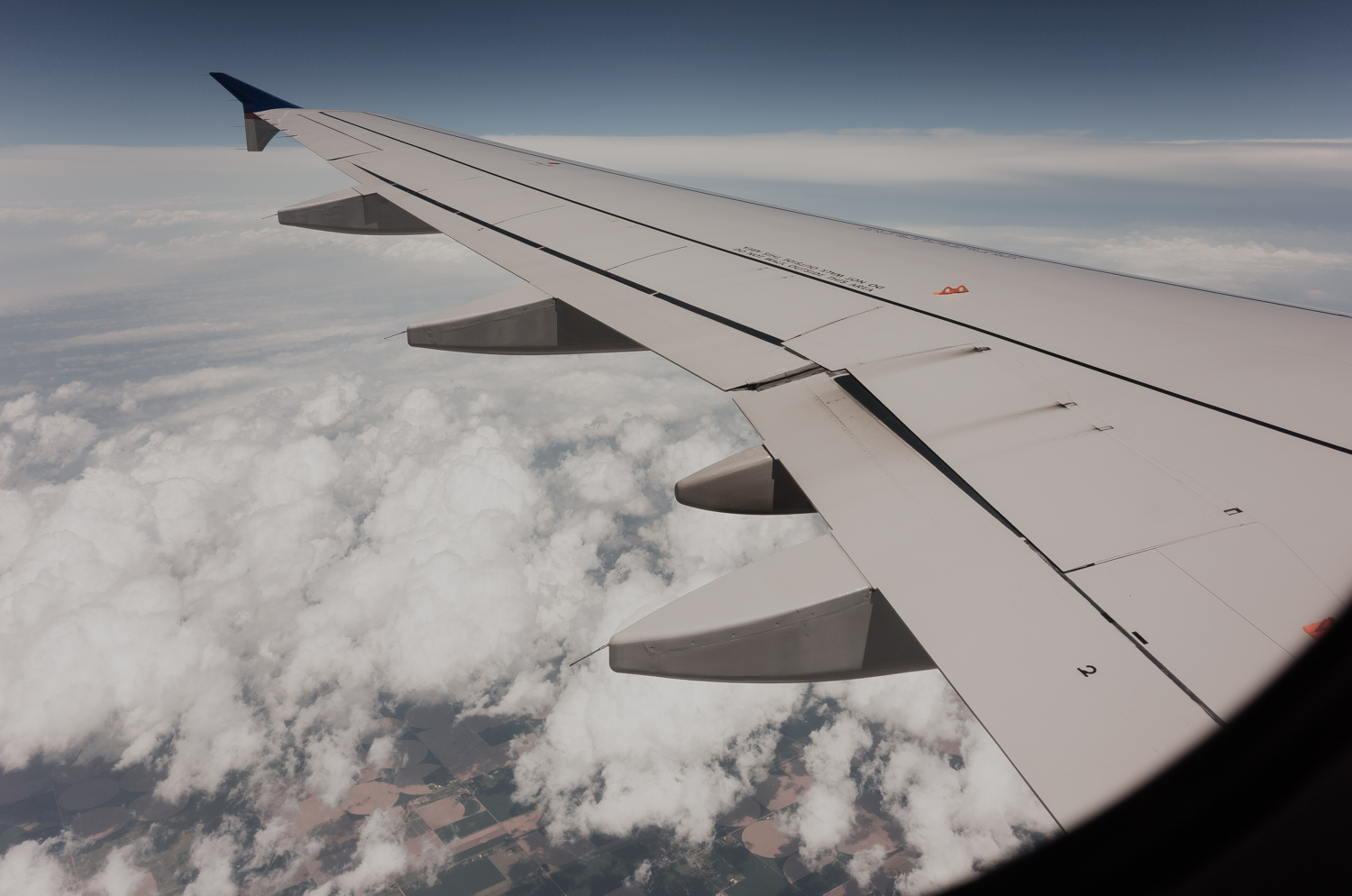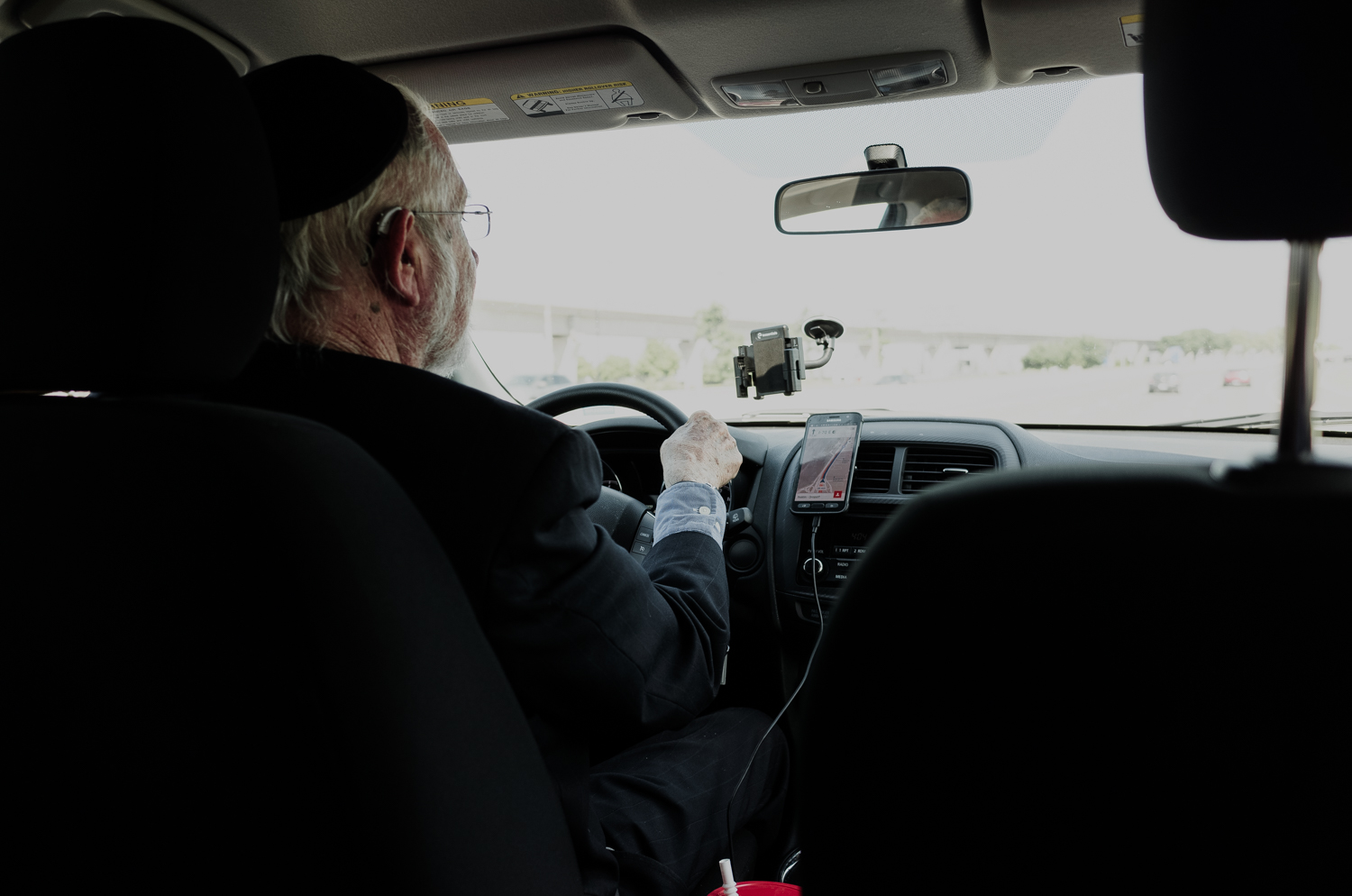 ---
A huge thanks to Kevin & Alex for letting me stay with them and driving EVERYWHERE. Thanks to Trevor for taking time to drive down, even though you're about to have a baby. And a special thanks to Trevor's wife, who is about to have a baby (if she hasn't already), for letting him come down and hang with us. You all really made this trip everything that I wanted it to be. I hope we can do it again sometime.